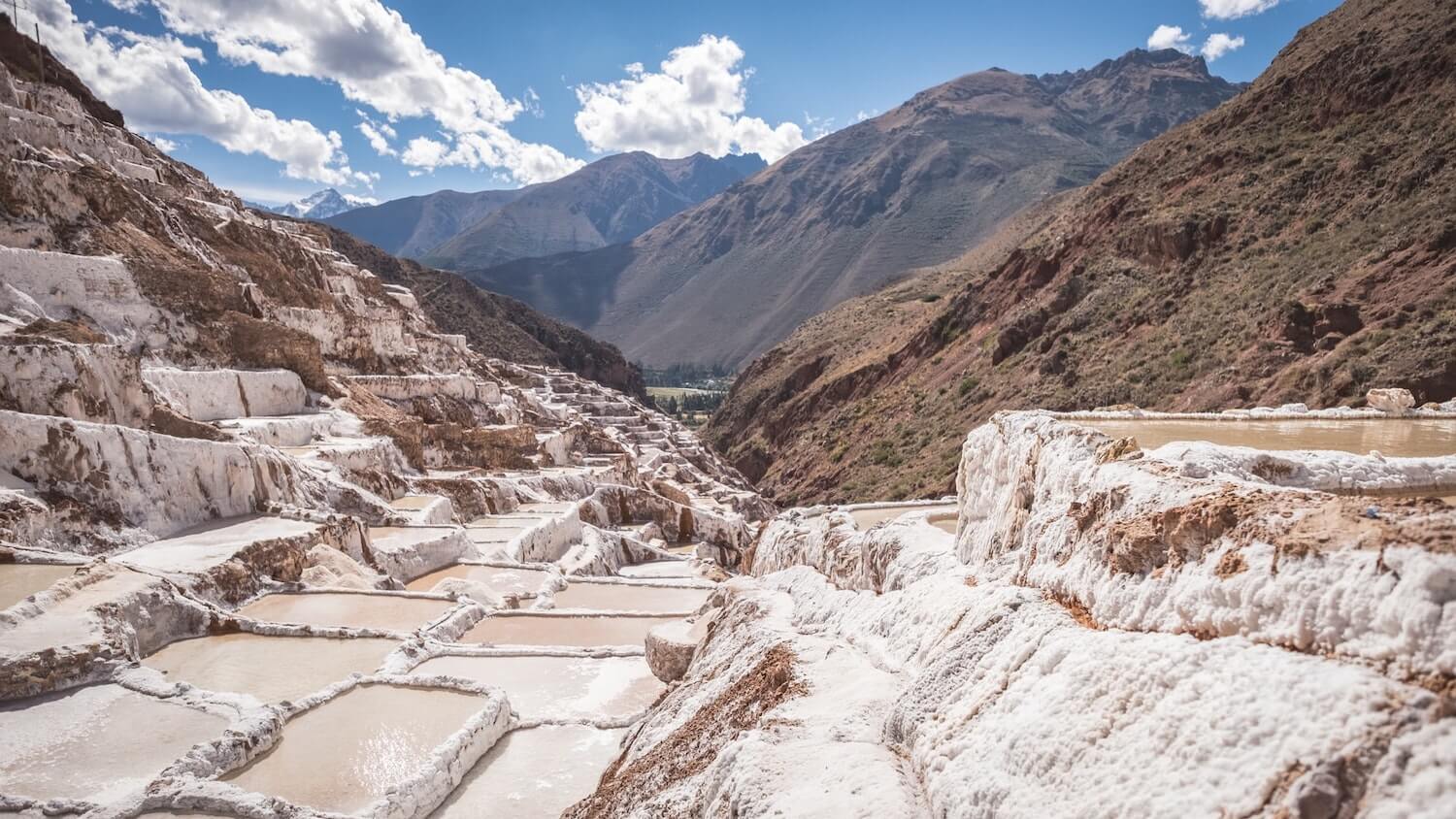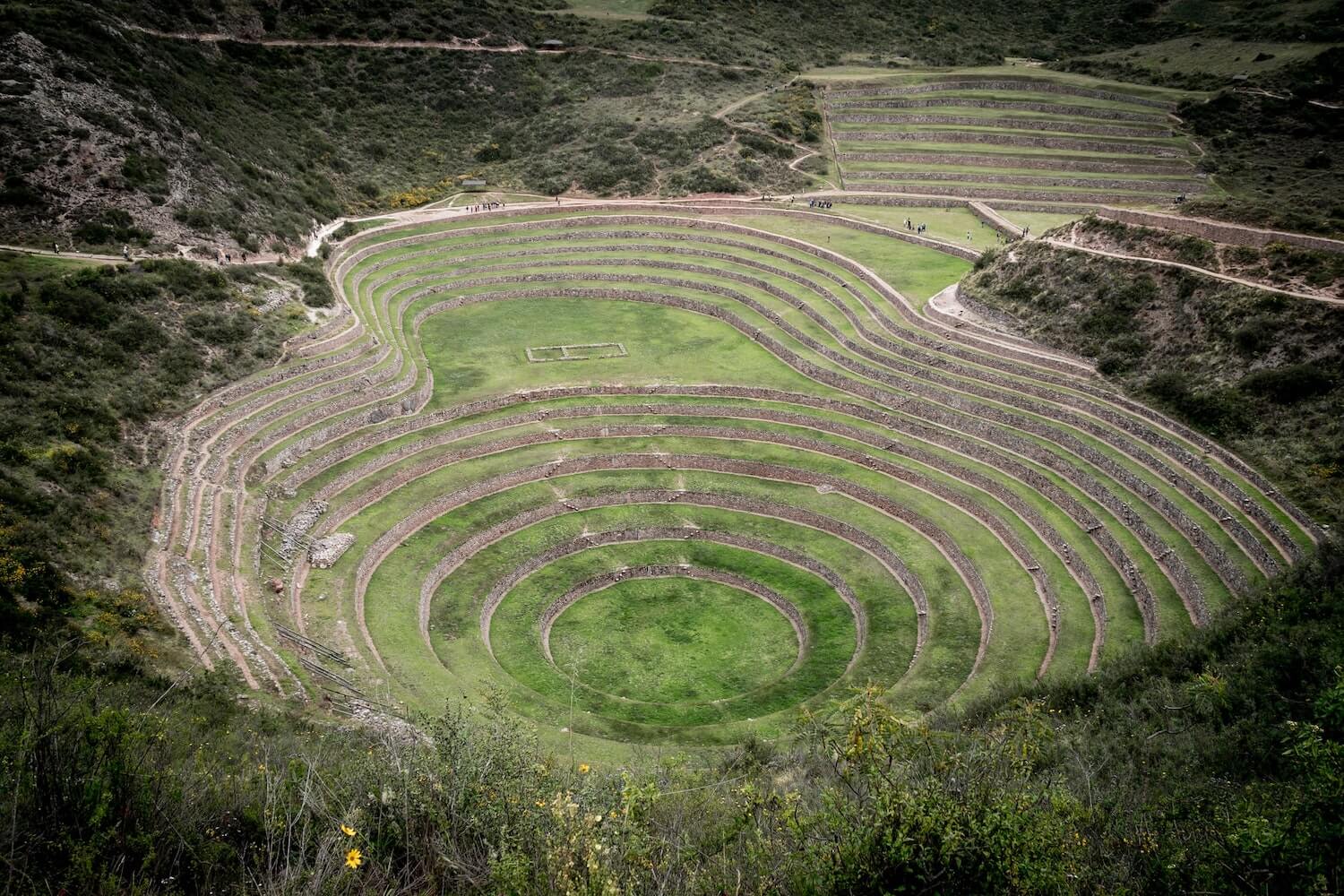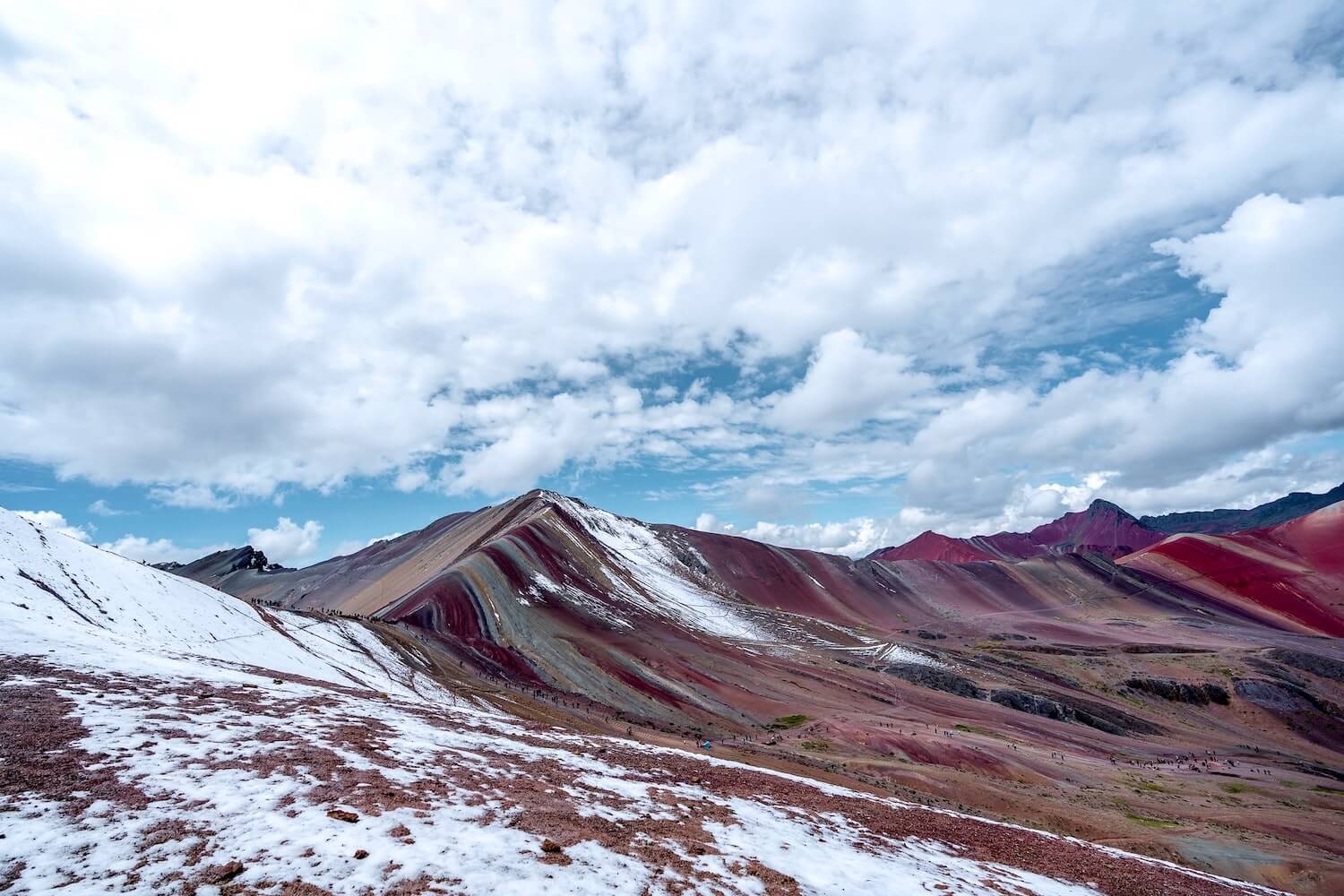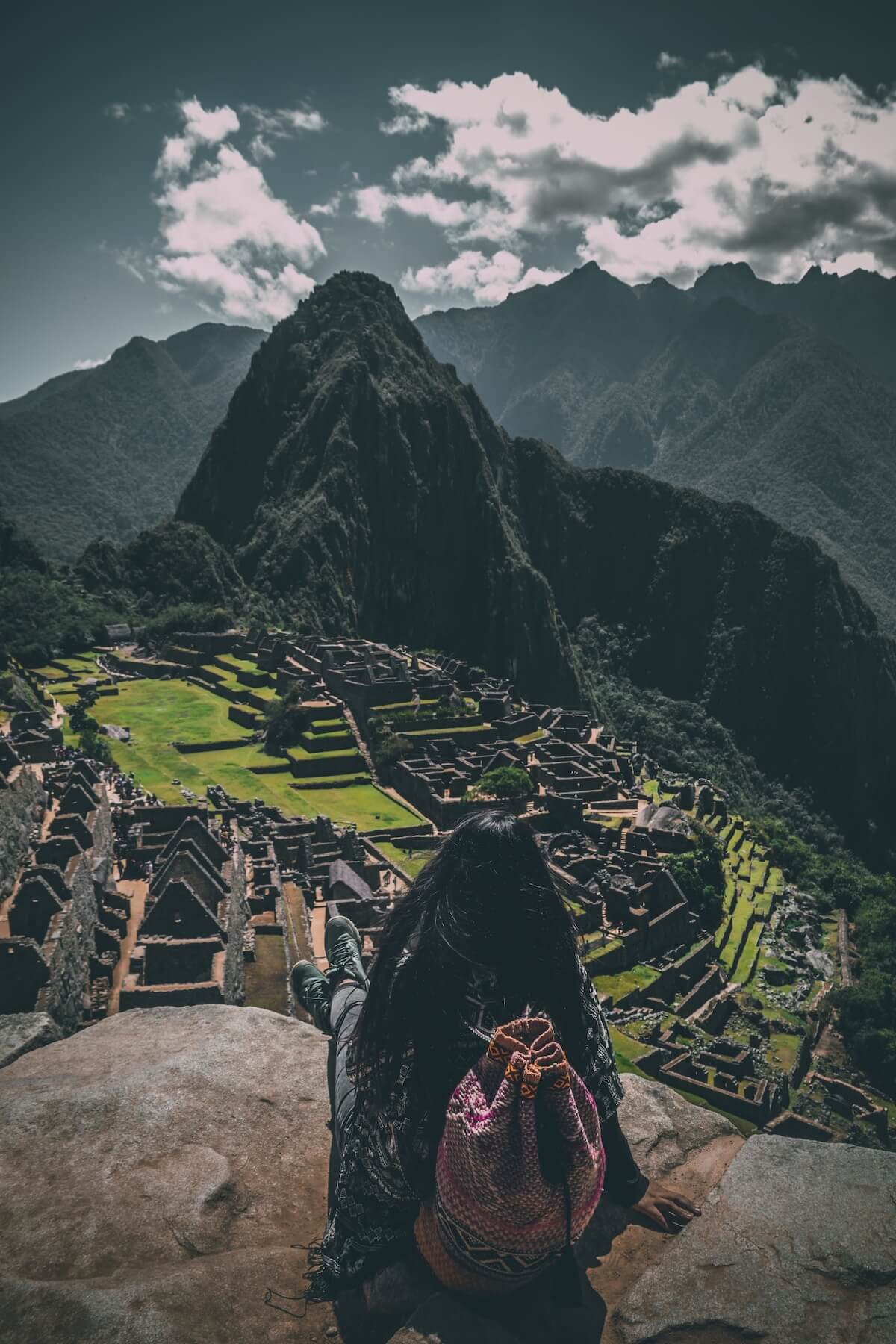 Machu Picchu & Rainbow Mountain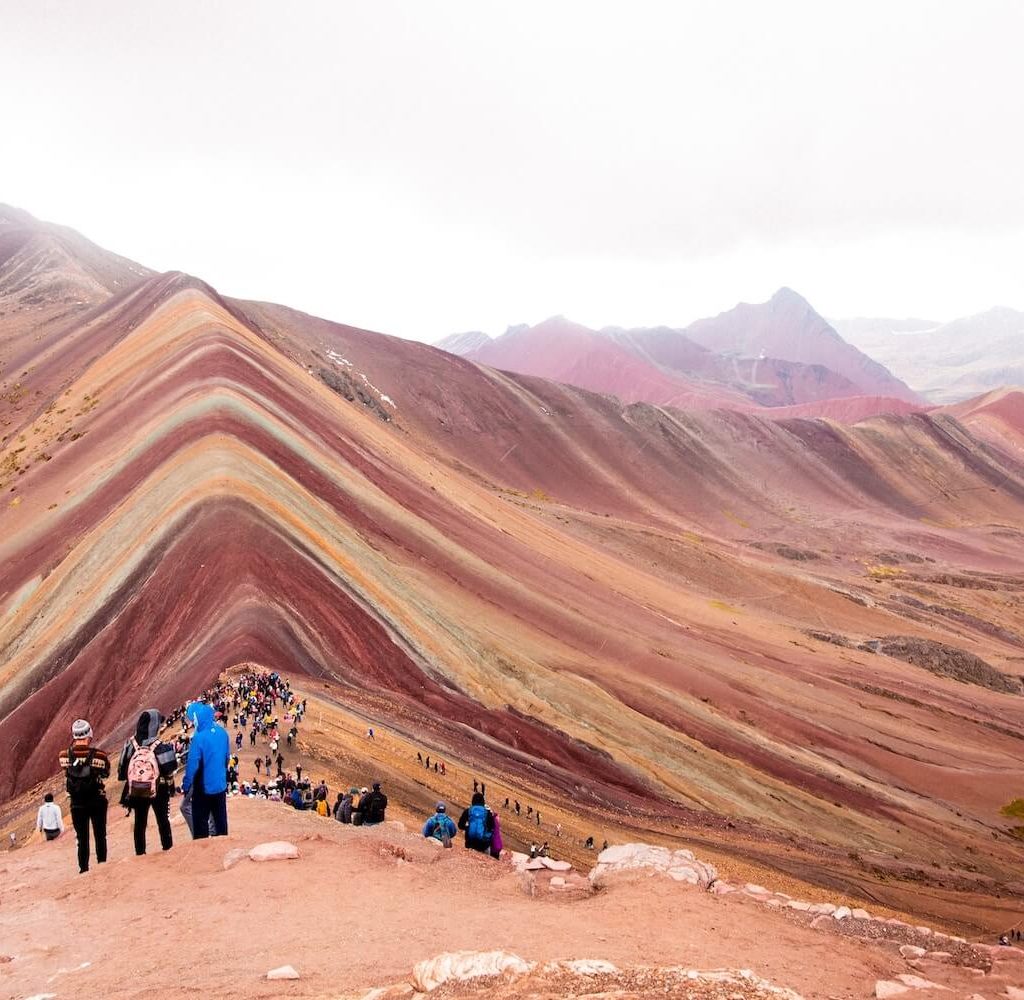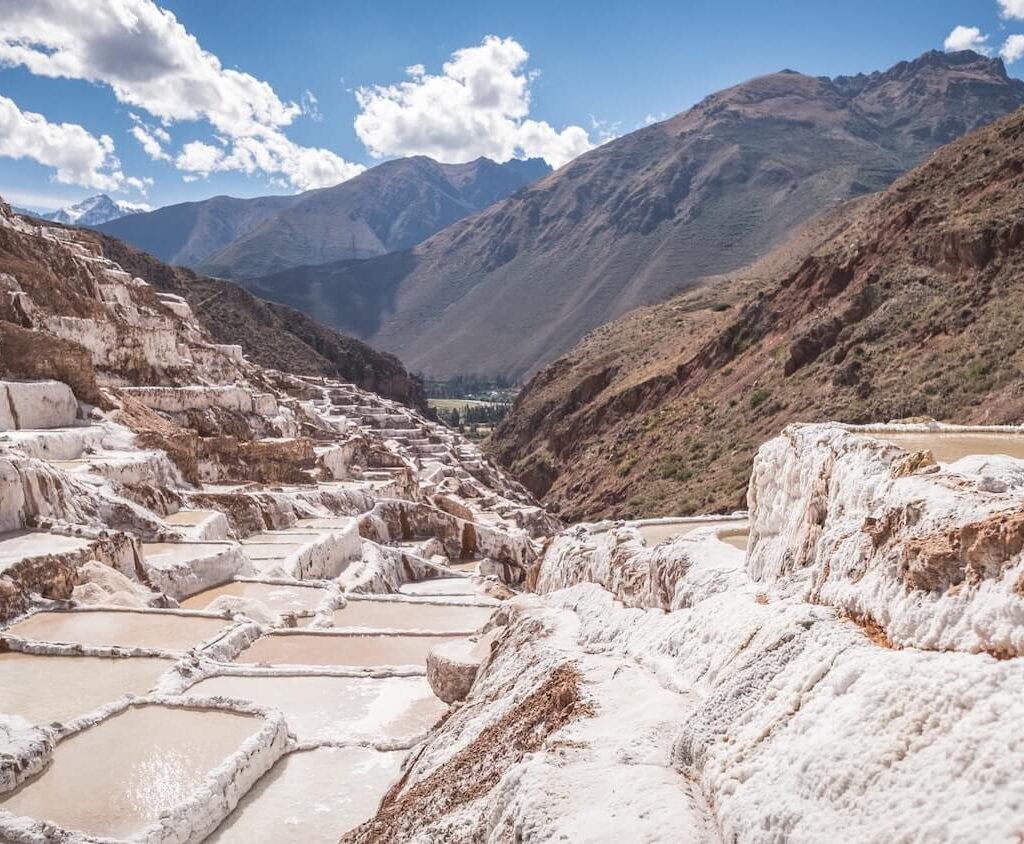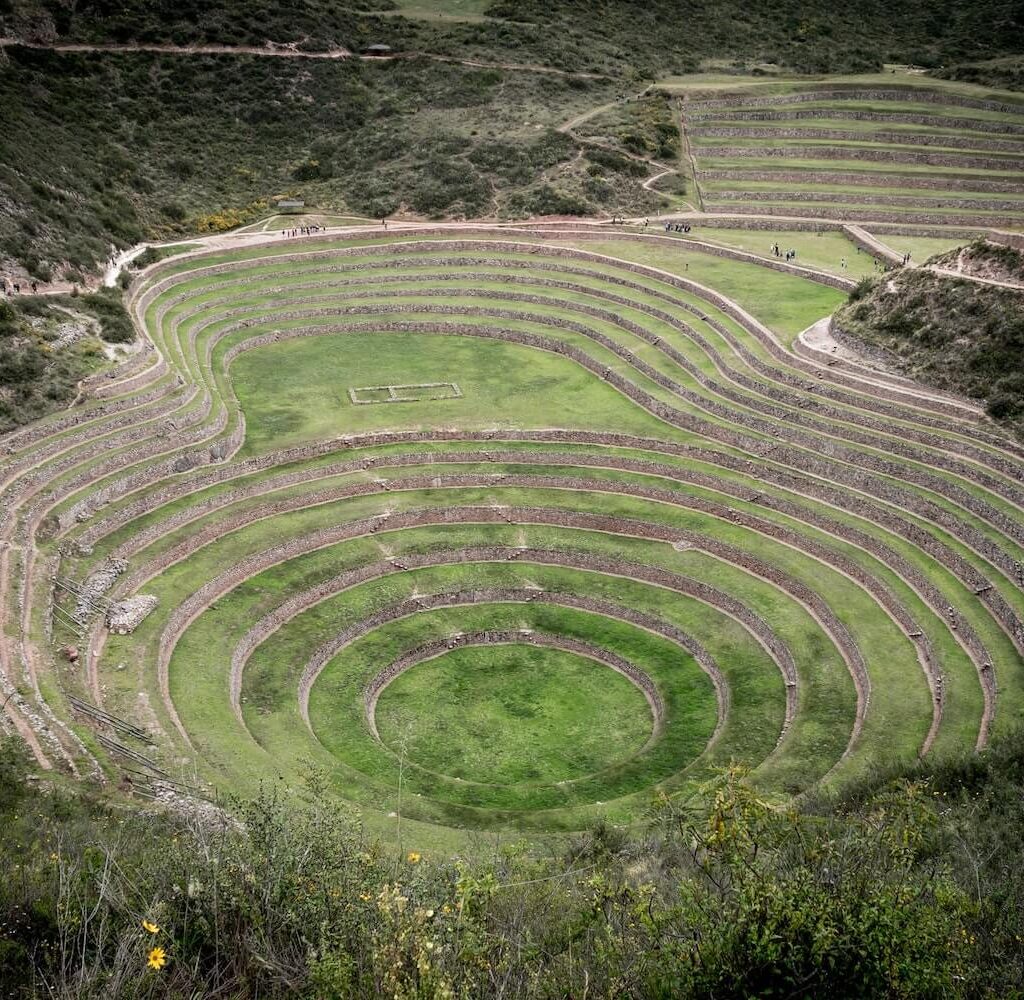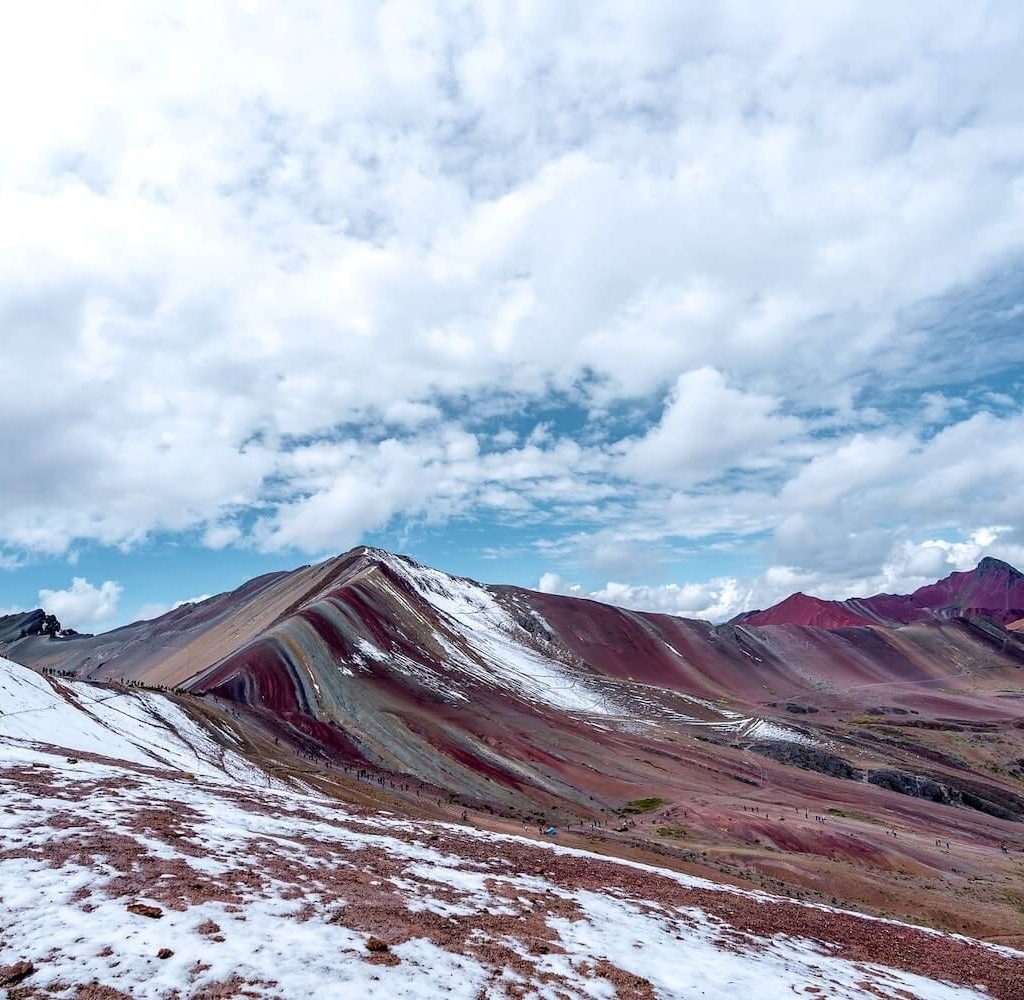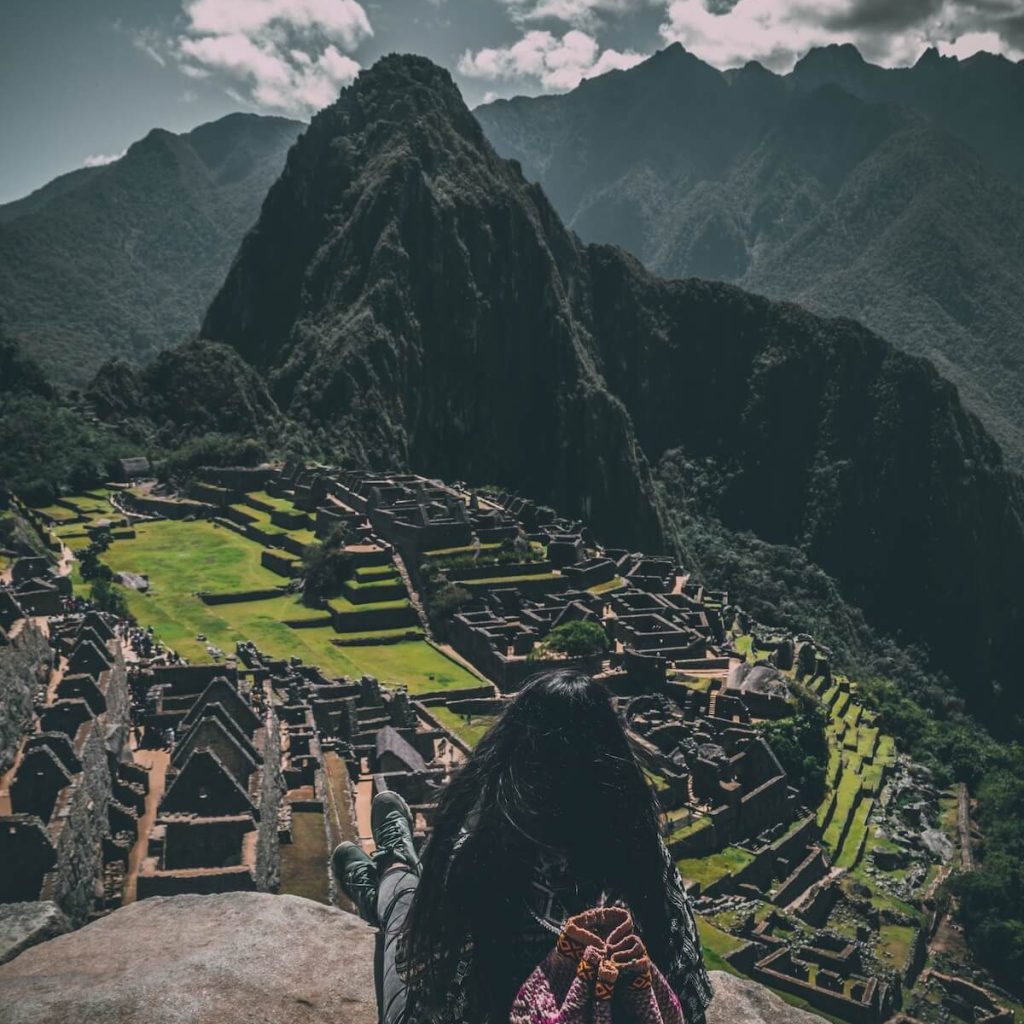 Overview
Machu Picchu and Rainbow Mountain are waiting for you, enjoy these most popular destinations of Cusco in 3 days, first you will visit the sacred valley on your way to the lost city of the Incas (Machu Picchu) then the second day you will visit Machu Picchu and you will finish this tour visiting the amazing Rainbow Mountain – Vinicunca and the red valley at 5000 meters above sea level.
Highlights
Immersive Exploration: Dive into the heart of Cusco's culture with our 3-day itinerary, curated for an in-depth and immersive experience of the region's most iconic destinations.
Sacred Valley Wonders: Venture into the captivating Sacred Valley, where you'll have the choice to explore either Maras and its unique salt terraces or the bustling markets of Pisaq. Immerse yourself in indigenous traditions and crafts, connecting with the local way of life.
Machu Picchu Mystique: Unlock the enigmatic allure of Machu Picchu, a UNESCO World Heritage site. Our expert guides will lead you through the ancient ruins, unraveling their historical significance and providing insights into the lives of the Inca civilization.
Rainbow Mountain Adventure: Conquer the vibrant Rainbow Mountain, a natural wonder that boasts a stunning palette of colors. Embark on an early morning trek, taking in the awe-inspiring panoramic views from the summit, a reward that showcases the beauty of the Andean highlands.
Expert Local Guides: Benefit from the knowledge and passion of our local guides who are deeply connected to the culture and history of the region. Their insights will enrich your journey, providing a genuine understanding of the destinations you'll explore.
Personalized Group Experiences: As part of Xplore Cusco's commitment to personalized travel, our small group sizes ensure intimate interactions, allowing you to fully engage with the local culture and your fellow travelers.
Included
Tickets
Machu Picchu Ticket (Circuit 2) + Rainbow Mountain and Humantay Lake tickets
Train Tickets
Expedition train ticket from Machu Picchu to Ollantaytambo
Guide
English speaking, professional local guide
Tranportation
All transportation
Meals
Breakfast and Buffet lunch in Humantay and Rainbow Mountain
Pick up
Pick up from your accommodation in Cusco city
Accommodation
Hotel 3 stars in Aguas Calientes
More
Entrance ticket to Salt mines in Maras
Not Included
Meals not in the itinerary
Extra hike to Huayna Picchu or Montaña
Entrance to the hot springs in Aguas Calientes town (US$5)
Itinerary
Day 1: Sacred Valley - Maras or Pisaq
Begin your Cusco 4-day itinerary by immersing yourself in the allure of the Sacred Valley, a region known for its cultural significance and natural beauty.
Choose between two captivating options: Maras, famous for its intricate salt terraces that have been harvested for centuries, or Pisaq, a town renowned for its vibrant markets and ancient Inca ruins.
Engage with the local culture as you explore the chosen destination. In Maras, witness the age-old salt production process, and in Pisaq, stroll through the bustling market to discover traditional crafts and local delicacies.
Return to Cusco in the evening, with your senses filled with the sights, sounds, and flavors of the day.
Day 2: Machu Picchu
Today, the highlight of your itinerary awaits: the awe-inspiring Machu Picchu. Depart early for an exhilarating train journey through the Andean landscapes, taking you to the gateway of this ancient wonder.
With a knowledgeable guide, embark on a guided tour of Machu Picchu. Unveil the mysteries of this UNESCO-listed archaeological site as you explore its well-preserved ruins, terraces, and temples. Gain insights into the history and significance of this once-hidden Inca citadel.
Capture the iconic panoramic views that have made Machu Picchu a global symbol of wonder and exploration.
Return to Cusco by train, allowing the memories of this extraordinary day to linger.
Day 3: Rainbow Mountain & Red Valley
Rise early to conquer the vibrant Rainbow Mountain, an adventure that promises panoramic vistas of unparalleled beauty.
Embark on a trek that leads you through high-altitude landscapes, where the unique mineral deposits create a mesmerizing spectrum of colors.
As you ascend to the summit, experience a sense of accomplishment and awe as the panoramic view unfolds before you, showcasing the stunning landscapes of the Andean highlands.
Capture the vibrant hues of Rainbow Mountain, a true testament to the natural wonders of the region.
Return to Cusco, with your heart and camera filled with memories of this extraordinary journey.
Prices
Shared Tour Price: $ 1029 USD per person (Solo travelers)
from 2 persons: $529 per person
from 4 persons: $524 per person
from 6 persons: $519 per person
How to book?
To book with us, follow these simple steps:
Select the desired quantity.
Choose your preferred date and wait for availability confirmation.
The total price will be automatically displayed. No need to worry about quantity discounts; our system handles it for you.
Add any additional items or services.
Confirm your reservation by making a deposit or paying the full amount.
Booking with us is quick and effortless!
What to bring
To make the most of your Cusco 4-day itinerary and ensure your comfort throughout the journey, here's a list of essentials to pack:
Valid Identification and Travel Documents: Ensure you have your passport, relevant visas, and any other necessary travel documents readily accessible.
Comfortable Hiking Shoes: As you'll be exploring diverse terrains, bring sturdy and comfortable hiking shoes with good traction. These will provide the support you need for walking and trekking.
Layered Clothing: Cusco's weather can vary, so pack layers to adapt to changing temperatures. Include moisture-wicking fabrics for comfort during active days.
Sun Protection: Shield yourself from the high-altitude sun with sunscreen (SPF 30 or higher), sunglasses with UV protection, and a wide-brimmed hat.
Hydration: Stay hydrated by carrying a reusable water bottle. Staying hydrated is crucial at high altitudes and during active days.
Camera or Smartphone: Capture the breathtaking landscapes and unforgettable moments of your journey with a camera or smartphone.
Daypack: Bring a small daypack to carry your essentials during excursions. It should be comfortable to wear and have enough space for your water, camera, and personal items.
Rain Jacket or Poncho: Be prepared for unexpected weather changes by packing a lightweight and waterproof rain jacket or poncho.
Personal Medications: If you have any specific medications or medical supplies, make sure to have them on hand along with any necessary prescriptions.
Snacks: Pack some energy-boosting snacks like nuts, granola bars, or dried fruits to keep you fueled during the day.
Personal Items: Don't forget items like your phone, charger, travel adapter, and any personal toiletries you might need.
What to wear
To ensure your comfort and enjoyment during your Cusco 4-day itinerary, here's a guide on what clothing and footwear to pack:
Comfortable Clothing: Opt for comfortable and breathable clothing that allows for easy movement. Choose moisture-wicking fabrics to stay dry during active days.
Layering: Cusco's weather can vary throughout the day, so pack clothing that can be easily layered. This will help you adapt to changing temperatures without feeling too hot or too cold.
Long Pants: Pack lightweight, comfortable long pants that protect your legs from the sun, insects, and any rough terrains you might encounter.
T-shirts and Tops: Bring a mix of short-sleeve and long-sleeve tops that you can layer based on the weather. Consider packing tops with sun protection features.
Sturdy Hiking Shoes: Ensure you have sturdy hiking shoes with good traction. They should provide ankle support and be comfortable for walking and trekking.
Hat: Wear a wide-brimmed hat that shades your face and neck from the high-altitude sun. This will help protect you from sunburn and overheating.
Sunglasses: Bring sunglasses with UV protection to shield your eyes from the strong sunlight at higher altitudes.
Jacket or Sweater: Pack a lightweight jacket or sweater that you can easily layer over your tops. This will keep you warm during cooler moments, especially in the evenings.
Rain Gear: Be prepared for rain by packing a lightweight, waterproof rain jacket or poncho. This is especially important if you're visiting during the rainy season.
Gloves and Hat (Rainbow Mountain): If you plan to hike Rainbow Mountain, consider bringing gloves and a warm hat for the chilly conditions at higher altitudes.
Socks: Pack moisture-wicking socks that are comfortable for walking. Consider bringing an extra pair or two for longer excursions.
Undergarments: Pack undergarments suitable for your planned activities. Choose moisture-wicking materials to keep you comfortable.
Not allowed
pets
smoking
alcohol
bags
umbrella
Recommendations
Stay Hydrated: Cusco's higher altitudes can lead to faster dehydration. Drink plenty of water throughout the day to stay hydrated and combat altitude effects.
Respect Local Culture: Engage with local customs and traditions with an open mind and heart. Show respect when visiting sacred sites and interacting with locals.
Engage with Guides: Take advantage of the knowledge of your local guides. They are passionate about sharing the history, culture, and stories that make each destination unique.
Pack Efficiently: Travel light with only the essentials. This will make your journey more comfortable and hassle-free, especially during hikes and excursions.
Capture Memories Mindfully: While capturing the beauty on camera is important, also take moments to fully immerse yourself in the experience. Balance photography with being present in the moment.
Balanced Exploration: Pace yourself and allow time for relaxation. Balancing active exploration with moments of rest will help you fully enjoy each day.
Altitude Awareness: Cusco's high altitudes can affect individuals differently. Listen to your body, rest when needed, and consult a medical professional if altitude sickness symptoms arise.
Local Cuisine: Explore the local flavors and cuisine. Don't hesitate to try traditional dishes and street food to fully appreciate the culinary side of Cusco.
Cultural Etiquette: Learn a few basic phrases in Spanish, such as greetings and polite expressions. This small effort can go a long way in connecting with locals.
Travel Insurance: Consider purchasing travel insurance that covers unexpected events such as trip cancellations, delays, or medical emergencies.
Stay Mindful of Environment: Preserve the beauty of the natural landscapes and historical sites by adhering to "Leave No Trace" principles. Respect local flora and fauna.
Rest Well: Ensure you get a good night's sleep, especially before physically demanding activities like hikes. Rest will keep you energized and ready to explore.
Open-Mindedness: Embrace the adventure with an open mind. Some experiences might be different from what you're used to, but they contribute to the authenticity of your journey.
FAQs
How far is Wainbow mountain from Machu Picchu?
The distance between Rainbow Mountain (Vinicunca) and Machu Picchu in Peru is approximately 100 to 140 kilometers (about 62 to 87 miles) depending on the specific routes taken. Keep in mind that the journey between these two destinations can be quite time-consuming due to the rugged terrain and limited transportation options in the region. It's advisable to plan your itinerary carefully and consider factors like transportation, altitude, and weather conditions.
Is Rainbow mountain near Machu Picchu?
No, Rainbow Mountain (also known as Vinicunca) is not near Machu Picchu. Rainbow Mountain is located in the Cusco region of Peru, whereas Machu Picchu is located in the Andes Mountains, also in the Cusco region but at a different location. The two attractions are quite far apart and require separate trips to visit. If you're planning a trip to Peru and want to see both Rainbow Mountain and Machu Picchu, you'll need to allocate time for each visit.