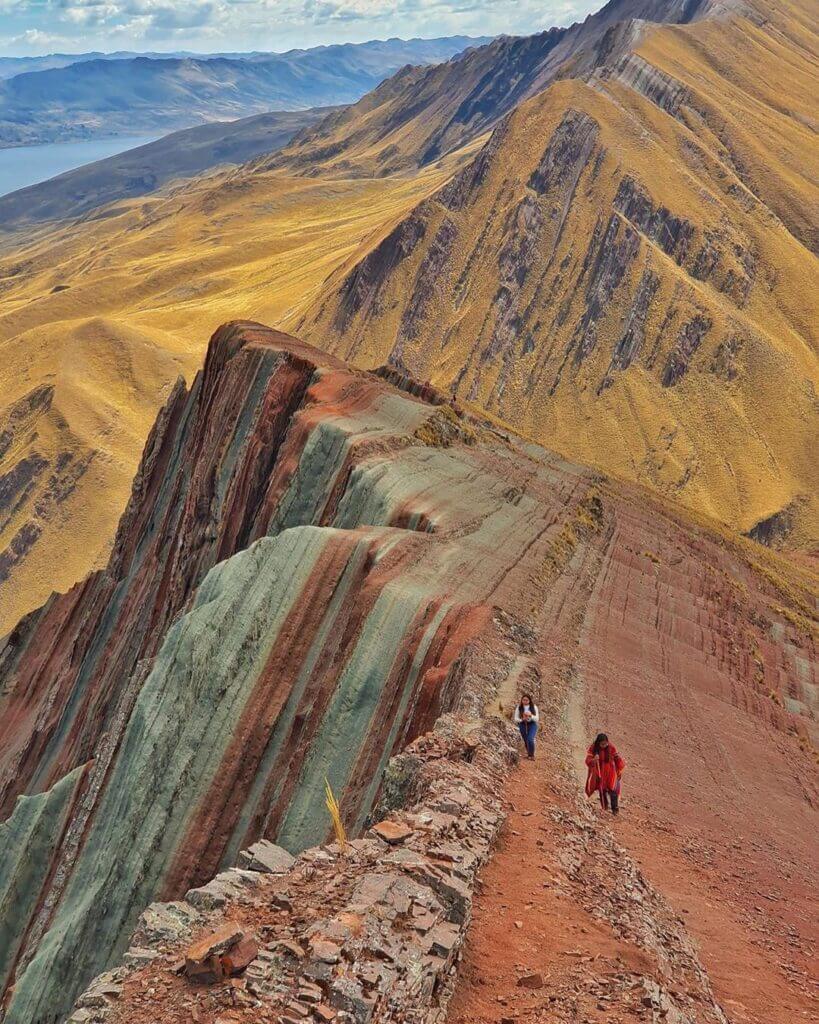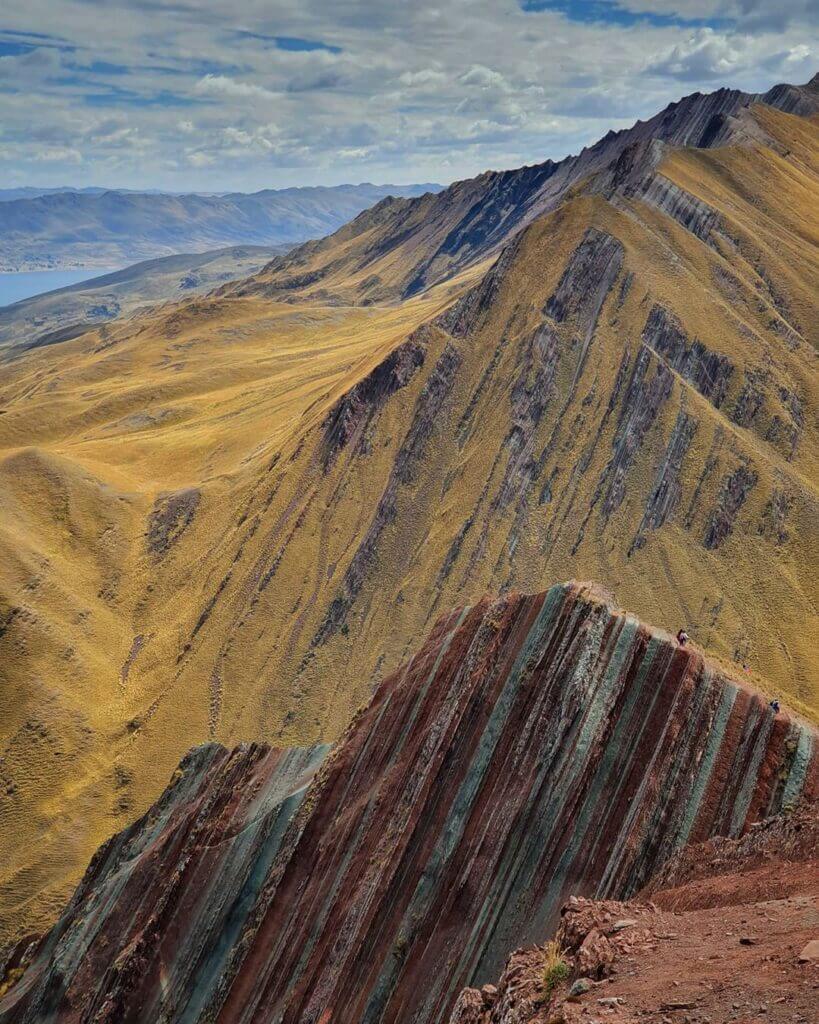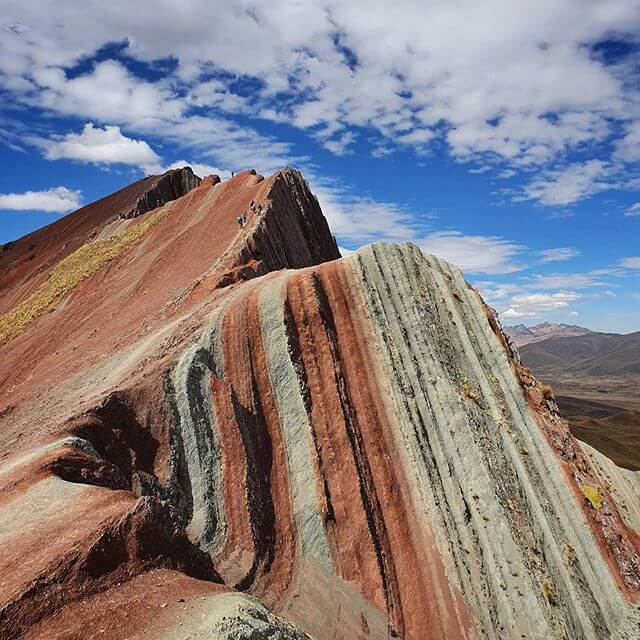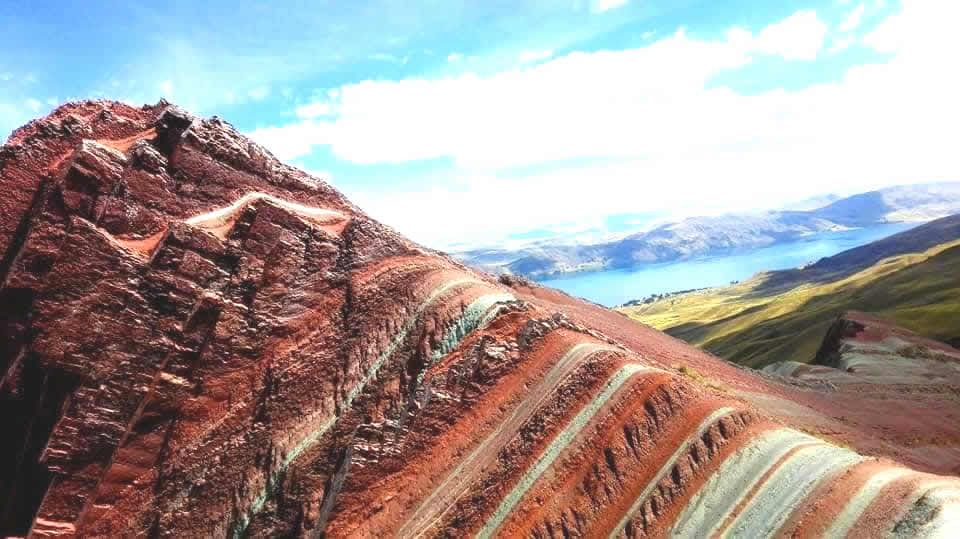 Pallay Punchu Mountain 1 day tour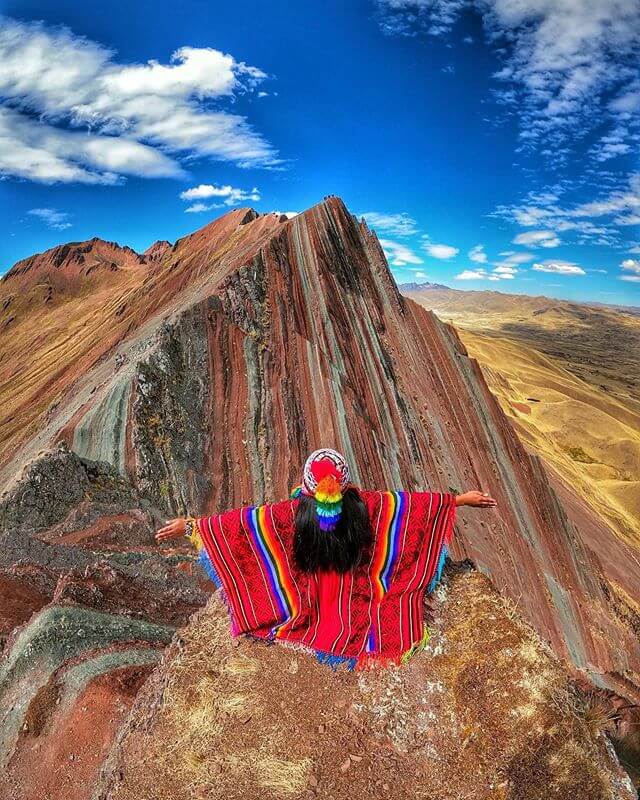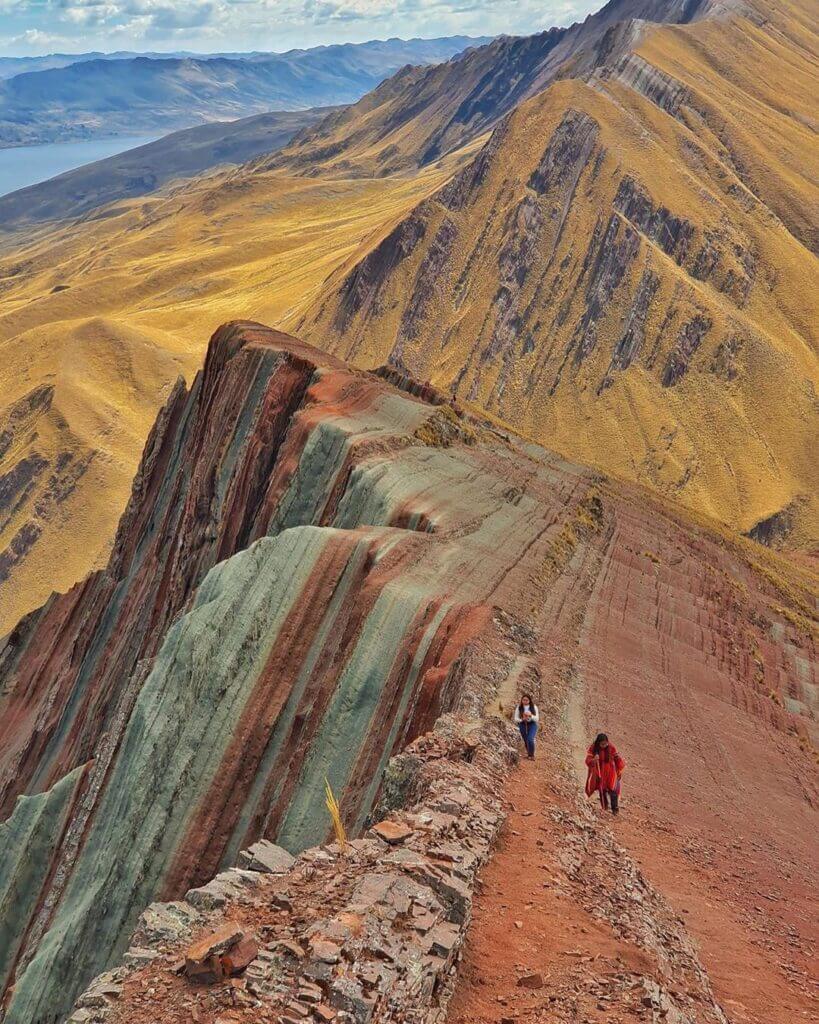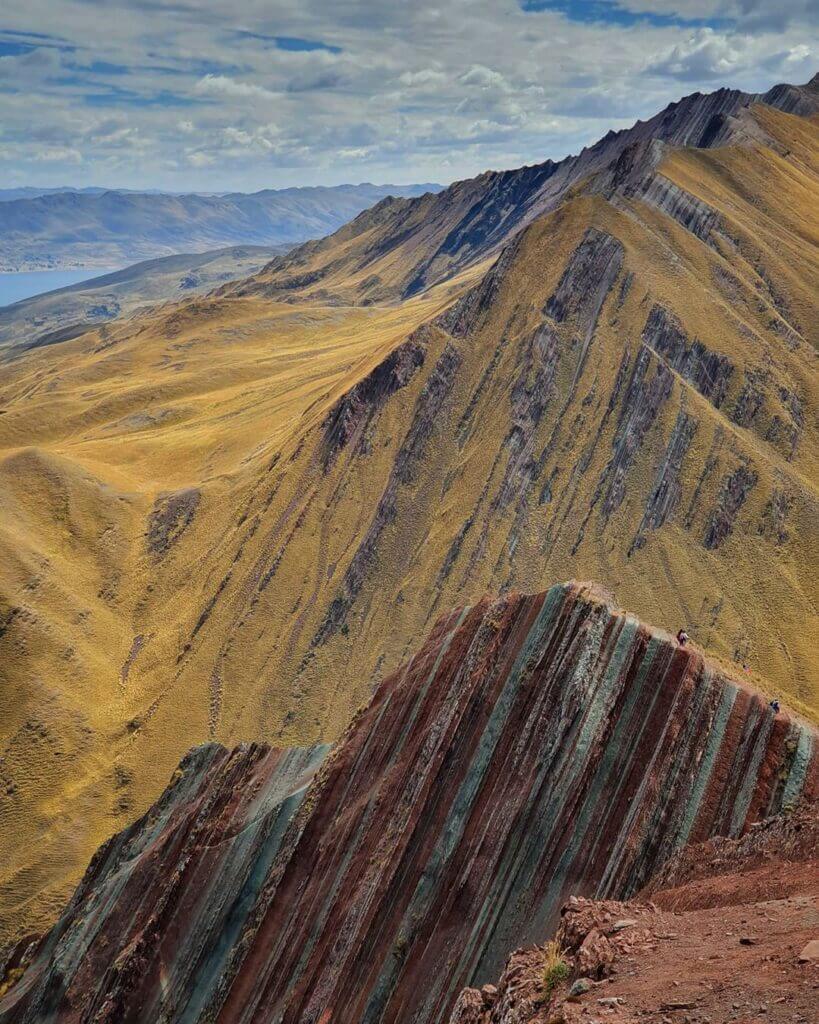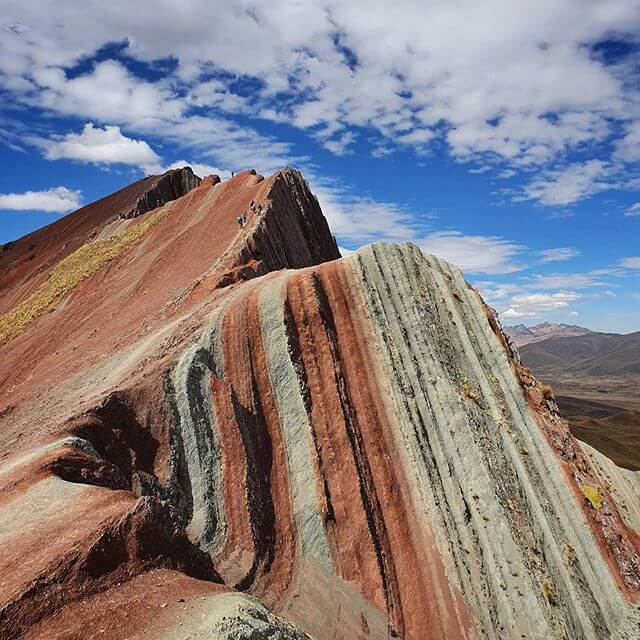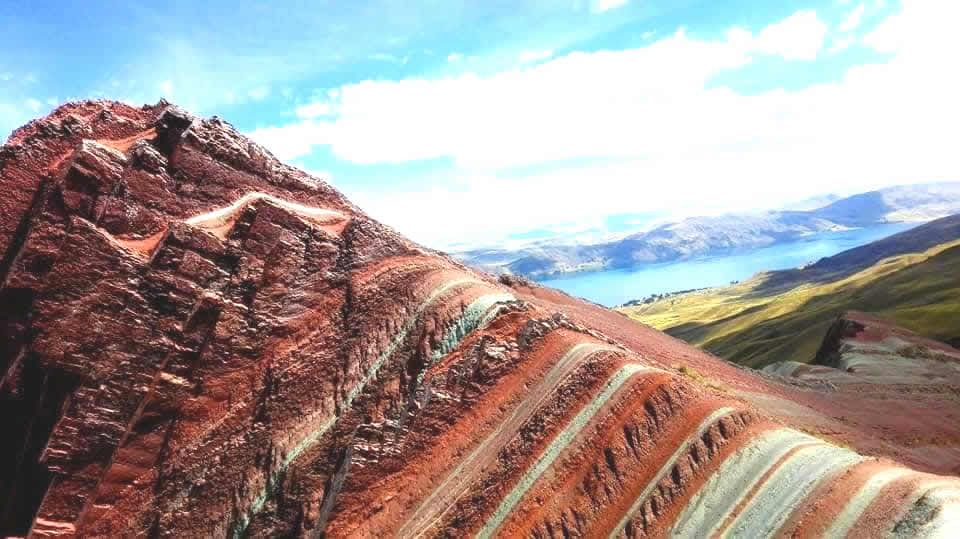 Overview
Embark on an exhilarating journey with our "Pallay Punchu Mountain 1 Day Tour," where you'll experience the breathtaking beauty of the Andean landscapes and conquer the heights of Pallay Punchu Mountain. This one-day adventure is designed for nature enthusiasts and hikers seeking a thrilling escape from the bustling city life.
Highlights
Trek to the summit of Pallay Punchu Mountain, reaching an altitude of 4700m /154200 ft.
Capture awe-inspiring photos of the Langui Lake from elevated viewpoints.
Savor a delectable box breakfast at the trailhead to fuel up for your hike.
Explore the picturesque Pallay Punchu area and take in panoramic vistas.
Enjoy a freshly prepared lunch at Cusipata, prepared by our skilled chef.
Experience the Andean landscapes, flora, and fauna up close.
Included
Tickets
Entrance tickets to Pallay Punchu
Guide
English speaking, professional local guide
Tranportation
Round trip transportation from Cusco
Pick up
Pick up from your accommodation in Cusco city
More
Oxygen bottle (for emergencies) , 1 Wood stick (optional) , First-aid kit
Not Included
Itinerary
Early Morning Adventure:
03:00 am: Your day begins with an early morning pick-up from your hotel in Cusco. As the city sleeps, you'll embark on a journey to the heart of the Andean landscapes.
Scenic Drive and Breakfast:
08:00 am: After a scenic drive of nearly 5 hours in a comfortable private van, you'll arrive at the trailhead with the first rays of daylight. Here, you'll be greeted by the crisp mountain air and the anticipation of the adventure ahead.
08:00 am – 08:30 am: As the sun paints the sky with hues of orange and gold, you'll enjoy a hearty box breakfast. This nourishing meal is not just sustenance; it's the fuel that will power your hike to come.
Ascending towards the Heights:
08:30 am: The trail beckons as you set forth on your hike. The path weaves through lush landscapes, offering glimpses of the enchanting Langui Lake from elevated viewpoints. Your steps are accompanied by the rustling of leaves and the distant calls of native birds.
10:30 am: After approximately 2 hours of hiking, you'll reach the summit of Pallay Punchu Mountain. As you catch your breath, you'll be rewarded with breathtaking panoramas that stretch as far as the eye can see. The Langui Lake glimmers below, framed by the majestic peaks that guard it.
Exploration and Tranquility:
10:30 am – 11:30 am: Take your time to explore the summit's surroundings. The Pallay Punchu area offers a serene respite from the everyday hustle. Feel the soft breeze on your skin, marvel at the rugged beauty, and capture the moments with your camera. Whether you seek solitude or camaraderie, this mountaintop is yours to enjoy.
Descent and Culinary Delights:
11:30 am: The time comes to bid farewell to the summit. With memories captured and a sense of accomplishment, you'll begin your descent back to the trailhead.
12:30 pm: Arriving back at the trailhead after approximately 1 hour, you'll board your waiting van. As you drive, the scenery changes, and the anticipation builds for the next part of your adventure.
Cusipata: A Gastronomic Experience:
01:30 pm: Your journey continues to Cusipata, a picturesque spot where you'll be treated to a delicious lunch prepared by our skilled chef. The flavors of the Andean cuisine come alive as you savor every bite in the company of fellow adventurers.
Homeward Bound:
02:30 pm: With your appetite sated and memories etched, you'll embark on the return journey to Cusco. The landscapes that once welcomed you in the early morning now bid you farewell with their enduring charm.
Arrival and Reflection:
04:00 pm: As the day draws to a close, you'll arrive back at your hotel in Cusco. With your body tired but your spirit rejuvenated, take a moment to reflect on the heights you reached, the sights you witnessed, and the stories you'll carry home.
This meticulously crafted itinerary promises not just a physical journey, but an immersion into the heart of the Andean wilderness. It's a day filled with wonder, exploration, and a deep connection to the natural world around you.
Prices
Private Tour Price: $240 USD for Solo travelers.
from 2 persons: $130 per person
from 4 persons: $125 per person
from 6 persons: $120 per person
How to book?
To book with us, follow these simple steps:
Select the desired quantity.
Choose your preferred date and wait for availability confirmation.
The total price will be automatically displayed. No need to worry about quantity discounts; our system handles it for you.
Add any additional items or services.
Confirm your reservation by paying the full amount.
Booking with us is quick and effortless!
What to bring
Comfortable hiking shoes/boots
Warm clothing and layers (as temperatures can vary)
Sun hat and sunglasses
Sunscreen and lip balm
Camera or smartphone for capturing the beautiful scenery
Personal water bottle
Cash for souvenirs and tips
What to wear
Layered clothing (moisture-wicking base, warm insulating layer, waterproof/windproof jacket)
Comfortable trekking pants
Long-sleeved shirt
Hat and sunglasses
Sturdy hiking shoes/boots
Gloves
Moisture-wicking socks
Sunscreen and lip balm
Personal water bottle
Daypack for essentials
Energy-boosting snacks
Cash for souvenirs and tips
Not allowed
Recommendations
Plan Ahead: Research your destination thoroughly and plan your itinerary in advance. This will help you make the most of your time and ensure you don't miss out on must-see attractions.
Pack Light: Travel with only the essentials to avoid carrying heavy luggage. Pack versatile clothing that can be mixed and matched, and don't forget important items like travel documents, chargers, and medication.
Stay Hydrated: Drink plenty of water, especially in warm climates or at high altitudes. Staying hydrated is crucial for your overall well-being during your journey.
Respect Local Customs: Learn about the local customs and traditions of the places you visit. Show respect for the local culture and be mindful of appropriate behaviors and dress codes.
Stay Safe: Prioritize your safety at all times. Be aware of your surroundings, avoid risky areas, and take necessary precautions to protect your belongings.
Try Local Cuisine: Immerse yourself in the local culture by sampling the traditional cuisine. Be adventurous with your food choices and explore the flavors of the region.
Interact with Locals: Engage with locals and fellow travelers. Conversations with the locals can offer valuable insights and create meaningful connections.
Be Flexible: Travel plans can sometimes change due to unforeseen circumstances. Stay flexible and open-minded to adapt to unexpected situations.
Document Your Journey: Take photos and keep a travel journal to capture the memories of your trip. These mementos will allow you to relive your experiences long after the journey ends.
Leave No Trace: Practice responsible tourism by minimizing your impact on the environment. Dispose of waste properly and avoid damaging natural or historical sites.
Stay Mindful of Cultural Sensitivities: Be mindful of cultural sensitivities, especially when taking photographs or discussing sensitive topics. Ask for permission before photographing people, religious sites, or private properties.
More info
This tour requires a moderate level of physical fitness.
The hike involves both uphill and downhill sections, so be prepared for varying terrains.
Our experienced guides are knowledgeable about the area and will provide interesting insights.
In case of unexpected weather changes, the itinerary may be adjusted for safety reasons.
FAQs
Do I need prior hiking experience for this tour?
No, while some hiking experience is beneficial, the tour is designed for all levels of hikers. Our guides will ensure your safety and provide assistance.
What's included in the lunch?
Lunch includes a variety of locally inspired dishes, both vegetarian and non-vegetarian options, prepared by our chef.
Is transportation provided?
Yes, we provide private van transportation from your hotel to the trailhead and back.
What happens if the weather is unfavorable?
The tour is subject to weather conditions. If conditions are unsafe, the itinerary may be adjusted or the tour rescheduled.
Can I bring my own snacks?
Absolutely, you're welcome to bring your own snacks to keep you energized during the hike.