Round Trip Bus Ticket from Aguas Calientes to Machu Picchu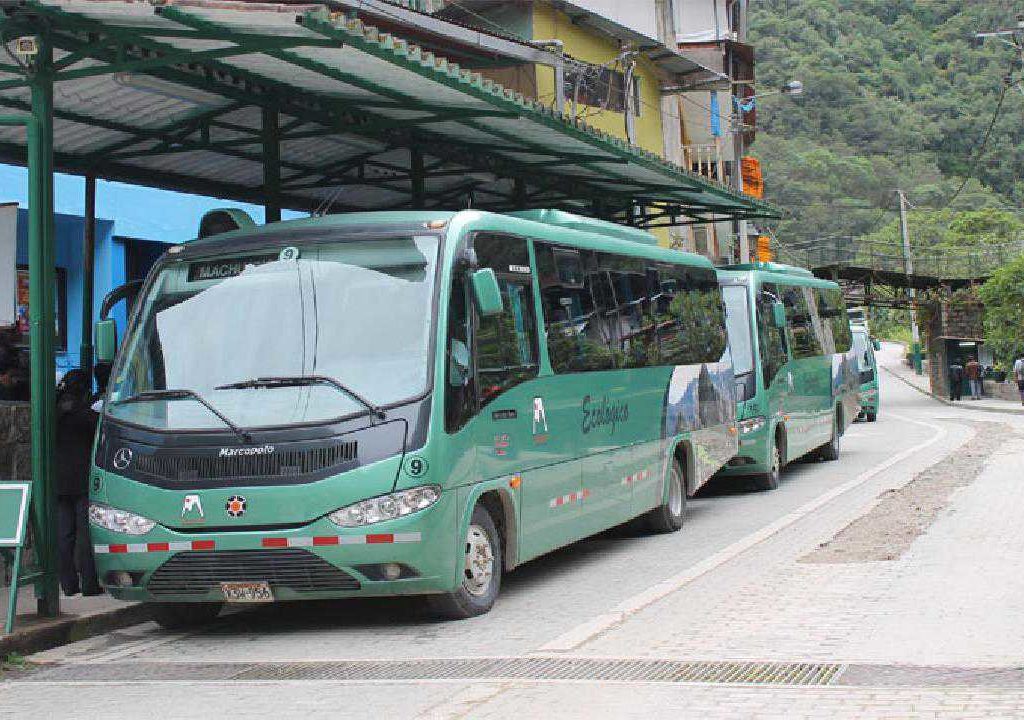 Overview
Buy round trip bus tickets from Aguas Calientes to Machu Picchu.
This ticket allows you to board at any time for the date of your purchase. Secure your ticket now and avoid long lines at the last minute.
Note: We offer Consettur Bus Tickets to Machu Picchu, and we charge a commission for this. Rest assured that you are buying genuine tickets. Book now for an enjoyable and hassle-free experience.
Inclusions
Round Trip Travel: Your ticket covers both the journey from Aguas Calientes to Machu Picchu and the return trip.
Not included
Entrance Fees: The bus ticket does not include the entrance fee to Machu Picchu. You'll need to purchase a separate entrance ticket to access the site. Check availability tight now: Machu Picchu Tickets.
Need to know
Specific Date: Your bus ticket is valid only for the date you purchase it for. You cannot use it on a different day.
Departure Times: Bus tickets are allocated for specific departure time slots. Arrive at the bus stop at least 30 minutes before your selected time to ensure you don't miss your bus.
Limited Availability: While tickets are usually available, they might sell out during peak tourist seasons. Booking in advance is recommended, especially if you're visiting during busy times.
Weather Consideration: Weather in the region can be unpredictable. Be prepared for various conditions and dress accordingly.
Altitude: Machu Picchu is situated at a high altitude. Take measures to acclimate before your visit to prevent altitude sickness.
Bus Ride Duration: The bus ride takes around 20-30 minutes to reach Machu Picchu from Aguas Calientes.
Recommendations
Online Booking: Consider booking your bus tickets online in advance to secure your spot and save time at the ticket counter.
Arrive Early: Especially during peak season, arriving early for the bus ensures you get a seat on your preferred departure time.
Comfortable Attire: Wear comfortable clothing and sturdy footwear for your visit, as you might do some walking at Machu Picchu.
Snacks and Water: Bring water and light snacks, as there might not be many options available on the site.
Photography: Don't forget your camera or smartphone to capture the breathtaking views.
Respect the Environment: Machu Picchu is a UNESCO World Heritage site. Respect the rules and guidelines to preserve its natural and cultural significance.
FAQs
How can I purchase a round bus ticket?
You can secure your round bus ticket either online through the official Machu Picchu management website or in person at the ticket counters located in Aguas Calientes. Online booking is recommended, especially during peak seasons, to ensure availability.
The cost of a round bus ticket varies based on factors like age, residency, and time of travel. Typically, prices range from approximately $24 to $38 USD for adults.
How frequent are the buses?
Buses operate at regular intervals throughout the day, usually starting from around 5:30 AM. During peak tourist seasons, you can expect more frequent departures to accommodate the higher number of visitors.
Can I get a ticket on the same day?
Yes, you can often purchase a round bus ticket on the same day of your visit. However, it's important to note that while availability is usually good, it's not guaranteed. To avoid disappointment, especially during busy times, consider booking your tickets in advance.
Is the ticket date flexible?
No, the round bus tickets are valid only for the specific date you purchase them for.