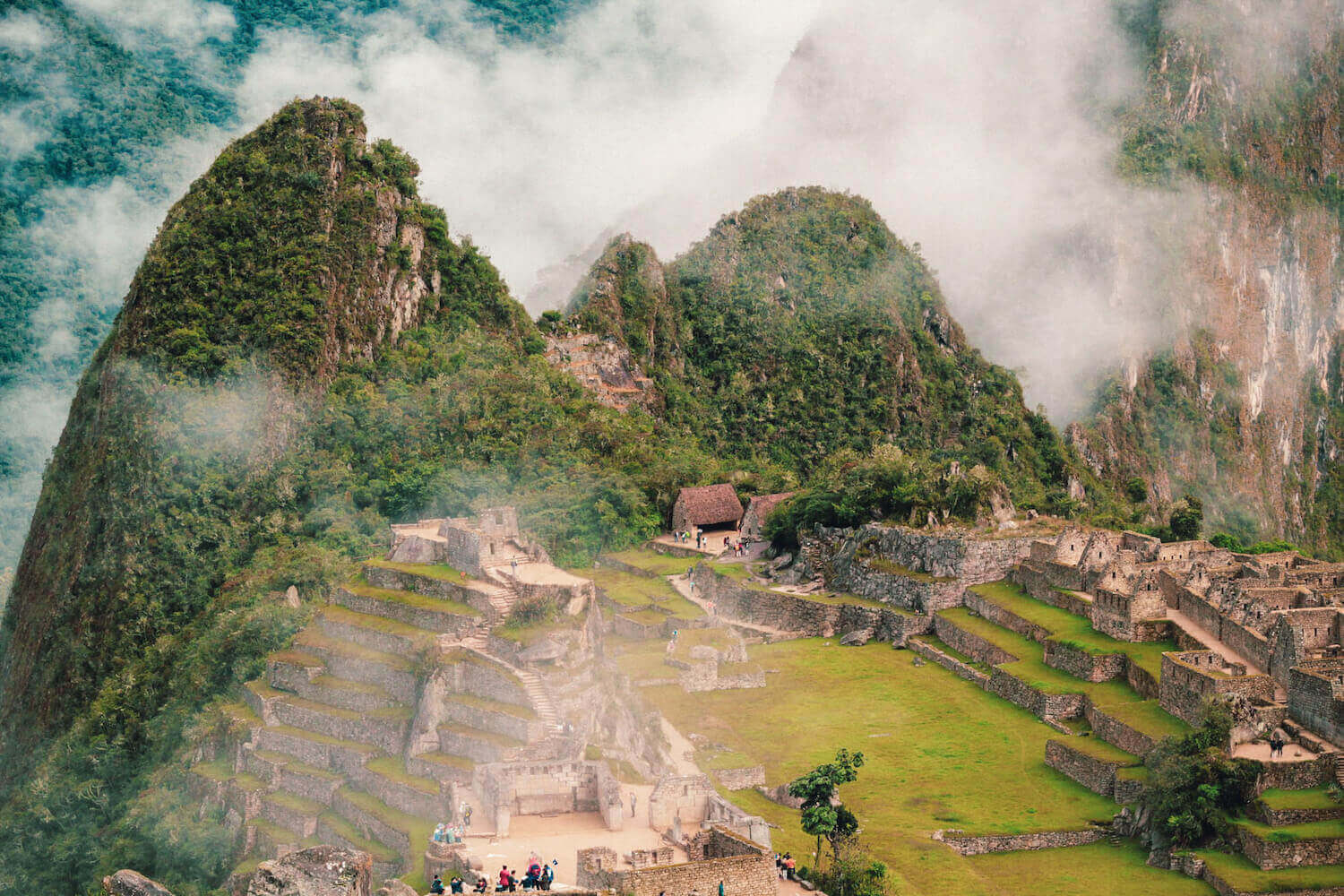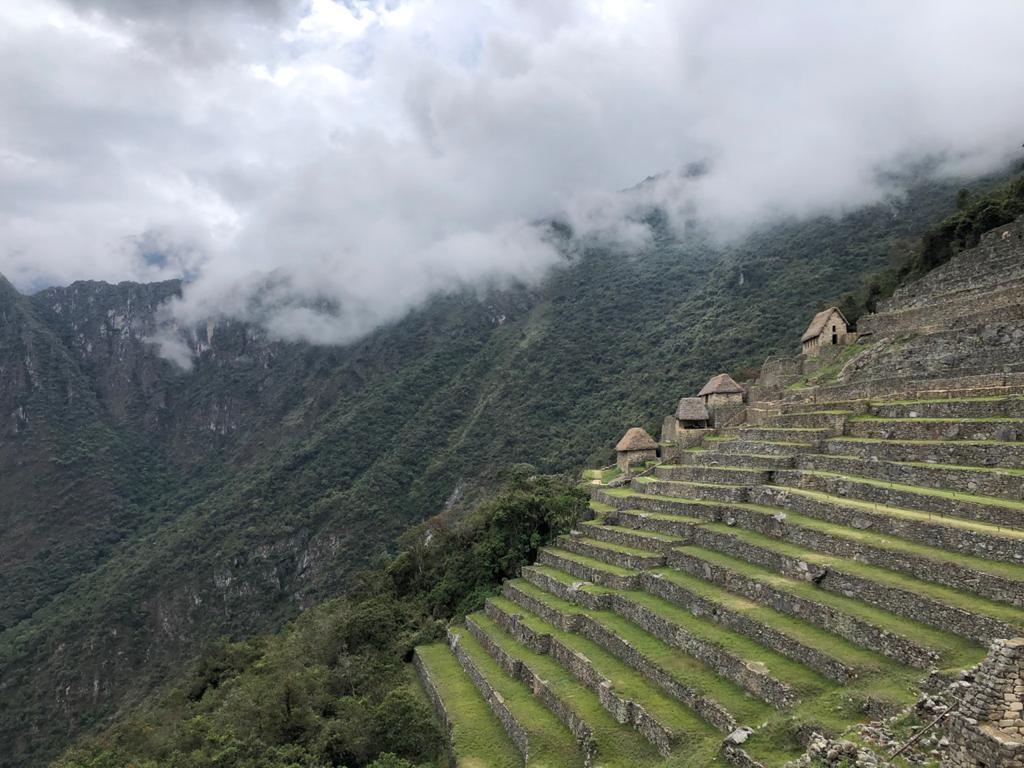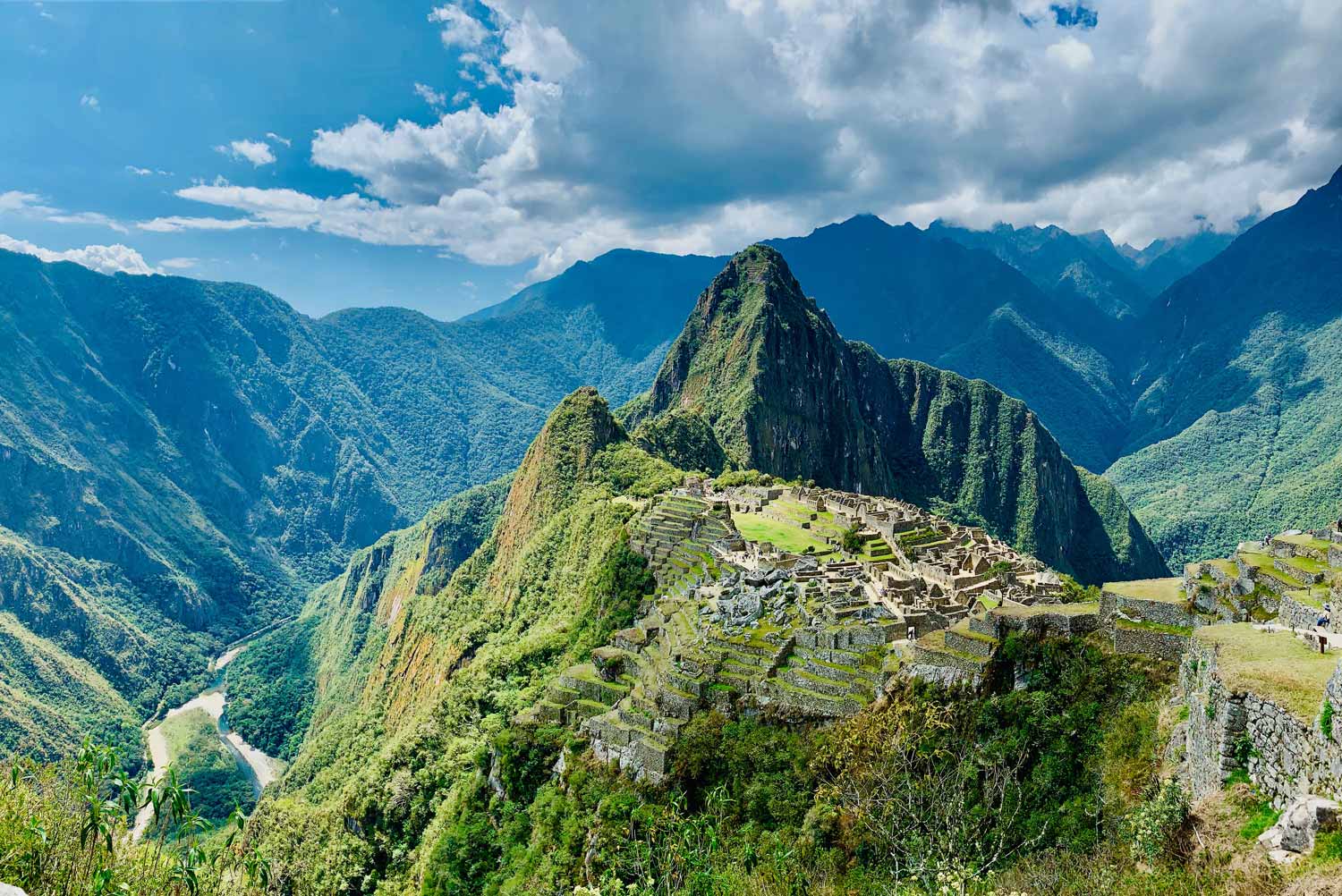 Machu Picchu One Day Trip from Cusco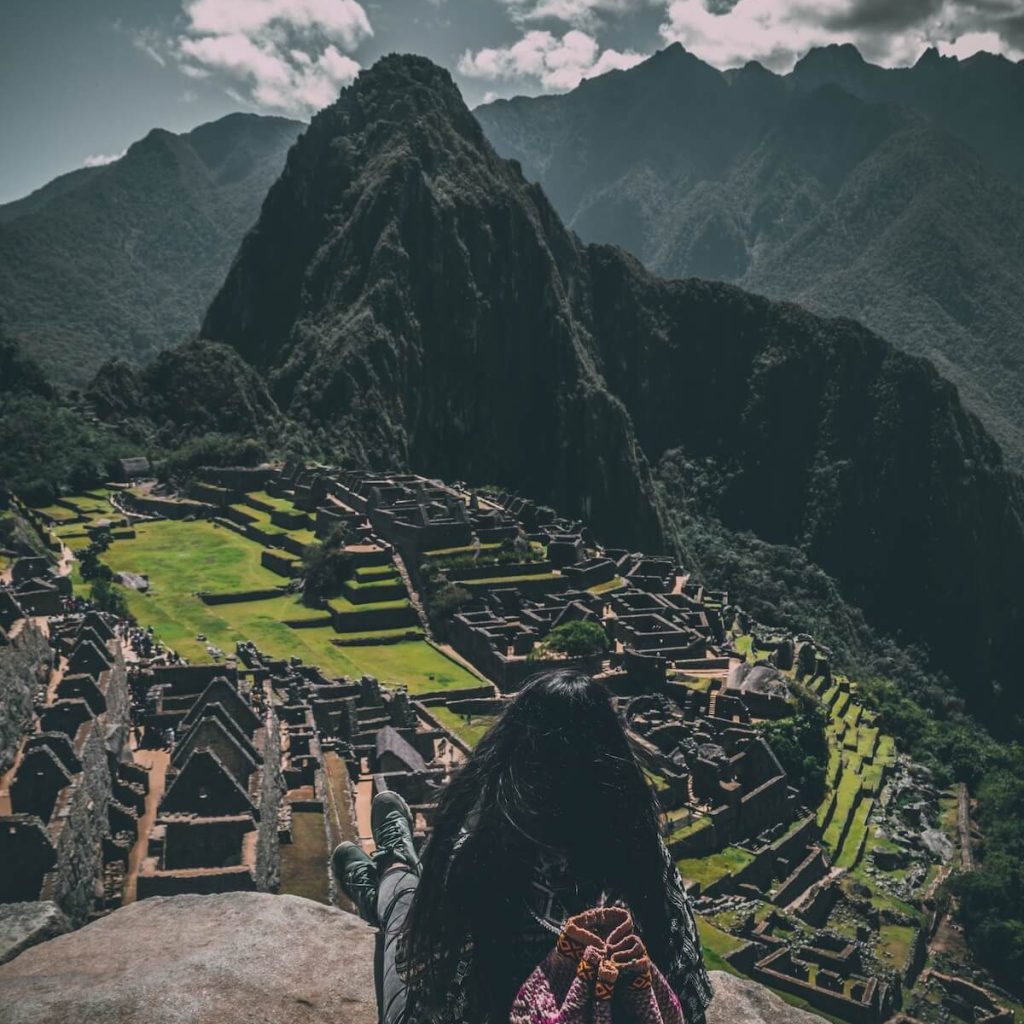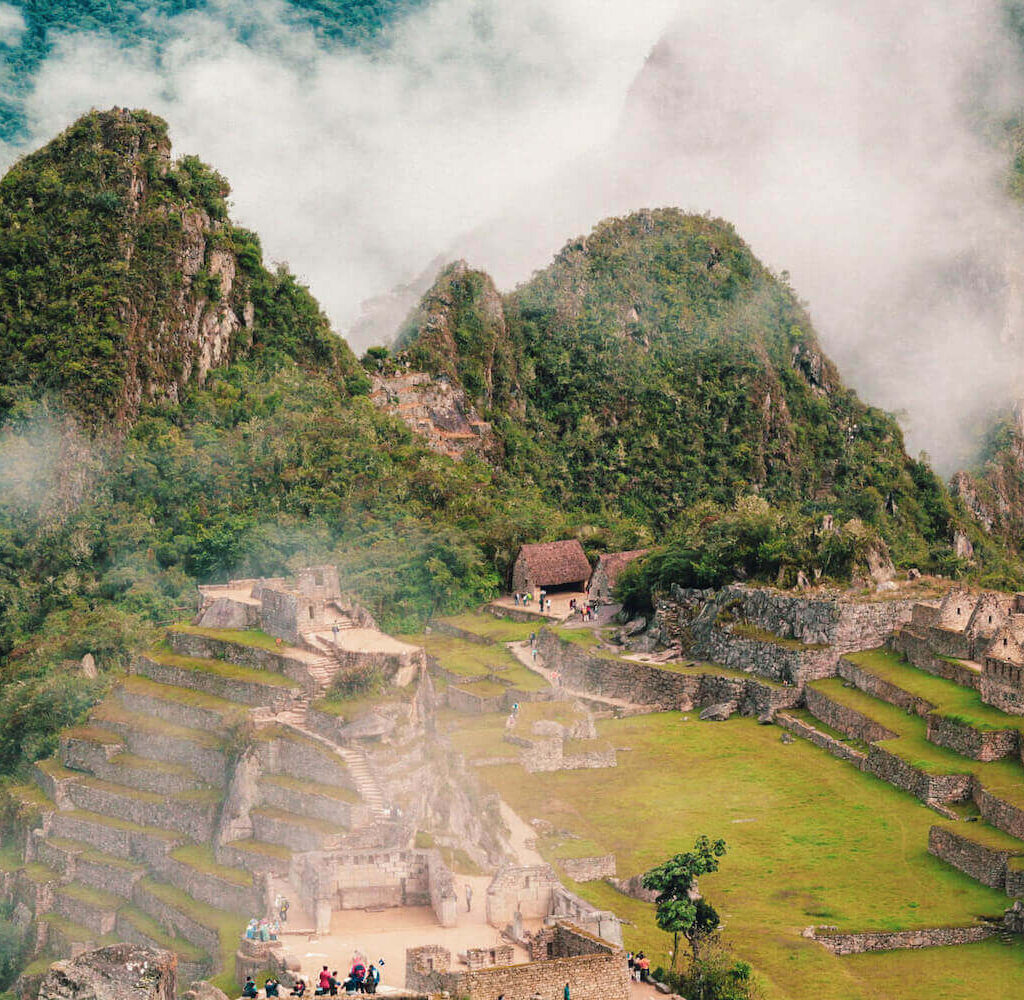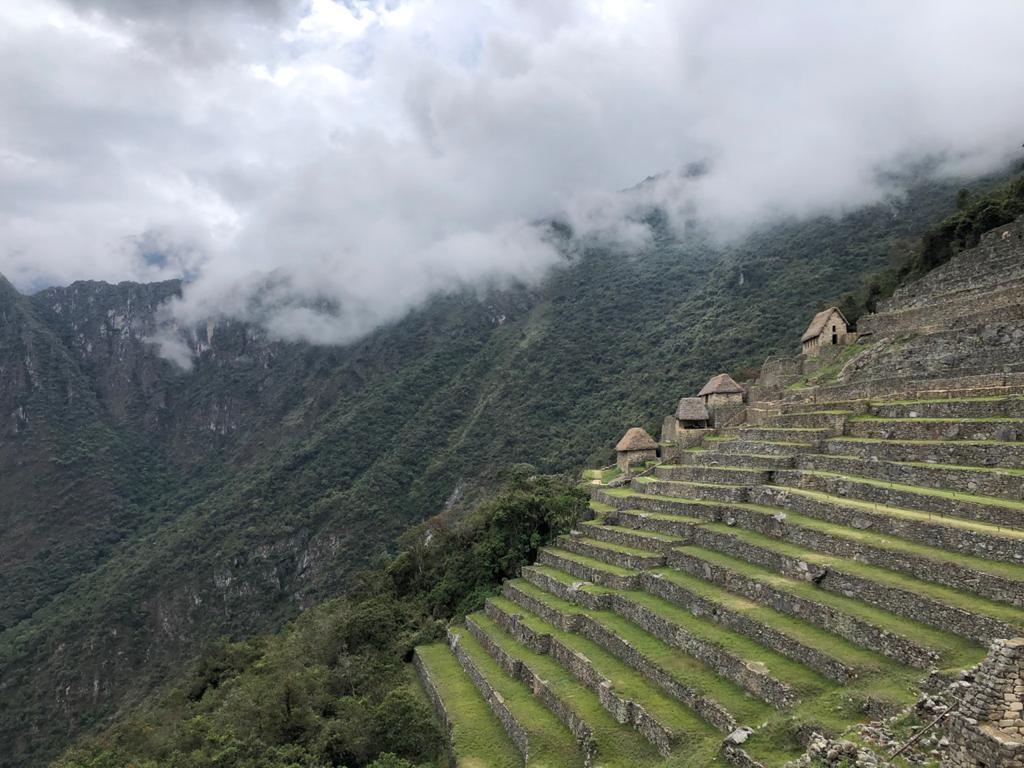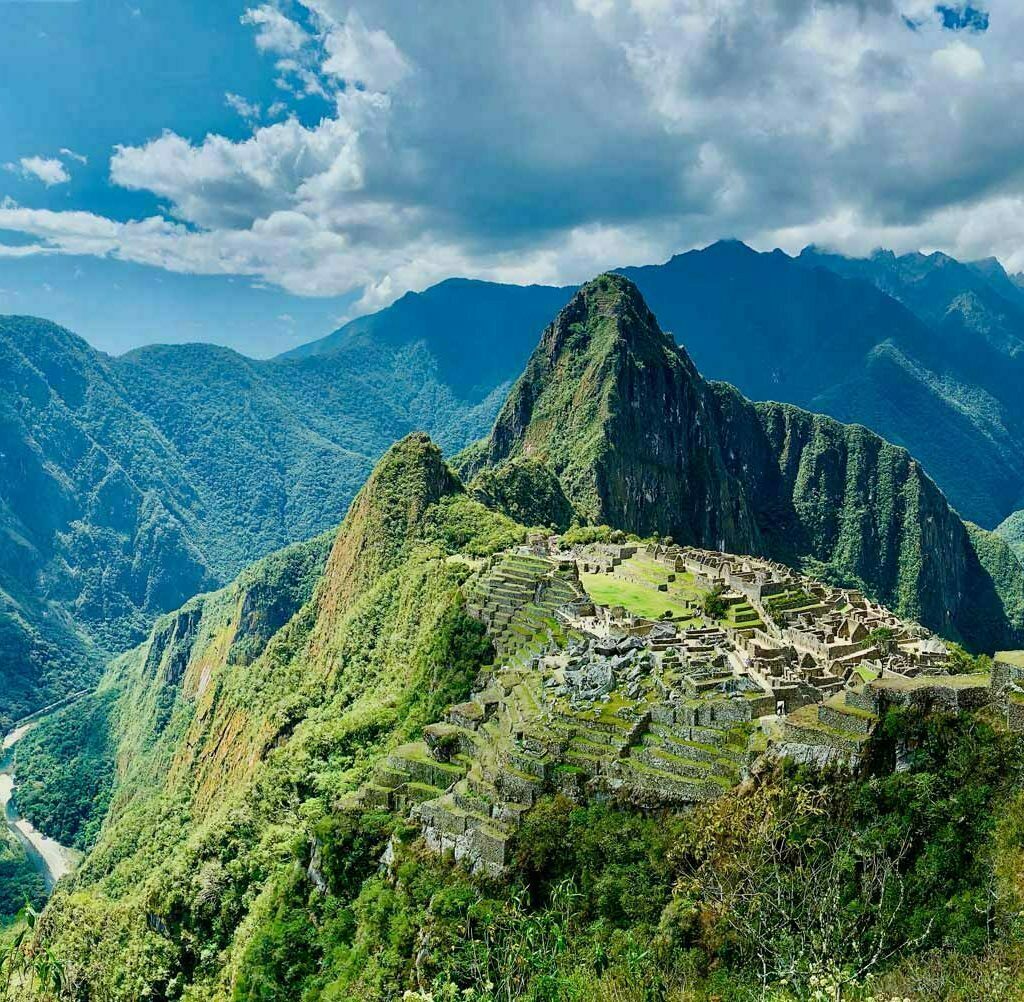 Overview
Embark on an unforgettable adventure to Machu Picchu with our Machu Picchu By Train – 1 Day Tour. Immerse yourself in the awe-inspiring beauty of this ancient Inca Citadel as you traverse the stunning landscapes of Peru. Designed for convenience and comfort, this all-inclusive day trip from Cusco provides a perfect blend of exploration, education, and relaxation.
Highlights
Embark on a breathtaking journey to Machu Picchu, one of the New Seven Wonders of the World.
Explore the ancient ruins of the Inca civilization and marvel at the magnificent architecture.
Immerse yourself in the rich history and mystical atmosphere of this iconic site.
Benefit from round-trip transportation from Cusco for a convenient experience.
Knowledgeable guide providing insights into the significance of Machu Picchu.
All necessary tickets included, ensuring a hassle-free experience.
Enjoy scenic views during the train and bus rides to Machu Picchu.
Capture memorable photographs of the panoramic vistas and surrounding mountains.
Opportunity to climb Huayna Picchu or Machu Picchu Mountain for stunning views (subject to availability). Check now the availability: Huayna Picchu Entry Ticket, Machu Picchu Mountain Entry Ticket.
Full-day tour providing a comprehensive experience of Machu Picchu.
Included
Tickets
Entrance ticket for Machu Picchu citadel
Guide
English speaking, professional local guide
Tranportation
Round trip transportation from Cusco - Ollantaytambo
Pick up
Pick up from your accommodation in Cusco city
Not Included
Itinerary
Early Morning Departure: Rise and shine for an extraordinary adventure! We'll pick you up from your hotel in Cusco before dawn, ensuring you're ready to embark on an unforgettable journey to Machu Picchu. Departure time is typically around 03:00 am, but if you prefer a later start, just let us know, and we'll make the necessary arrangements.
Scenic Drive to Ollantaytambo: As the world begins to awaken, we'll embark on a picturesque drive to the charming village of Ollantaytambo in the Sacred Valley. The journey takes approximately 1.5 hours, providing ample time to revel in the breathtaking landscapes and witness the sun casting its golden rays over the Andean mountains.
Train Ride to Aguas Calientes: Arriving in Ollantaytambo, we'll board the luxurious train that will transport us on a captivating journey to Aguas Calientes, the gateway to Machu Picchu. Relax in comfortable seats, gaze out the window, and marvel at the magnificent scenery that unfolds before your eyes. The train journey itself is a remarkable experience, as you follow the meandering path of the Urubamba River, surrounded by lush valleys and majestic peaks.
Arrival in Aguas Calientes: We'll arrive in Aguas Calientes at approximately 06:40 am, where you'll feel the anticipation building as you catch your first glimpse of this quaint town nestled at the base of the mountains. Take a moment to soak in the atmosphere and prepare yourself for the wonders that lie ahead.
Breathtaking Bus Ride to Machu Picchu: From Aguas Calientes, we'll embark on a thrilling bus ride that winds its way up the steep mountain slopes, offering glimpses of the verdant landscape and the majestic ruins peeking through the mist. As the bus ascends, the excitement builds, knowing that you're just moments away from setting foot in one of the world's most iconic archaeological sites.
Unveiling the Secrets of Machu Picchu: Stepping through the gates of Machu Picchu, you'll be greeted by a knowledgeable local guide who will unlock the secrets and stories hidden within these ancient stone walls. Over the course of 2 hours, you'll embark on a captivating journey through time, exploring the Sun Temple, the Temple of Three Windows, the Inca's House, the Main Plaza, Wayrana, Sacred Rock, and other remarkable sites that reveal the incredible achievements of the Inca civilization. Marvel at the architectural brilliance, hear tales of the past, and gain a deeper understanding of the Inca way of life.
Time to Reflect and Explore: After the guided tour, take some personal time to reflect on the magnificence of Machu Picchu. Absorb the energy of the surroundings, find a quiet spot to sit and admire the awe-inspiring panorama, or explore the site at your leisure. Capture those perfect postcard-worthy photos that will forever remind you of this extraordinary experience.
Descending to Aguas Calientes: Bid farewell to Machu Picchu as we descend back to Aguas Calientes, where a well-deserved lunch awaits. Savor delicious Peruvian cuisine, recharge your energy, and relish in the memories created thus far.
Homeward Journey: After lunch, we'll board the train at around 02:55 pm for the return trip to Ollantaytambo. As you gaze out the window, take a moment to reflect on the incredible day you've had, and let the breathtaking scenery etch itself into your memory.
Return to Cusco: Upon arrival in Ollantaytambo, a comfortable private van will be waiting to take you back to Cusco. Sit back, relax, and relive the highlights of your Machu Picchu adventure as you traverse the beautiful landscapes of the Sacred Valley. We'll drop you off at your hotel in Cusco at around 07:00 pm, marking the end of a truly unforgettable day.
Prices
Shared Tour Price: $300 USD per person (Solo travelers)
from 2 persons: $290 per person
from 4 persons: $285 per person
from 6 persons: $280 per person
How to book?
To book with us, follow these simple steps:
Select the desired quantity.
Choose your preferred date and wait for availability confirmation.
The total price will be automatically displayed. No need to worry about quantity discounts; our system handles it for you.
Add any additional items or services.
Confirm your reservation by making a deposit or paying the full amount.
Booking with us is quick and effortless!
What to bring
Original passport (You will not be let into Machu Picchu if you do not have your passport).
Valid, STUDENT CARD (if you booked as a student).
Backpack/Day Pack(the smaller, the better)
Nice shirt and pants for Machu Picchu – remember you will always treasure these photos, wear something you love.
Sun hat and sunglasses
Sunscreen.
Refillable Water Bottle.
Rain jacket/ poncho.
Some money for a passport stamp (s/1), the toilet (S/2), and for souvenirs you want to buy or for lunch at the restaurant (expensive).
A camera.
Comfortable walking shoes or trekking shoes.
Insect repellent.
Personal medications.
Small first aid kit.
Not allowed
pets
smoking
alcohol
bags
umbrella
Recommendations
Comfortable Walking Shoes: Choose sturdy, closed-toe shoes with good traction for walking and exploring the uneven terrain of Machu Picchu.
Layered Clothing: Dress in layers to adapt to changing weather conditions. Include a light jacket or sweater, as temperatures can vary throughout the day.
Moisture-Wicking Clothing: Opt for breathable and moisture-wicking fabrics to keep you comfortable during the tour. Avoid heavy cotton materials that retain moisture.
Sun Protection: Don't forget to bring a hat, sunglasses, and sunscreen to shield yourself from the sun's strong rays. Consider long sleeves or a lightweight scarf to protect your arms and neck.
Rain Gear: Be prepared for possible rain showers by bringing a waterproof or water-resistant jacket or poncho. It's also a good idea to have a small umbrella or a rain cover for your backpack.
Daypack or Small Bag: Carry a small backpack or bag to store your essentials such as water, snacks, camera, extra layers, and personal items.
Comfortable Pants or Shorts: Choose comfortable, flexible pants or shorts that allow for easy movement. Avoid wearing restrictive clothing that may limit your mobility.
Breathable Socks: Wear moisture-wicking socks that provide comfort and prevent blisters during your walk around Machu Picchu.
Insect Repellent: To ward off pesky insects, apply insect repellent to exposed skin, especially if you plan to explore the surrounding areas.
Extra Essentials: Bring a refillable water bottle, a camera or smartphone for capturing memorable moments, and any necessary medications or personal items you may need throughout the day.
More info
Things to Know
Time Limit: The new rules state that you can only stay in the Machu Picchu area for 2 hours, but it's challenging to enforce this rule without constant questioning by guards.
Passport Requirement: Bring your passport as it is necessary for entering the site.
Entry Ticket: Standard tickets allow a single entry, so once you exit, you cannot re-enter, even if you haven't spent the full 2 hours. Guided tours typically last 2 to 3 hours.
Machu Picchu + Machu Picchu Mountain: If you have a ticket for both Machu Picchu and Machu Picchu Mountain, it's recommended to hike the mountain first and then proceed with the guided tour.
Safety Caution: Avoid taking selfie-and-jumping pictures, as they contribute to accidents in the mountainous areas.
Mountain Departure Times: Rangers ask visitors to leave Huayna Picchu Mountain at 12:30 pm and Machu Picchu Mountain at 12 pm.
Footwear: Wear comfortable training or lightweight walking shoes for the best experience.
Insect Repellent: Strong insect repellent is highly recommended.
Passport Stamp: Machu Picchu offers a unique passport stamp for those interested.
Bathroom Facilities: There are no bathrooms inside Machu Picchu, so use the restroom located in front of the entrance before entering. The cost is two soles.
Weather Mistake: Once you start the tour, you cannot return to the viewing platform or change the trail due to weather conditions. Guards strictly monitor the circuit.
Food and Water: While eating inside the site is prohibited, you can bring a small snack but be discreet and avoid littering. Carry your water in reusable flasks to support the reduction of single-use plastic bottles.
Prohibited Items: Drones, hiking poles, tripods, selfie sticks, and professional cameras are not allowed. Only smaller backpacks are permitted; larger backpacks should be left at your hotel in Aguas Calientes.
Strikes: Strikes and roadblocks may occur and disrupt tours. In such cases, alternative arrangements will be made, potentially involving a longer hike and a modified route back to Cusco.
Machu Picchu MP and Xplore Cusco wants to ensure your visit is enjoyable, safe, and respectful of the site's rules and regulations. By following these guidelines, you'll have a memorable experience at this remarkable archaeological wonder.
FAQs
What is the best time to take the Machu Picchu one day Tour?
The tour typically departs early in the morning, around 03:00 am. However, if you prefer a different departure time, we can accommodate your request. Just let us know your preferred time.
How long does the tour last?
The tour duration is approximately 1 day. You will depart from Cusco early in the morning and return to your hotel in Cusco around 07:00 pm.
Do I need a passport to visit Machu Picchu?
Yes, you must bring your passport with you as it is required for entry to the site. Make sure to carry it with you throughout the tour.
Can I stay in Machu Picchu for more than 2 hours?
The new rules specify a 2-hour time limit for visitors at Machu Picchu. While enforcement is challenging, it is recommended to adhere to this guideline to ensure a smooth experience for all visitors.
Are there restroom facilities in Machu Picchu?
No, there are no restroom facilities within Machu Picchu itself. However, there is a restroom available right in front of the entrance, and the cost is two soles. It is recommended to use the restroom before entering the site.
Can I bring food and water with me to Machu Picchu?
While eating inside Machu Picchu is prohibited, you can bring a small snack for personal consumption. It is important to be discreet and avoid littering. Additionally, it is recommended to bring your own water in reusable flasks or canteens, as single-use plastic bottles are discouraged.
What should I wear for the tour?
It is recommended to wear comfortable walking shoes, layered clothing suitable for changing weather conditions, and moisture-wicking materials. Don't forget to bring sun protection such as a hat and sunscreen. A detailed packing list and clothing suggestions are provided in the tour information.
Are there any prohibited items at Machu Picchu?
Yes, several items are not allowed, including drones, hiking poles, tripods, selfie sticks, and professional cameras. Only smaller backpacks are permitted inside the site.
What happens if there is a strike or roadblock during the tour?
Strikes and roadblocks can occur, potentially affecting the tour schedule. In such cases, alternative arrangements will be made to ensure you have a fulfilling experience. These arrangements may involve changes in transportation and hiking routes.
Is there a possibility to extend my stay in Aguas Calientes?
Yes, if you would like to spend more time in Aguas Calientes, please inform us in advance. We can assist in making the necessary arrangements to accommodate your request.
Is it possible to hike Huayna Picchu or Machu Picchu Mountain?
Yes, it is possible to hike Huayna Picchu, but it requires a separate ticket and has limited availability. If you are interested in hiking Huayna Picchu, please let us know in advance so we can assist you in securing the necessary permits.
What circuits does this tour follow?
The tour follow the circuit 2, so you will visit with our guide the upper and lower part of Machu Picchu. This is circuit is recommended because you will visit the whole Inca City.
Can I book the Machu Picchu By Train tour with my expired passport?
No, a valid passport is required for booking the Machu Picchu By Train tour. The passport must be valid on the date of travel and match the information provided during the booking process.
May I change the departure date after the permits have been purchased?
Yes, it is possible to change the departure date after the permits have been purchased, but a change fee of 25% will apply. Changes are subject to availability, and we recommend notifying us as soon as possible to explore the options and make the necessary arrangements.