Inca Bridge Entry Ticket (Circuit 1 or 2)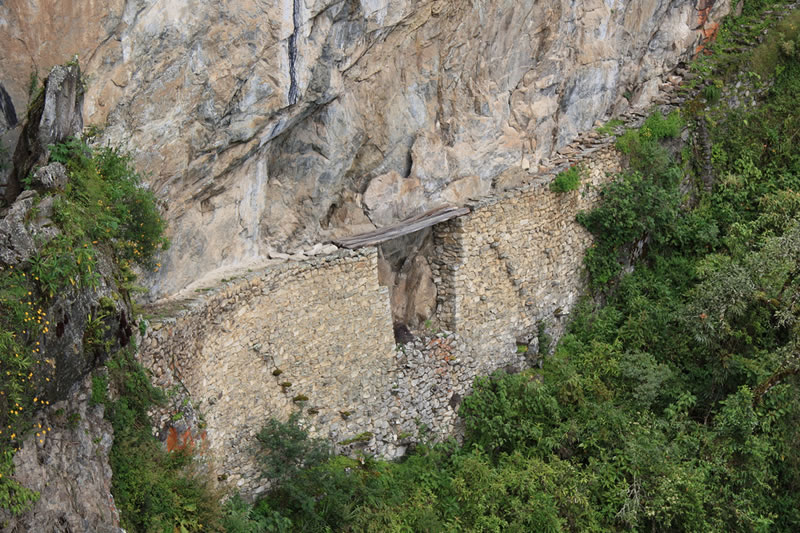 Overview
Uncover the secrets of the Inca Bridge with an entry ticket to this ancient marvel. Traverse the trail to witness an incredible feat of Inca engineering. Marvel at the ingenuity of the suspended bridge and soak in the surrounding natural beauty. Reserve your spot now and embark on an intriguing journey through history!
Note: We offer official tickets for Machu Picchu, and we charge a small commission for this. Rest assured that you are buying genuine tickets. Book now for an enjoyable and hassle-free experience.
Highlights
Get an up-close view of the impressive Inca Bridge, an ancient engineering marvel suspended above the Urubamba River.
Inclusions
Circuit 1 or 2: This ticket provides access to the Inca Bridge circuit.
Inca Bridge Viewing: This ticket allows visitors to witness and appreciate the Inca Bridge from a designated viewing point.
Exclusions
Additional Circuits: Entry to other circuits or sites, such as Machu Picchu or Huayna Picchu, is not included in this ticket. Separate tickets are required for those attractions.
Bridge Crossing: Unfortunately, crossing the Inca Bridge itself is not permitted for safety reasons.
Need to know
Passport Requirement: Visitors must bring their passport for identification and entry purposes.
Prohibited Items: Food, alcoholic beverages, and professional camera equipment are prohibited within Huchuy Picchu. Please respect these guidelines to preserve the site and ensure the safety of all visitors.
Safety Precautions: For safety reasons, crossing the Inca Bridge itself is prohibited. Please adhere to the guidelines and barriers in place.
Cancellation Policy
These tickets can't be cancelled or rescheduled.
Recommendations
Carrying backpacks, bags, or purses larger than 40x35x20 cm (16x14x8 inches).
Bringing food or kitchenware into the site.
Possessing or being under the influence of any illegal substances.
Bringing alcohol or being under the influence of alcohol.
Carrying umbrellas, walking sticks, chairs, tripods, selfie sticks, or other photography/film accessories for stabilization.
Bringing animals, except for guide dogs.
Feeding domestic or wild animals.
Carrying aerosol cans.
Defacing, altering, or leaving graffiti.
Bringing musical instruments, megaphones, or speakers.
Making loud or disturbing noises (screaming, whistling, clapping, singing, etc.).
Using virtual apps in narrow paths or outside designated explanation areas.
Wearing heels or hard-sole shoes.
Bringing baby strollers.
Carrying knives or weapons of any kind.
Bringing banners, posters, or objects for advertising purposes, and filming or photographing for advertising purposes.
Causing turmoil, undressing, lying down, running, or jumping.
Climbing or leaning on walls and structures, touching, extracting, or moving rocks and stonework.
Disturbing, collecting, or removing flora or fauna.
Engaging in activities that disrespect the sacredness of the monument, including fashion shows, dances, obscene acts, and activities that damage the monument, its natural environment, or facilities.
Smoking, vaping, or starting fires of any kind.
Littering.
Straying from established circuits/routes.
Selling or trading goods inside the monument and surrounding areas until Puente Ruinas.
Flying over with paragliders, drones, or any other type of aircraft.