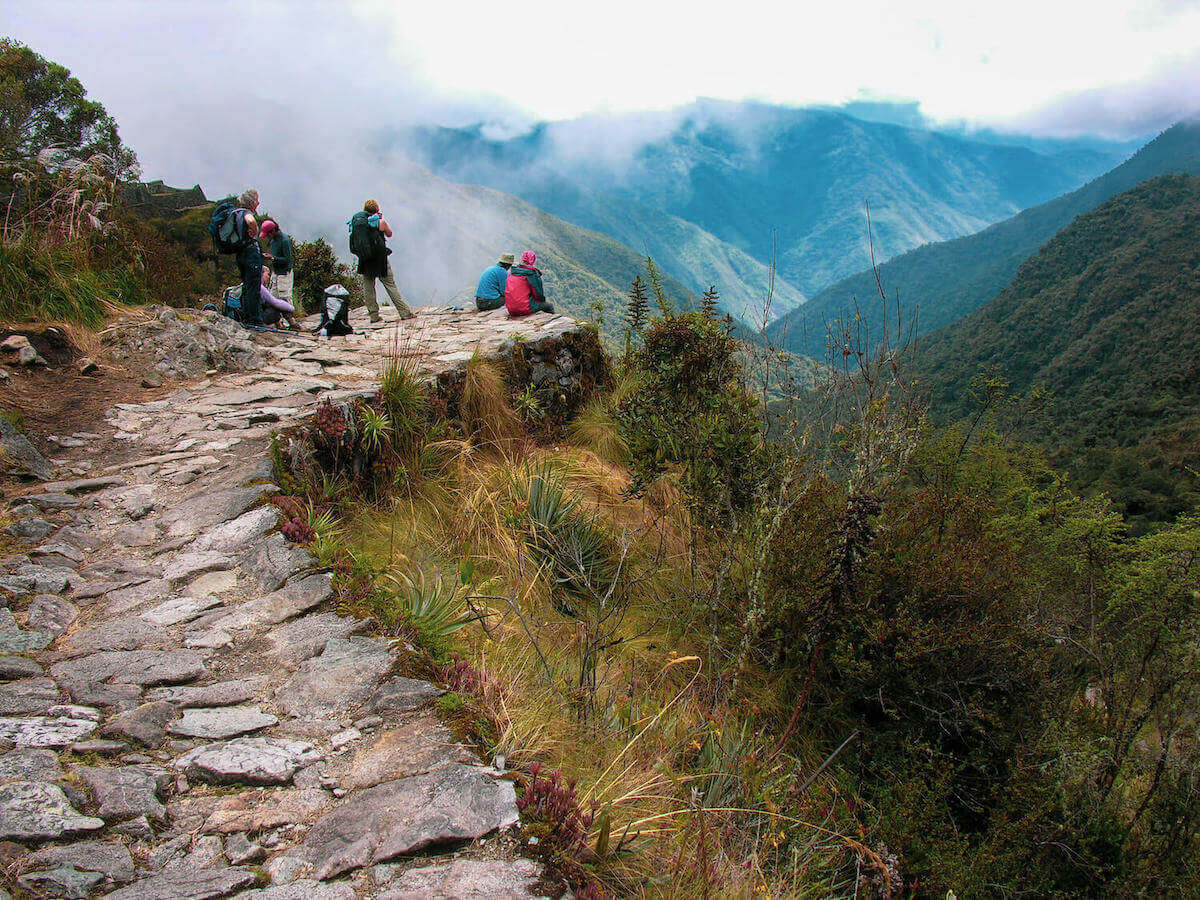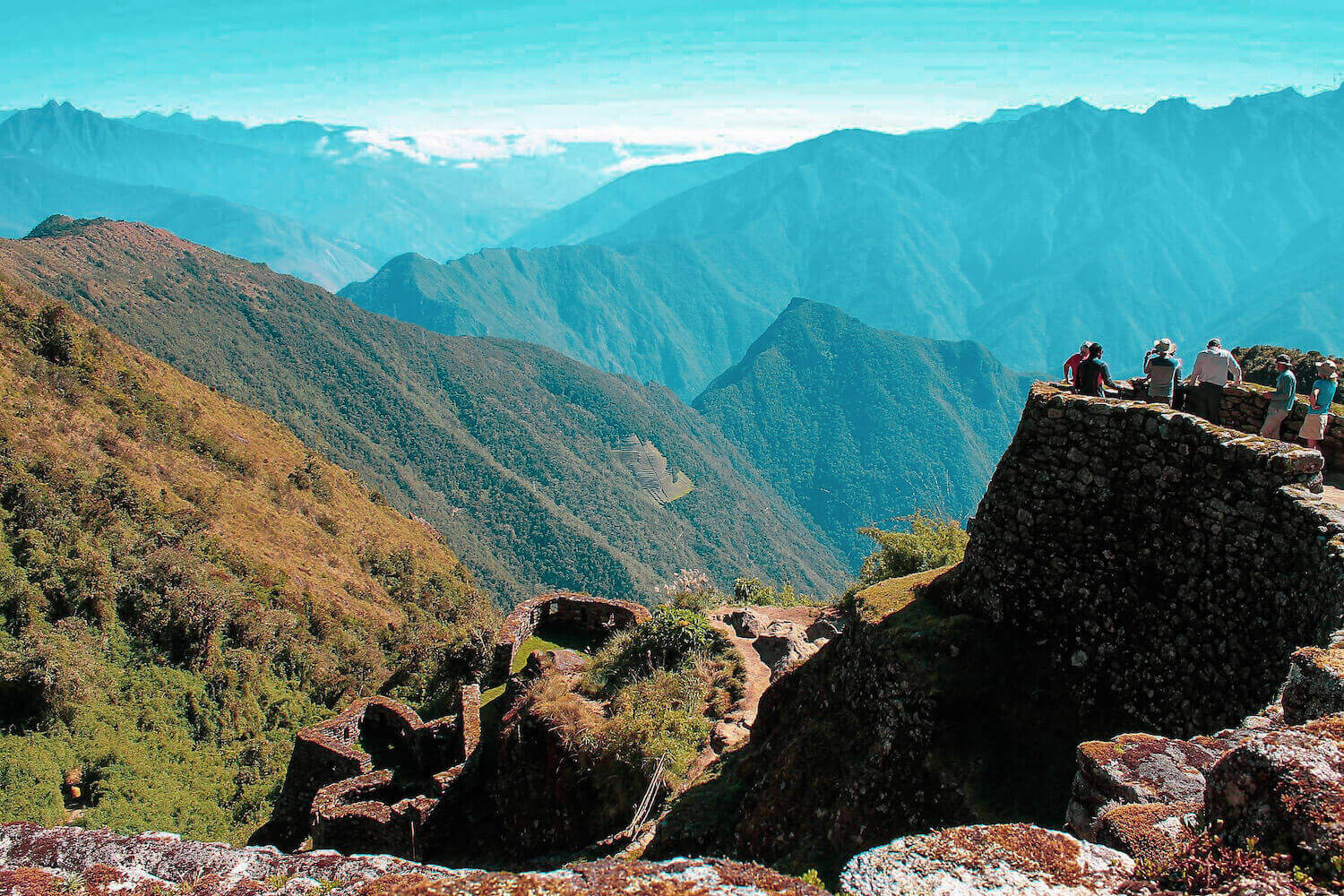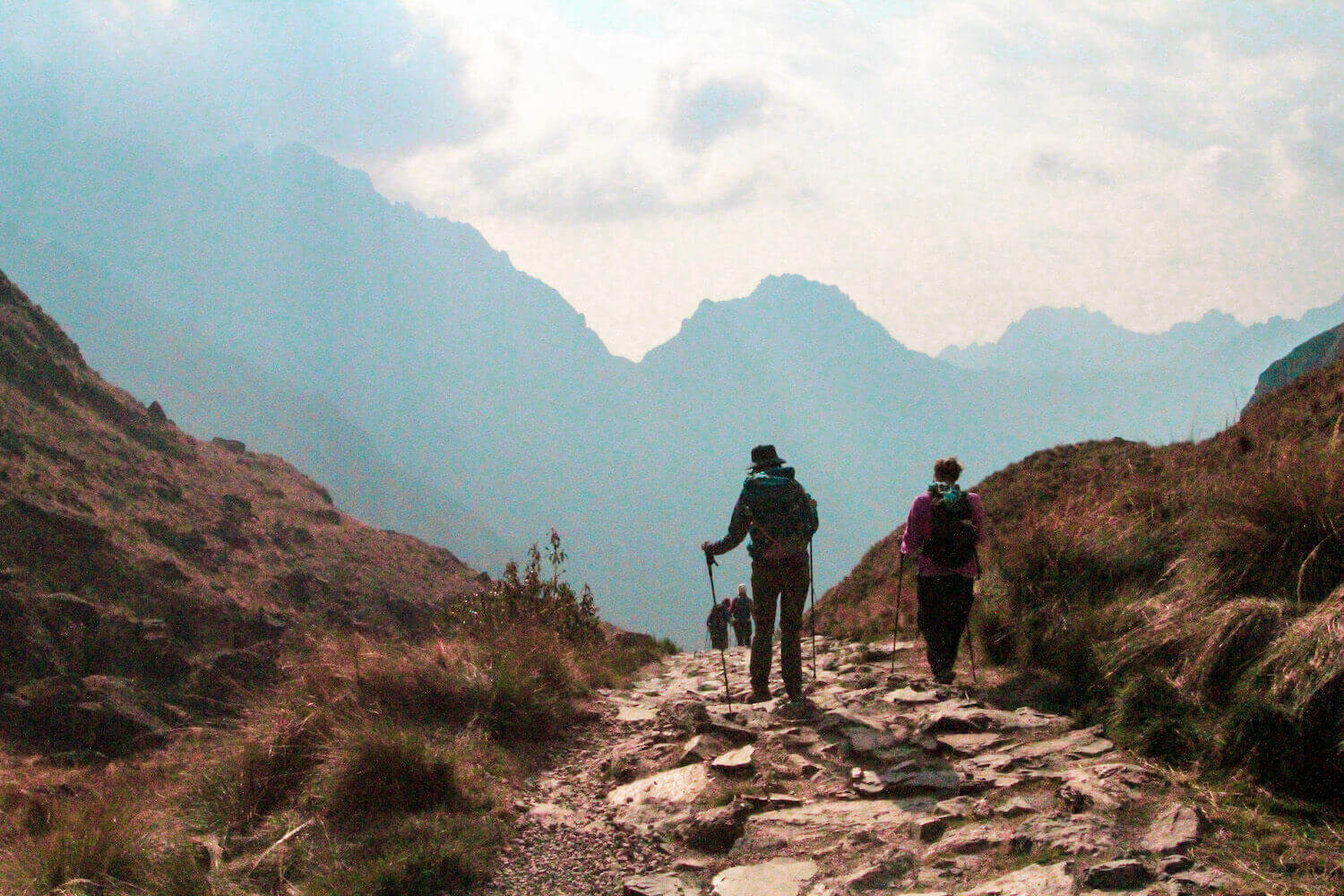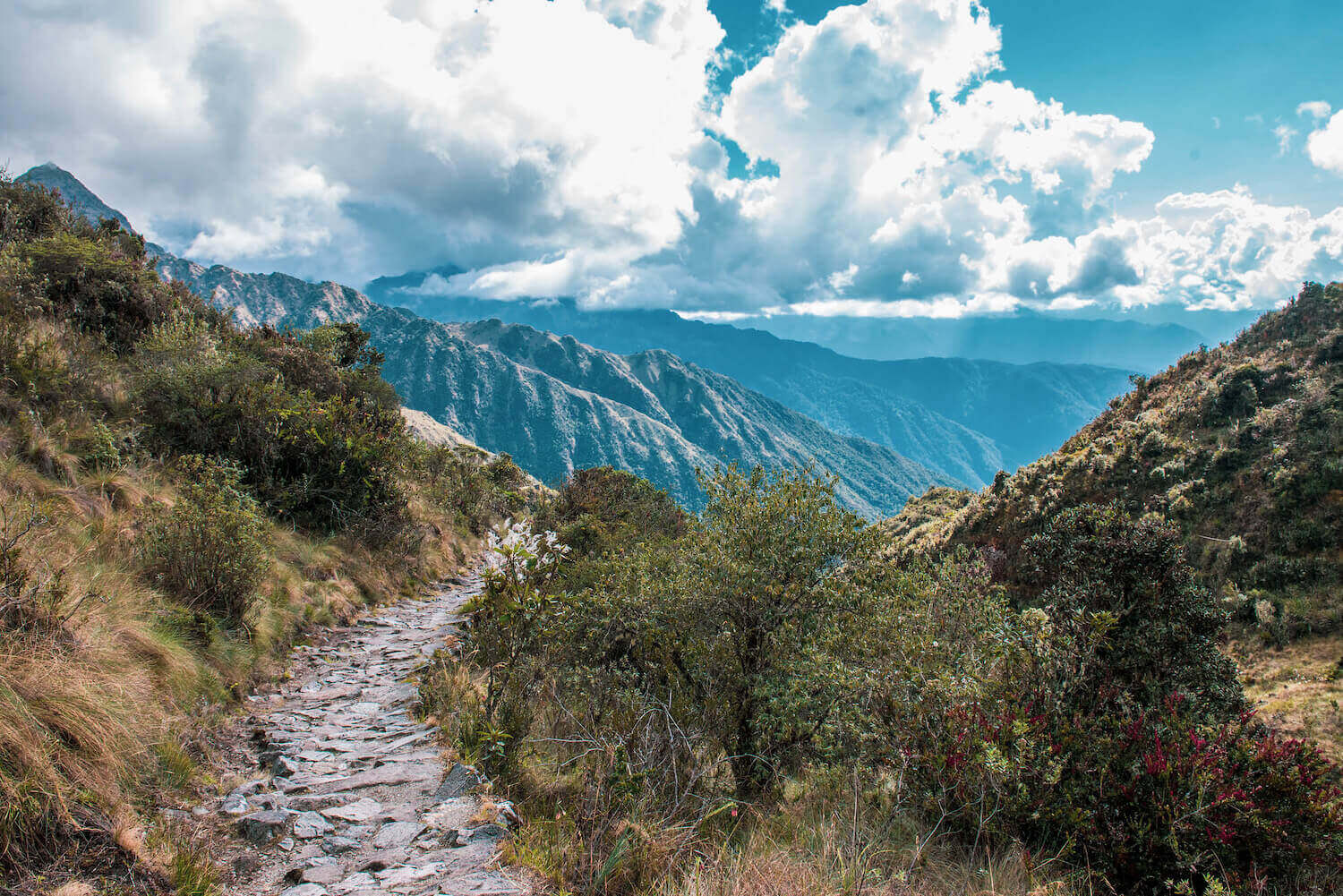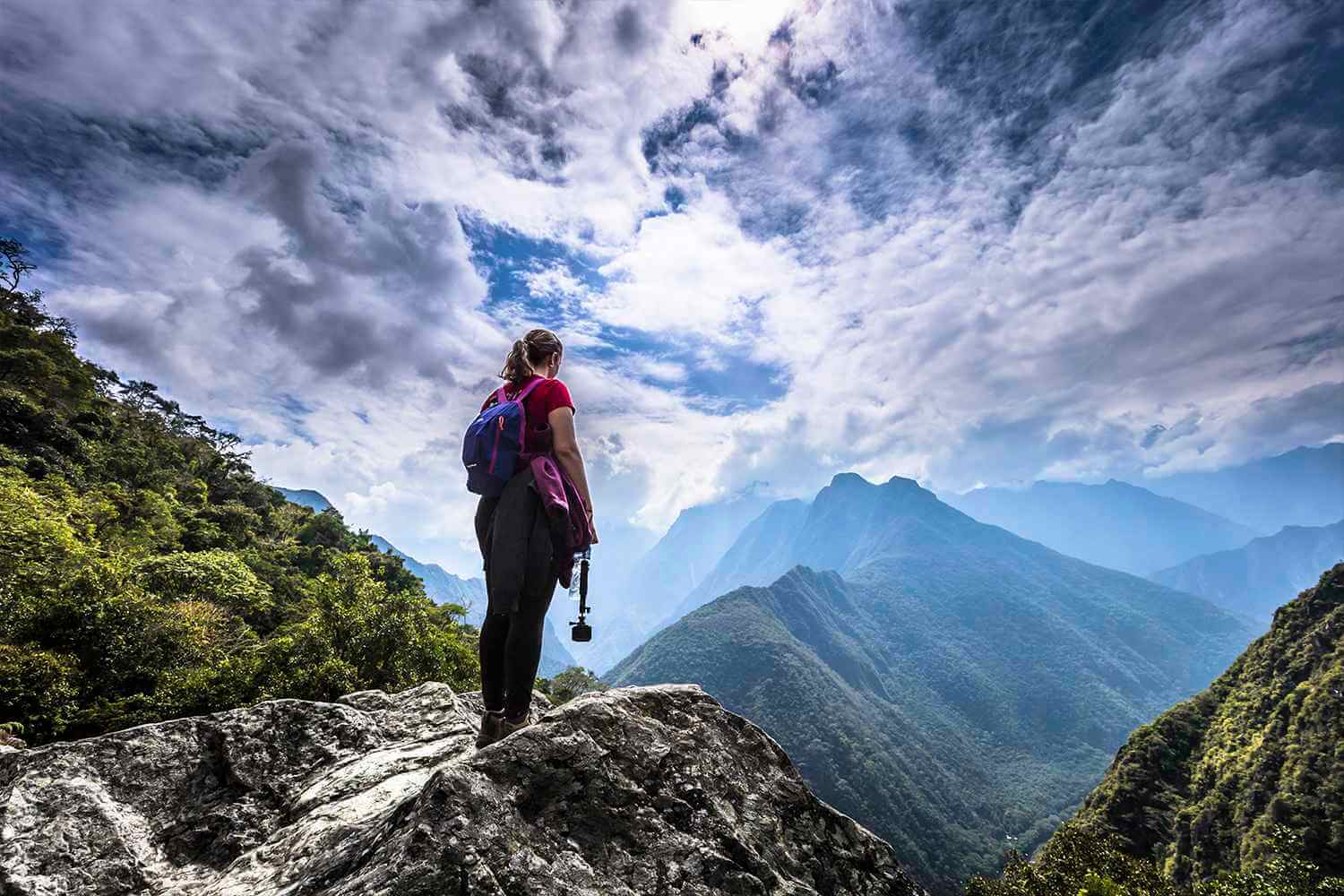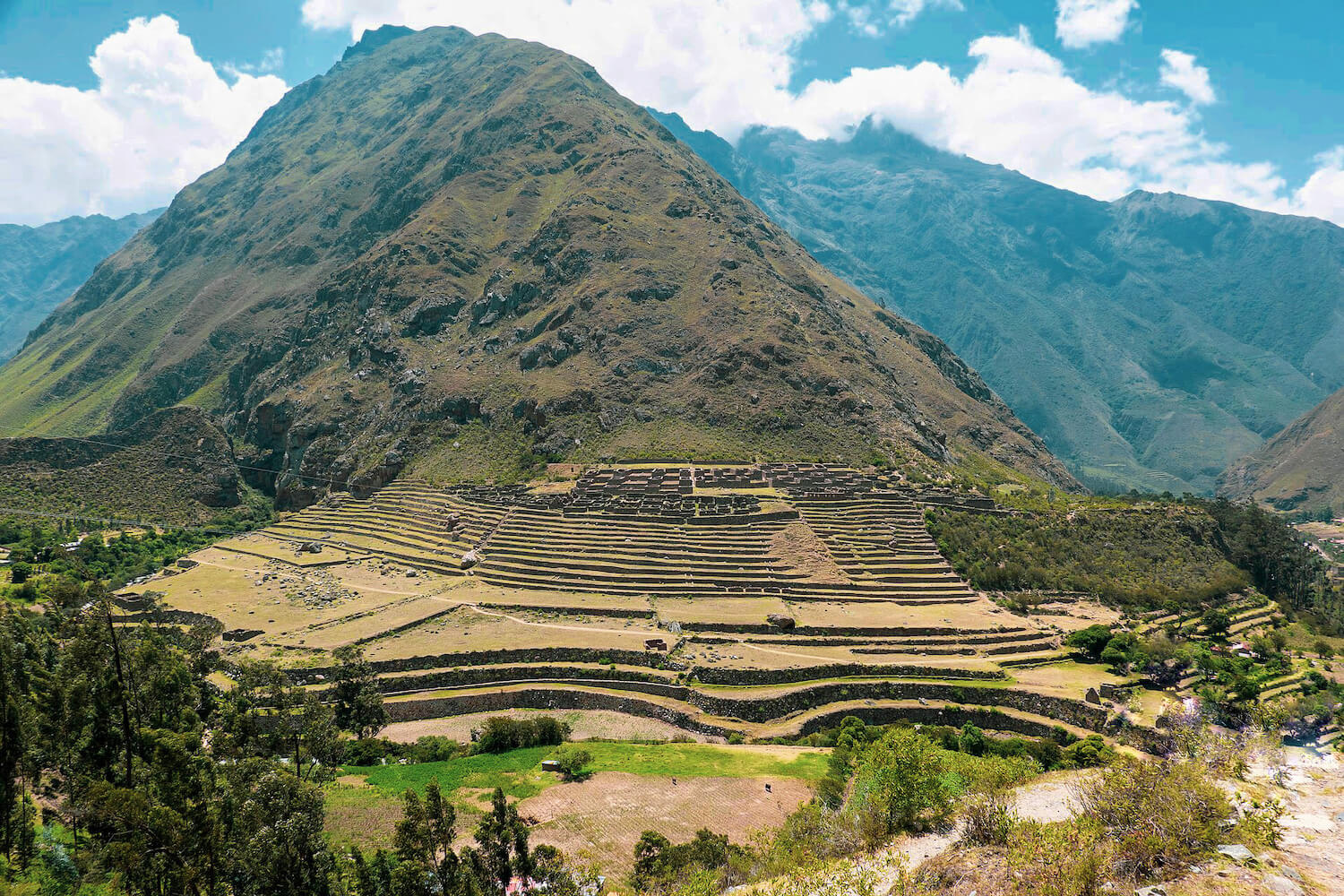 Classic Inca Trail 4 Days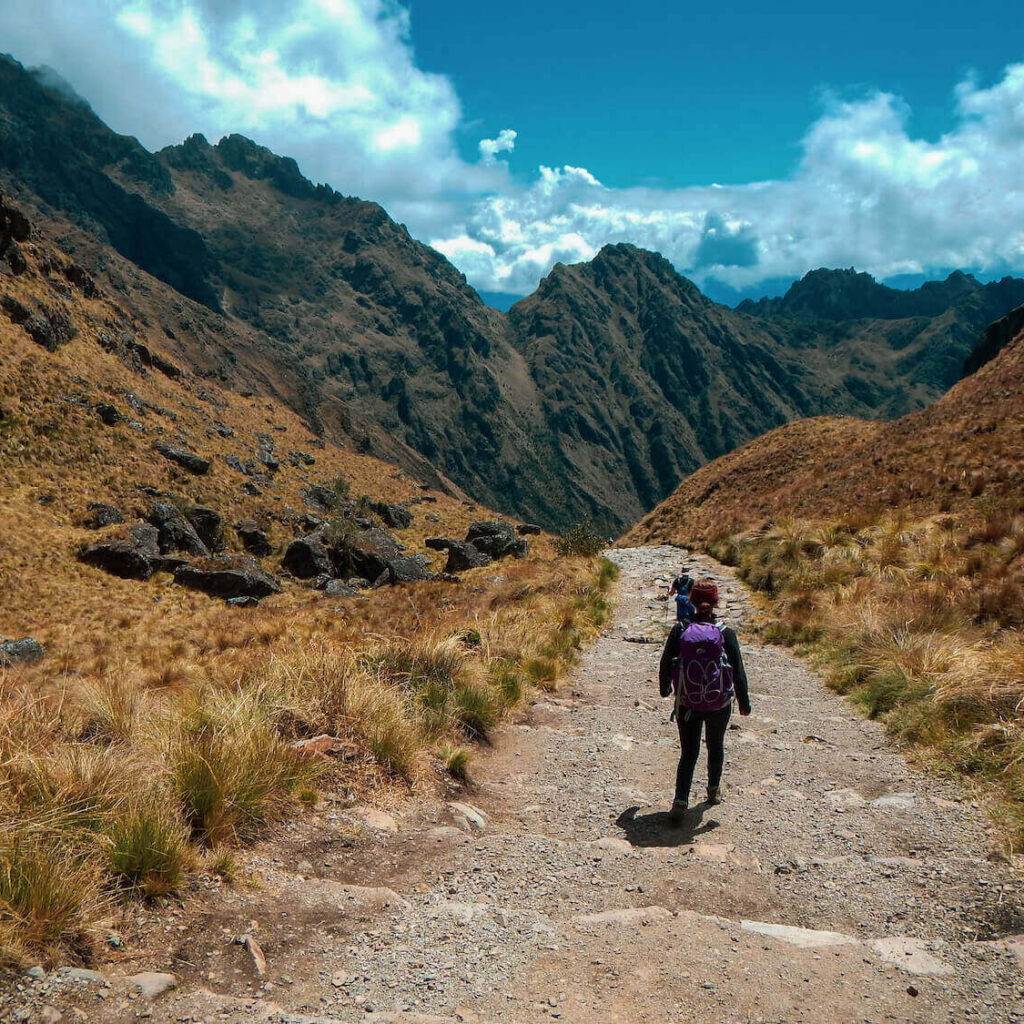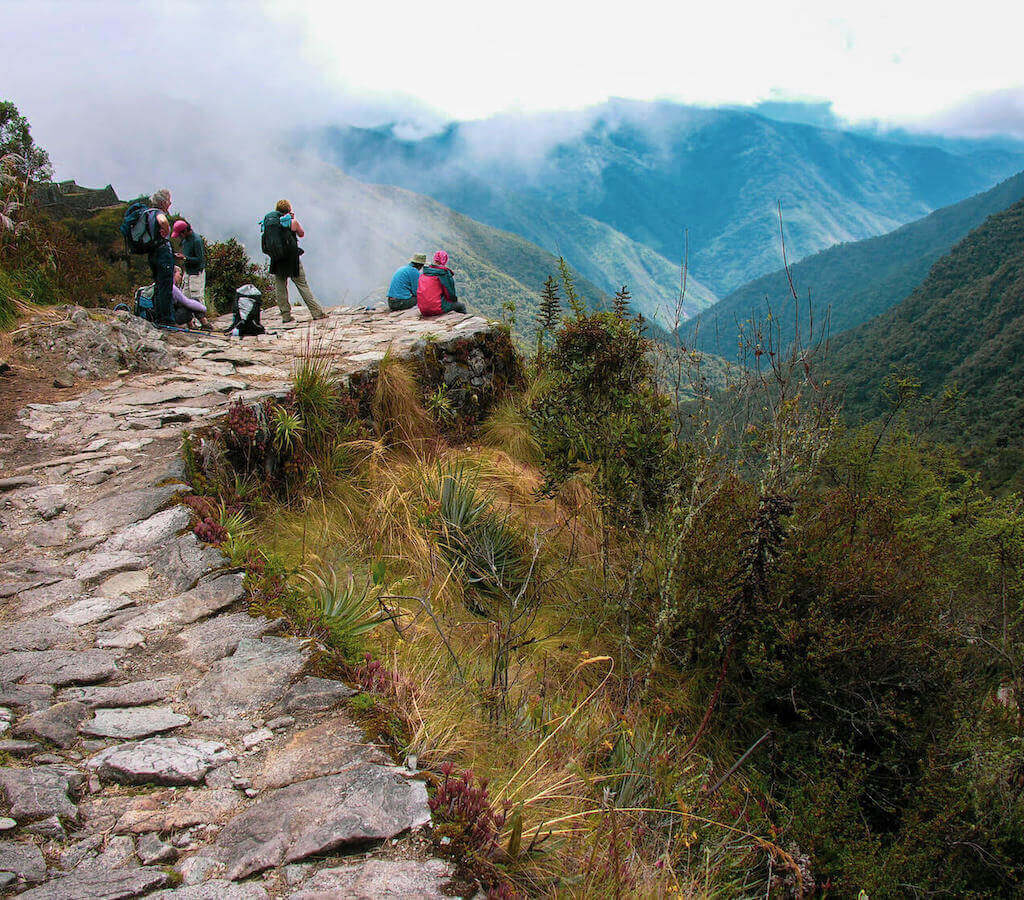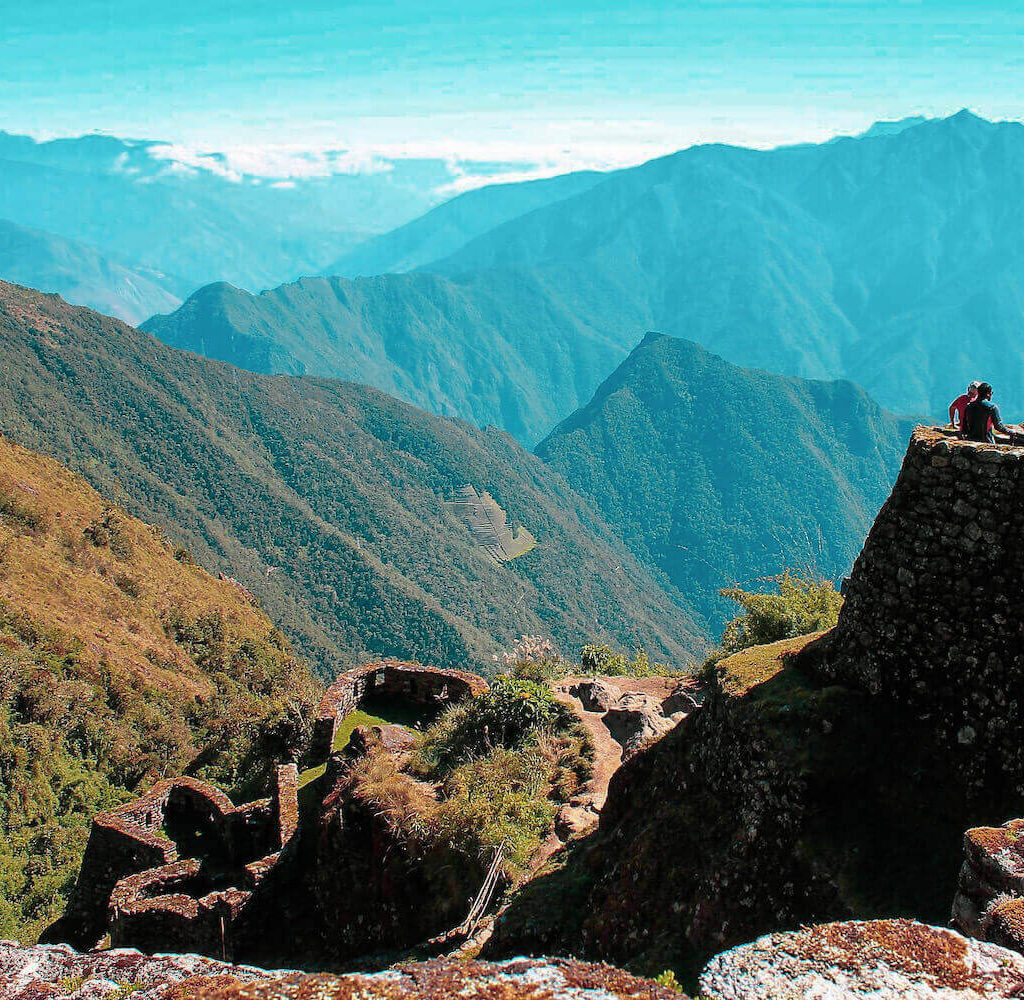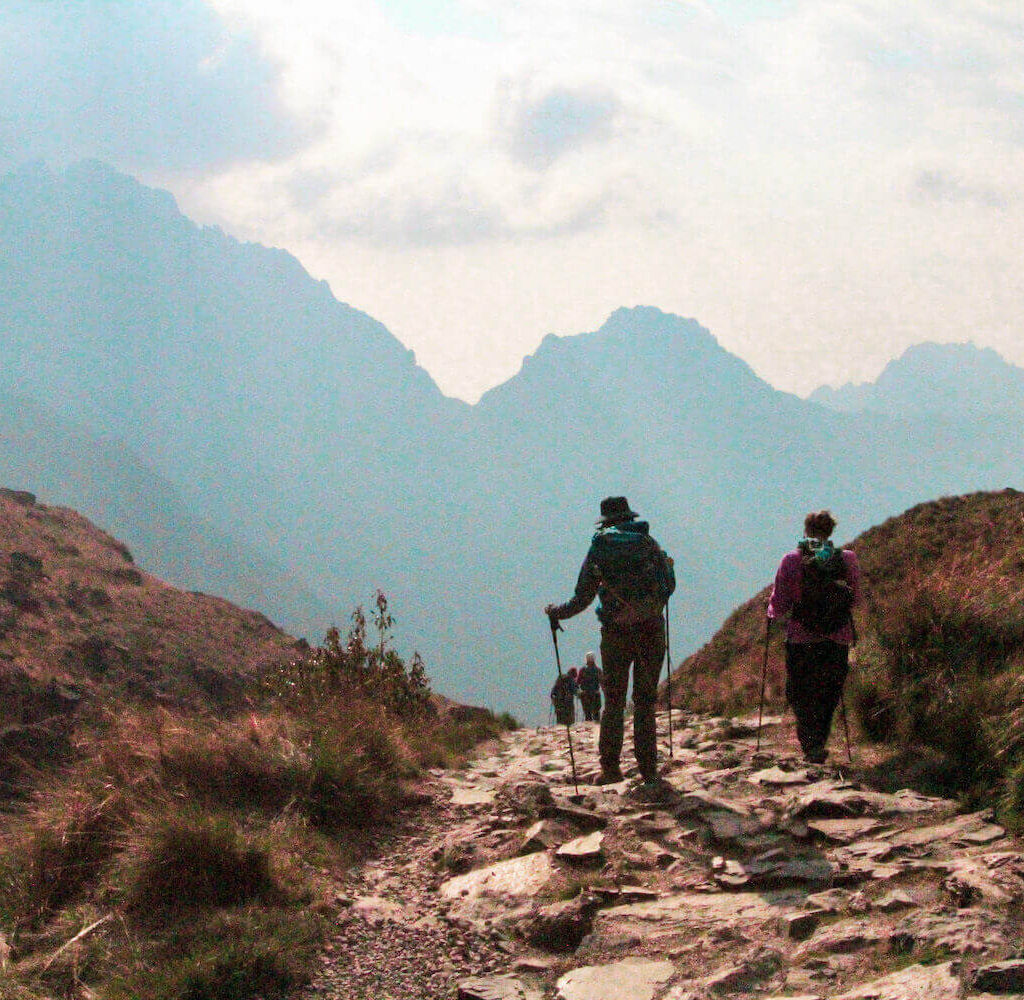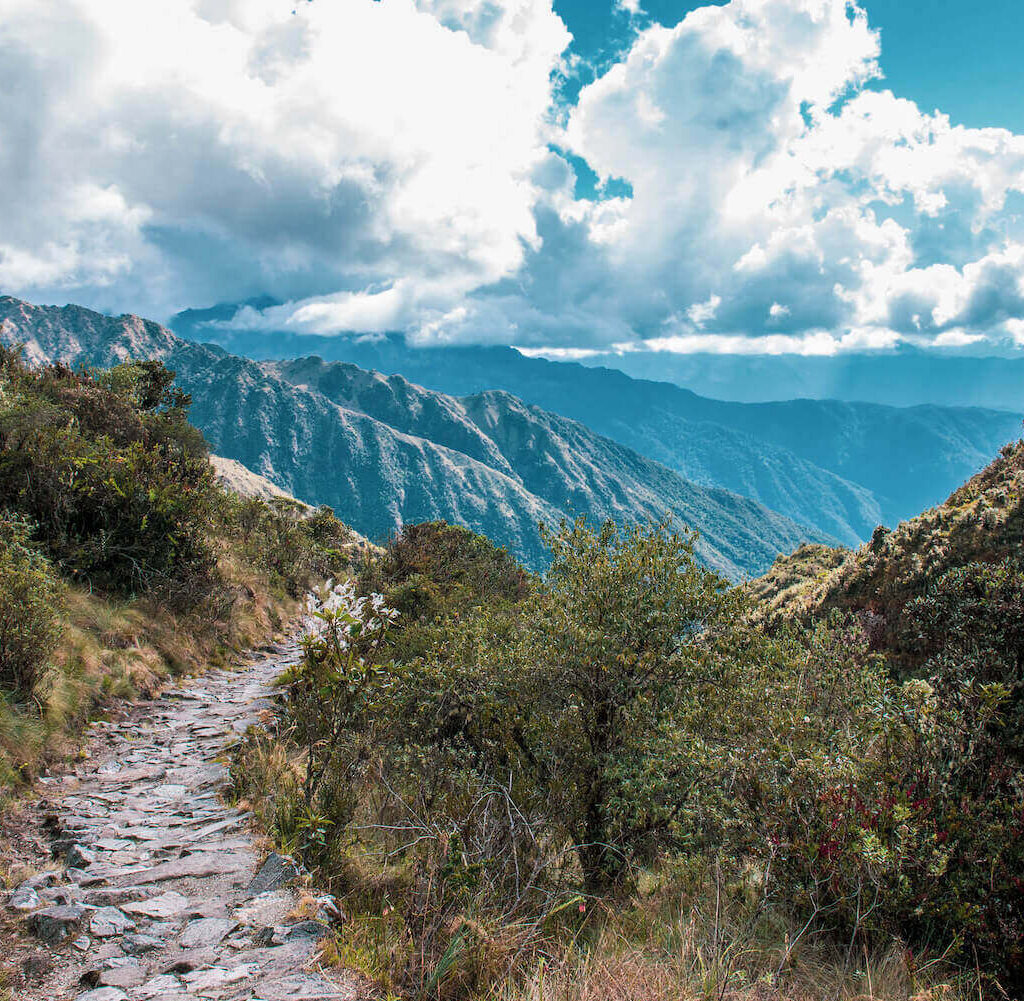 Overview
Embark on an unforgettable journey with Machu Picchu MP and Xplore Cusco as we take you on the ultimate Inca Trail adventure to Machu Picchu. Our 4-day hiking tour is meticulously designed to offer you an immersive experience along the sacred Inca pathways, unveiling the rich history, awe-inspiring landscapes, and ancient ruins of the mystical Andean region.
Highlights
Authentic Inca Trail Exploration: Follow in the footsteps of the Incas as we hike along original paved pathways, the very routes that once connected the great civilization. Immerse yourself in the spiritual energy of this ancient pilgrimage.
Expert Guides and Personalized Attention: Our team of highly trained and knowledgeable tour guides will lead you through this historical journey, providing insights into the Inca culture, flora, and fauna. Expect personalized attention and informative storytelling throughout the hike.
Responsible Tourism: At Xplore Cusco, we prioritize the well-being of our porters and staff. They are equipped with all necessary gear and provided with fair wages, proper accommodation, and nutritious meals. By choosing us, you contribute to the sustainable and ethical practice of tourism.
Small Group Experience: To ensure an intimate and enjoyable adventure, we limit our group size to a maximum of 8 people. This allows for a more personalized experience and ensures that you can fully connect with the natural surroundings.
Diverse Landscapes: Marvel at the stunning diversity of landscapes as you pass through charming Quechua hamlets, lush valleys, cloud forests, and reach high mountain passes with breathtaking vistas.
Inca Archaeological Sites: Encounter ancient Inca ruins such as Patallacta, Llactapata, and Sayacmarca. Your journey will be infused with history as you explore these enigmatic sites along the trail.
Challenging Yet Rewarding: The hike is physically demanding, but conquering the Dead Woman's Pass (Warmihuañusca) at 4,200 meters (13,827 feet) will fill you with an incredible sense of accomplishment.
Sun Gate and Machu Picchu: Reach the iconic Sun Gate, from where you will witness the first breathtaking view of Machu Picchu at sunrise. Explore the awe-inspiring citadel with a knowledgeable guide, delving into its mysteries and ancient significance.
Memorable Camping Experience: Each night, camp under the stars in serene locations, surrounded by nature's tranquility. Our professional chef will serve you delicious, energy-boosting meals, providing a perfect balance of sustenance and taste.
Included
Tickets
Inca Trail permits and Machupicchu Tickets
Train Tickets
Vistadome train ticket from Machu Picchu to Ollantaytambo
Guide
English speaking, professional local guide
Tranportation
Private tourist transport Cusco - Km 82
Pick up
Pick up from your accommodation in Cusco city
Accommodation
Camping equipment (tent, sleeping bag, sleeping mat)
More
A personal porter to carry your 7 kg of your personal belongings , Foam mattresses. , Professional chef , Kitchen equipment. , Dining tent with chairs and tables. , Portable environmental biodegradable toilet (The Pett). , Meal service at the campsites (4 breakfasts, 3 lunches, 3 dinners, 3 snacks). With options for vegetarians, gluten-free, lactose Intolerance, and any food allergy. , 4 season Tents for two people (tent with capacity for 3 people used as doubles - Kayla Doite). , Porter service. As detailed in the table authorized by the Ministry of Culture. (To carry our camping equipment and food) we never overload our porters and they have the proper equipment. , Emergency oxygen bottle and first aid kit. , Pre-departure Inca Trail briefing. , Wake-up tea. Hot herbal tea is brought to your tent, each morning before breakfast. , A duffle bag, where you put your 7 kg / 14 pounds of personal items per person (personal cares, personal items, and sleeping bag are within this 7 kg / 14 pounds). , We provide hot water bins each day to help our clients clean and feel good at night. , Rain Poncho to cover you from the rain. , Boiled water to fill in your water bottles or Camelback (your chef will provide clean water after each meal) , Day pack covers to keep you dry your belongings.
Not Included
Meals not in the itinerary
Extra hike to Huayna Picchu or Montaña
Entrance to the hot springs in Aguas Calientes town (US$5)
Itinerary
Day 1: Cusco - Piskacucho - Wayllabamba
Depart from Cusco early in the morning at 5:00 am, and embark on a scenic drive to Ollantaytambo village.
Enjoy a brief stop to purchase any last-minute gear and personal necessities for the trek.
Savor a delicious breakfast (included) in Ollantaytambo before proceeding to Piskacucho (Km 82), the official starting point of the Inca Trail.
After passing the checkpoint and crossing the Urubamba River, begin your 4-day trek through picturesque Quechua hamlets and lush landscapes.
Pause at Miskay for a well-deserved lunch and optional siesta.
Continue the hike to the magnificent archaeological site of Patallacta or Llactapata, where your guide will share historical insights.
Trek for an additional two hours to reach Wayllabamba, your first camping spot nestled at an altitude of 2,900m / 9,514ft.
Details:
Distance: 13 km / 8.078 miles
Hiking time: 6 – 7 hours
Overnight camping at Wayllabamba.
Day 2: Wayllabamba - Warmiwañusca - Pacaymayo
Rise early and enjoy a nourishing breakfast to fuel your day's challenging ascent.
Begin your journey to conquer Warmiwañusca (Dead Woman's Pass) at an impressive altitude of 4,200m / 13,827ft, the highest point of the entire trek.
Along the way, witness the breathtaking ecological zones and diverse microclimates that make the Inca Trail so extraordinary.
Revel in the reward of reaching the summit, surrounded by snow-capped mountains and Andean landscapes.
Descend to Pacaymayo Campground (3,600m / 11,800ft), where a delicious lunch awaits.
Take some leisure time to rest and recharge for the next day's adventure.
Details:
Distance: 11 km / 6.83 miles
Hiking time: 7 – 8 hours
Overnight camping at Pacaymayo.
Day 3: Pacaymayo - Chaquicocha - Wiñaywayna
After a hearty breakfast, embark on the third day of your Inca Trail expedition.
Trek through the remarkable Runcuracay archaeological site and ascend El Paso (pass) Runcuracay at 3,850m (the second highest pass of the trail) for approximately one hour.
Continue along the ancient Inca path, passing the fascinating Sayacmarca Inca site.
Journey through a tunnel and witness the foundations of the path carved into the mountainside.
Relish a well-earned lunch at Phuyupatamarca before descending to the Wiñaywayna campsite (2,560m / 8,700ft), your last overnight stop on the trail.
In the evening, partake in a special farewell ceremony to express gratitude to our dedicated team of Inca Trail porters and cooks.
Details:
Distance: 16 km / 9.94 miles
Hiking time: 9 – 10 hours
Overnight camping at Wiñaywayna.
Day 4: Wiñaywayna - Machu Picchu - Cusco
Rise early to witness the sunrise as you head towards the final leg of your journey.
Reach the Inti Punku (Sun Gate) and experience the breathtaking view of Machu Picchu citadel emerging in the morning light.
Descend to Machu Picchu and register at the entrance before embarking on a guided tour of the ancient Inca city.
Explore the less-frequented sections of the citadel at your own pace, soaking in the mystique of this World Wonder.
Enjoy lunch in Aguas Calientes before taking the train to Ollantaytambo and a bus back to Cusco, arriving in the evening.
Details:
Distance: 5 km / 3.12 miles
Hiking time: 2 – 3 hours
Prices
Shared Tour Price: $730USD per person (Solo travelers)
from 2 persons: $715 per person
from 4 persons: $705 per person
from 6 persons: $695 per person
How to book?
To book with us, follow these simple steps:
Select the desired quantity.
Choose your preferred date and wait for availability confirmation.
The total price will be automatically displayed. No need to worry about quantity discounts; our system handles it for you.
Add any additional items or services.
Confirm your reservation by making a deposit or paying the full amount.
Booking with us is quick and effortless!
What to bring
Daypack: A small and comfortable daypack to carry essentials like water, snacks, camera, sunscreen, and rain gear.
Water Bottle: Bring a refillable water bottle to stay hydrated during the hike. There are refill stations along the Inca Trail.
Comfortable Hiking Shoes: Sturdy, broken-in hiking shoes or boots with good ankle support for the challenging terrain.
Clothing: Dress in layers for varying weather conditions. Pack lightweight, moisture-wicking clothing for daytime and warmer layers for the evenings.
Rain Gear: A waterproof jacket or poncho and rain pants to stay dry during potential rain showers.
Hat and Sunglasses: Protect yourself from the sun with a wide-brimmed hat and sunglasses.
Sunscreen and Lip Balm: High-altitude sun exposure can be intense, so bring sunscreen and lip balm with SPF protection.
Insect Repellent: Keep pesky bugs away with a good quality insect repellent.
Personal Medications: Bring any necessary medications, as well as a basic first aid kit with bandages and antiseptic.
Toiletries: Biodegradable soap, wet wipes, and toilet paper for maintaining personal hygiene during the trek.
Headlamp or Flashlight: A headlamp or flashlight is essential for navigating in the dark, especially during early morning starts.
Camera and Extra Batteries: Capture the stunning landscapes and historical sites along the way.
Personal Documents: Carry your passport, travel insurance, and any required permits or tickets.
What to wear
Moisture-Wicking Base Layers: Wear lightweight, moisture-wicking tops and bottoms to keep sweat away from your skin.
Long-Sleeve Shirts and Pants: Protect yourself from the sun and bugs with long-sleeve shirts and pants.
Insulating Layers: Bring a fleece or down jacket for cooler evenings at higher altitudes.
Warm Hat and Gloves: Keep warm during chilly mornings and evenings with a hat and gloves.
Socks: Moisture-wicking and comfortable hiking socks to prevent blisters.
Sandals or Camp Shoes: Comfortable sandals or lightweight shoes to relax in at the campsites.
Not allowed
pets
smoking
alcohol
bags
umbrella
Recommendations
Acclimatization: Spend a few days in Cusco before the trek to acclimate to the altitude and reduce the risk of altitude sickness.
Stay Hydrated: Drink plenty of water throughout the hike to stay hydrated, especially at higher altitudes.
Pack Light: Keep your backpack as light as possible to make the trek more enjoyable. Porters will carry camping gear, but you should carry your daypack with essentials.
Respect the Environment: Practice responsible tourism by following Leave No Trace principles. Dispose of waste properly and avoid damaging the delicate ecosystems.
Listen to Your Body: Pay attention to how you feel during the hike. If you experience any symptoms of altitude sickness or exhaustion, inform your guide immediately.
Cash: Bring enough cash in local currency for personal expenses and tips for your guide and porters.
Disconnect: Embrace the opportunity to disconnect from technology and immerse yourself in the natural beauty of the Andean landscape.
More info
More Information – Inca Trail 4 Days
1. Packing List for the Inca Trail
Before embarking on the Inca Trail 4-day trek, make sure you have essential items such as sturdy hiking shoes, comfortable clothing, a warm sleeping bag, rain gear, a hat, sunscreen, insect repellent, and a refillable water bottle. Additionally, pack personal medications, a camera to capture the breathtaking landscapes, and a small daypack for carrying snacks and essentials during the hike.
2. Altitude Sickness and Acclimatization
Cusco and the Inca Trail have high altitudes, which may cause altitude sickness. It is essential to spend at least two days in Cusco before the trek to acclimatize to the elevation. Stay hydrated, avoid strenuous activities, and consume coca tea or chew coca leaves to help with acclimatization.
3. Peruvian Cuisine and Special Diets
During the Inca Trail 4-day trek, you will be treated to delicious Peruvian cuisine prepared by our skilled chefs. We cater to special diets, including vegetarian, vegan, gluten-free, and others. Please inform us of any dietary restrictions or preferences at the time of booking.
4. Preparing for Various Weather Conditions
As the Inca Trail passes through diverse microclimates, you may encounter different weather conditions during the trek. Be prepared for sunshine, rain, wind, and even chilly nights. Layered clothing is key to adapting to temperature changes.
5. Tips for Responsible Trekking
We promote responsible and sustainable trekking practices on the Inca Trail. Please respect the environment, wildlife, and local communities during the hike. Avoid littering, stick to marked trails, and support eco-friendly initiatives.
6. Supporting Local Communities
Xplore Cusco is committed to supporting local communities along the Inca Trail route. We work with licensed local guides, porters, and chefs who are integral to the success of the trek. Additionally, a portion of our proceeds goes towards social projects aimed at improving the lives of the local people.
7. Health and Safety Measures
Your safety and well-being are our top priorities. Our guides are trained in first aid and are equipped with emergency communication devices. We adhere to strict health and safety guidelines to ensure a smooth and secure trekking experience.
8. Booking and Cancellation Policies
Please review our booking and cancellation policies on our website before confirming your Inca Trail 4-day trek. Keep in mind that Inca Trail permits are non-transferable and non-refundable, as they are issued by the Peruvian Ministry of Culture.
9. Responsible Trekking Certifications
Xplore Cusco is a licensed and certified Inca Trail operator, authorized by the Peruvian government. We are dedicated to ethical trekking practices and adhere to all regulations set by the Peruvian Ministry of Culture and SERNANP (National Service of Natural Protected Areas).
10. Alternative Trekking Options
If Inca Trail permits are not available for your desired date or you prefer less crowded routes, we offer alternative treks to Machu Picchu, such as the Salkantay Trek, Inca Quarry Trek, and Lares Trek. These treks also provide breathtaking views and cultural experiences.
11. Photography and Drone Policy
Capture the stunning beauty of the Inca Trail, but please be mindful of the surroundings and fellow trekkers. Drones are not allowed on the trail due to potential environmental and safety concerns. Always seek permission before taking photos of local people and their homes.
12. Environmental Protection
As part of our commitment to environmental protection, we follow the principles of "Leave No Trace." We carry out all trash and waste generated during the trek and dispose of it responsibly. Let's work together to preserve the natural beauty of the Inca Trail for future generations.
FAQs
How do I Book the Inca Trail 4-Day Trek with Xplore Cusco?
Booking your Inca Trail 4-day trek with Xplore Cusco is easy. Simply click on the BOOK NOW button on our website, choose your preferred departure date, and provide personal information for all participants. Complete the payment using your credit card or debit card to secure your spot.
What are the Inca Trail Permits and Are They Transferable?
Inca Trail permits are official authorizations issued by the Peruvian Ministry of Culture to control the number of visitors on the trail. They are not transferable or refundable, and they must match your full name, passport number, nationality, and age.
Is There an Age Limit for the Inca Trail 4-Day Hike?
There is no specific age limit for the Inca Trail, but it is recommended to be in good physical condition. We advise a minimum age of 8 years, considering the challenging terrain.
Do I Need to Bring My Original Passport on the Inca Trail?
Yes, you must bring your original passport, and it should match the passport number provided during your booking. It will be checked at the Inca Trail checkpoints and Machu Picchu entrance.
What Happens If I Need to Change My Departure Date After Permits Are Bought?
Unfortunately, Inca Trail permits are not transferable. If you need to change your start date, you will have to check availability for the new date and buy a new permit.
Can I Stay in the Sacred Valley Before the Inca Trail 4 Days?
Yes, you can stay in Urubamba or Ollantaytambo in the Sacred Valley before the trek. The pickup time from the Sacred Valley will be 1.5 hours later than from Cusco.
Is Travel Insurance Required for the Inca Trail 4-Day Hike?
While travel insurance is not mandatory, we highly recommend getting it. It can cover expenses in case of trip cancellations or medical emergencies during the trek.
What is the Schedule for the Train Ticket Back to Cusco?
Our usual return train ticket is at 2:55 pm on day 4, arriving in Cusco at 6:30 pm. This allows you to rest and even join another tour the next day.
How Much Weight Can I Carry on the Inca Trail?
There is no weight limit for personal belongings, but we recommend keeping your daypack light with essential items. Porters will carry camping gear and are limited to 20 kilograms.
What Should I Expect Regarding Weather on the Inca Trail?
The weather on the Inca Trail can be unpredictable. The dry season is from April to October, while the rainy season is from November to March. Be prepared for varying temperatures and pack appropriate rain gear.
Are There Electrical Outlets to Charge Electronic Devices on the Trail?
There are no electricity facilities at the campsites. It's advisable to bring extra portable battery packs or power banks for charging your devices.
Can I Bring Single-Use Plastic Water Bottles on the Inca Trail?
No, starting from March 2022, single-use plastic water bottles and other plastic waste are prohibited on the Inca Trail. Bring reusable water bottles to fill with boiled water provided by our team.
What Are the Tipping Guidelines for the Inca Trail Staff?
Tipping is not mandatory but greatly appreciated. You can tip porters around 50-90 soles per porter and cooks around 120-150 soles per cook. Guides can receive tips in USD or soles.
Is There an Accommodation Option for Solo Travelers?
Solo travelers will be paired to share a tent with someone of the same sex. Couples will have a tent to themselves.
What Should I Pack in My Duffle Bag for the Trek?
We provide duffle bags for the porters to carry. Pack your clothes and personal items not needed during the hike. Keep essentials like water, snacks, and rain gear in your daypack.
What Is the Physical Requirement for the Inca Trail 4 Days?
The Inca Trail is challenging, and good physical condition is recommended. The trail involves elevation changes and three passes during the trek.
Is There a Pre-Departure Briefing for the Inca Trail?
Yes, there will be a pre-departure briefing at our Cusco office one day before your trek. If you can't attend, let us know, and we will arrange an alternative time.
What Kind of Meals Can I Expect on the Inca Trail?
Our experienced chefs prepare delicious meals with local ingredients. You will have options for breakfast, lunch, dinner, and snacks.
How Many People are in a Group for the Inca Trail 4 Days?
Groups for the Inca Trail vary, with participants of different ages and trekking skills. Group sizes can range from 2 or more participants.
What Happens If There is a Strike or Roadblock During the Trek?
In case of strikes or roadblocks, we will make necessary arrangements to continue your trek as planned, with potential adjustments.