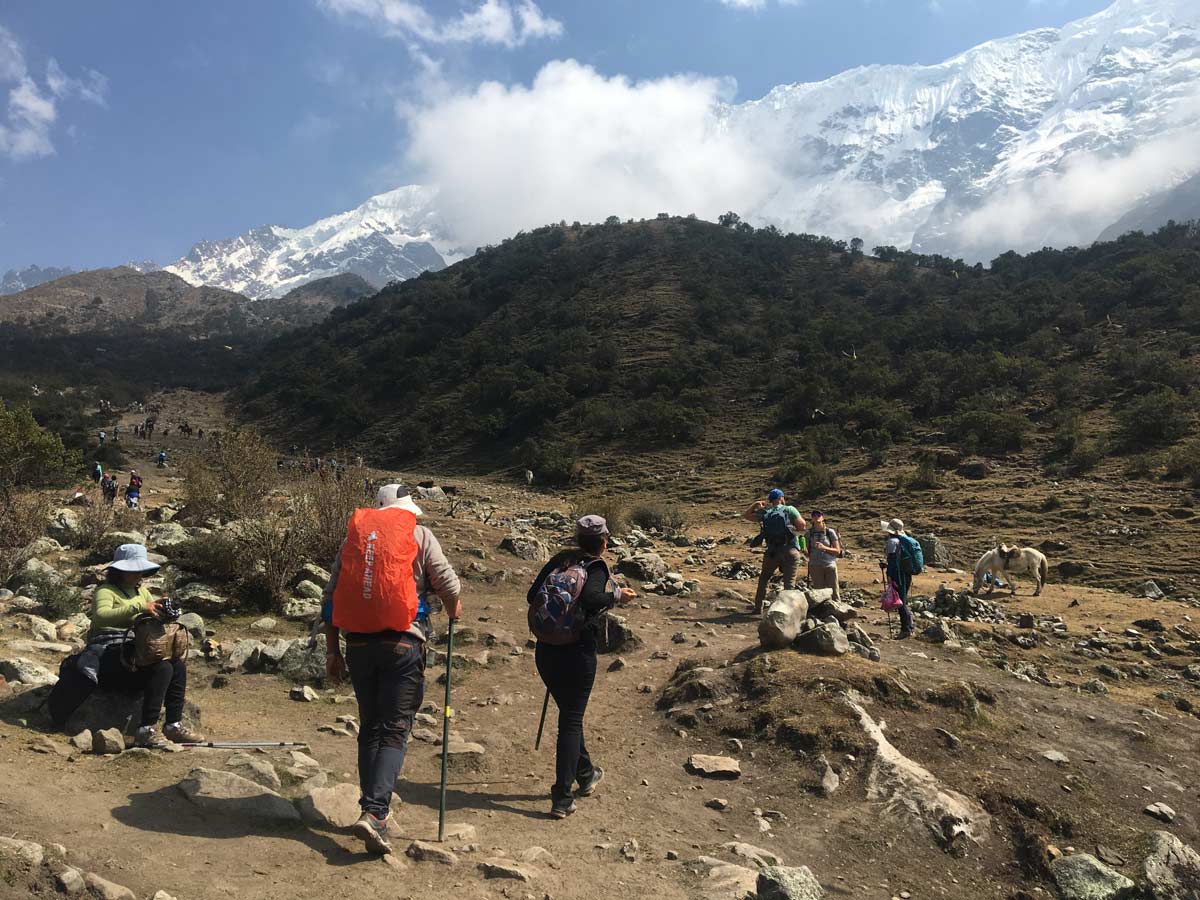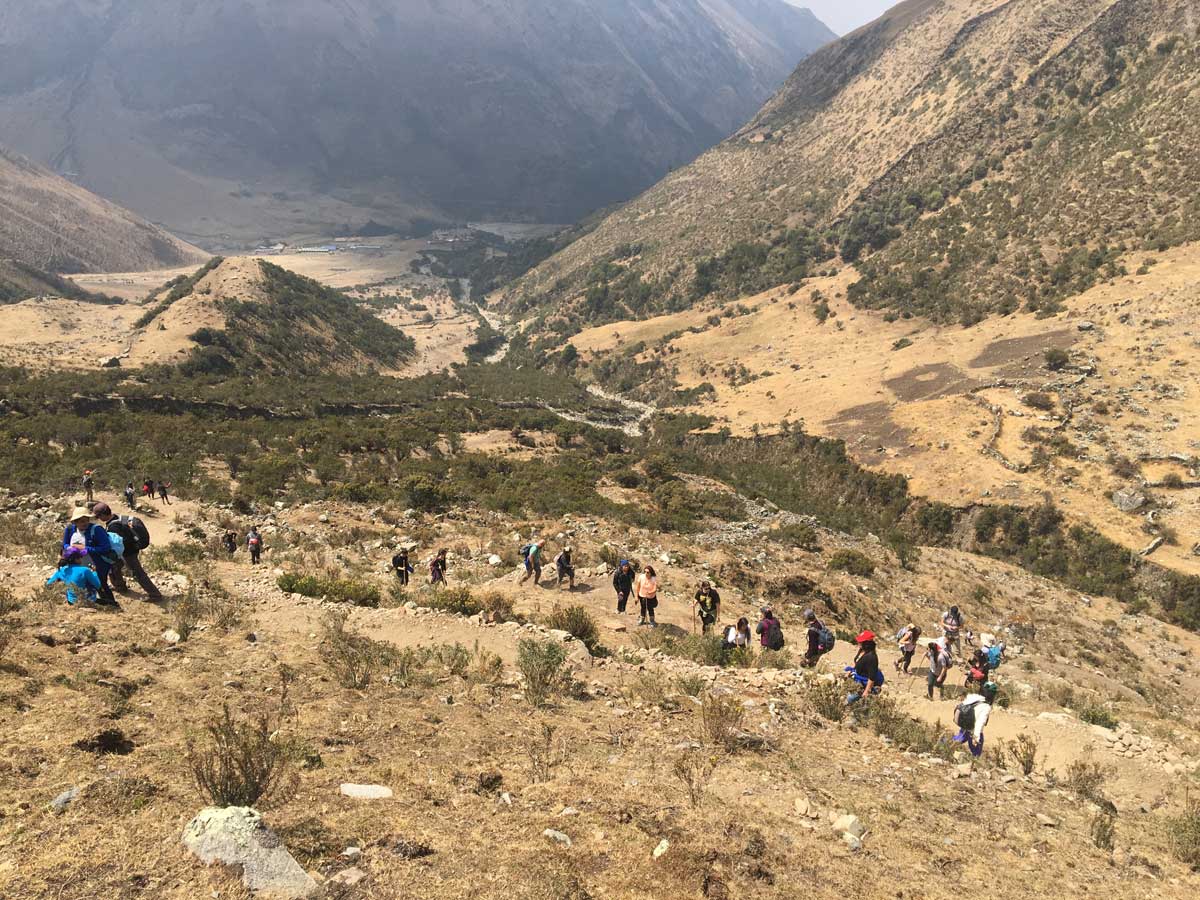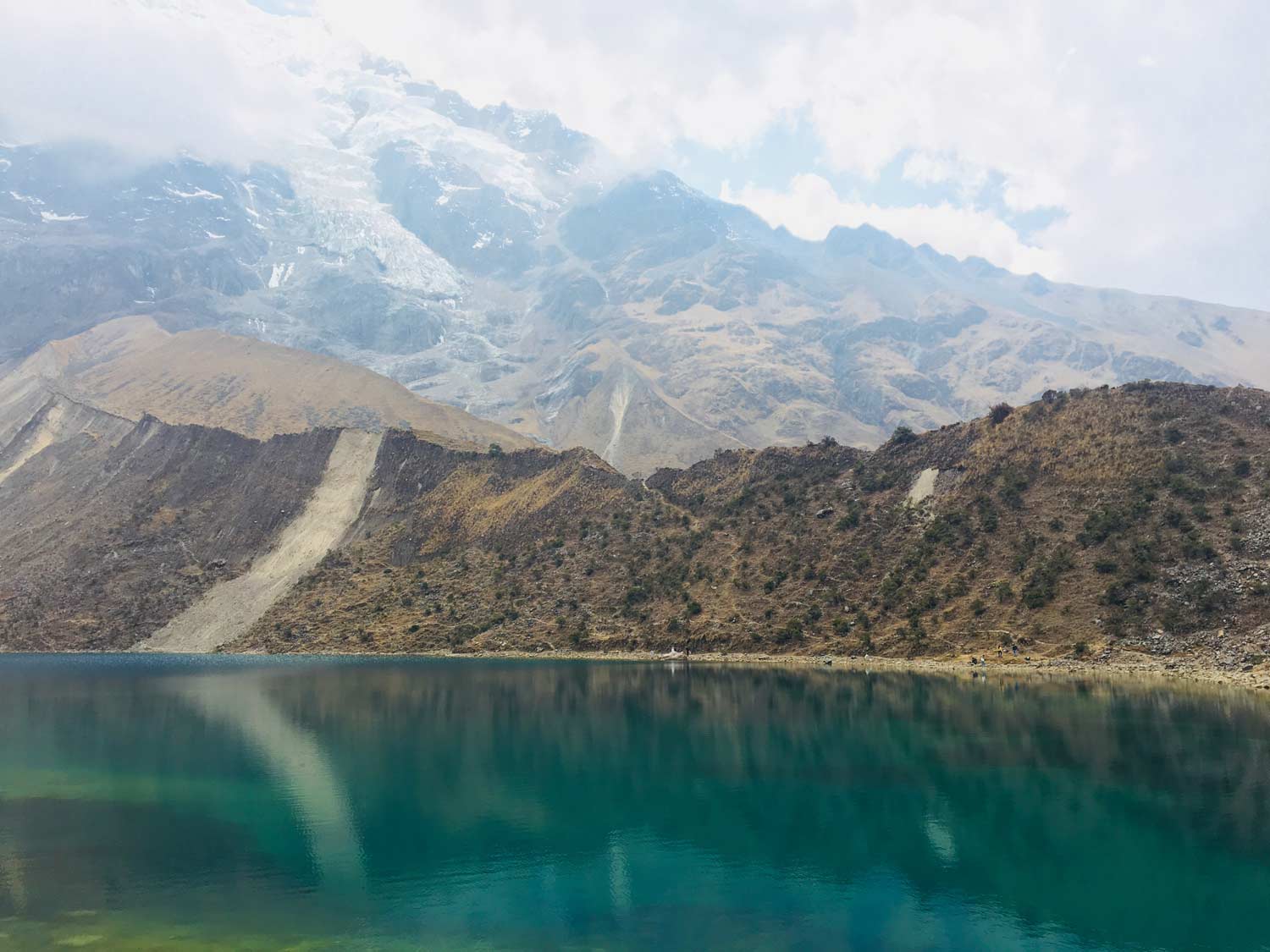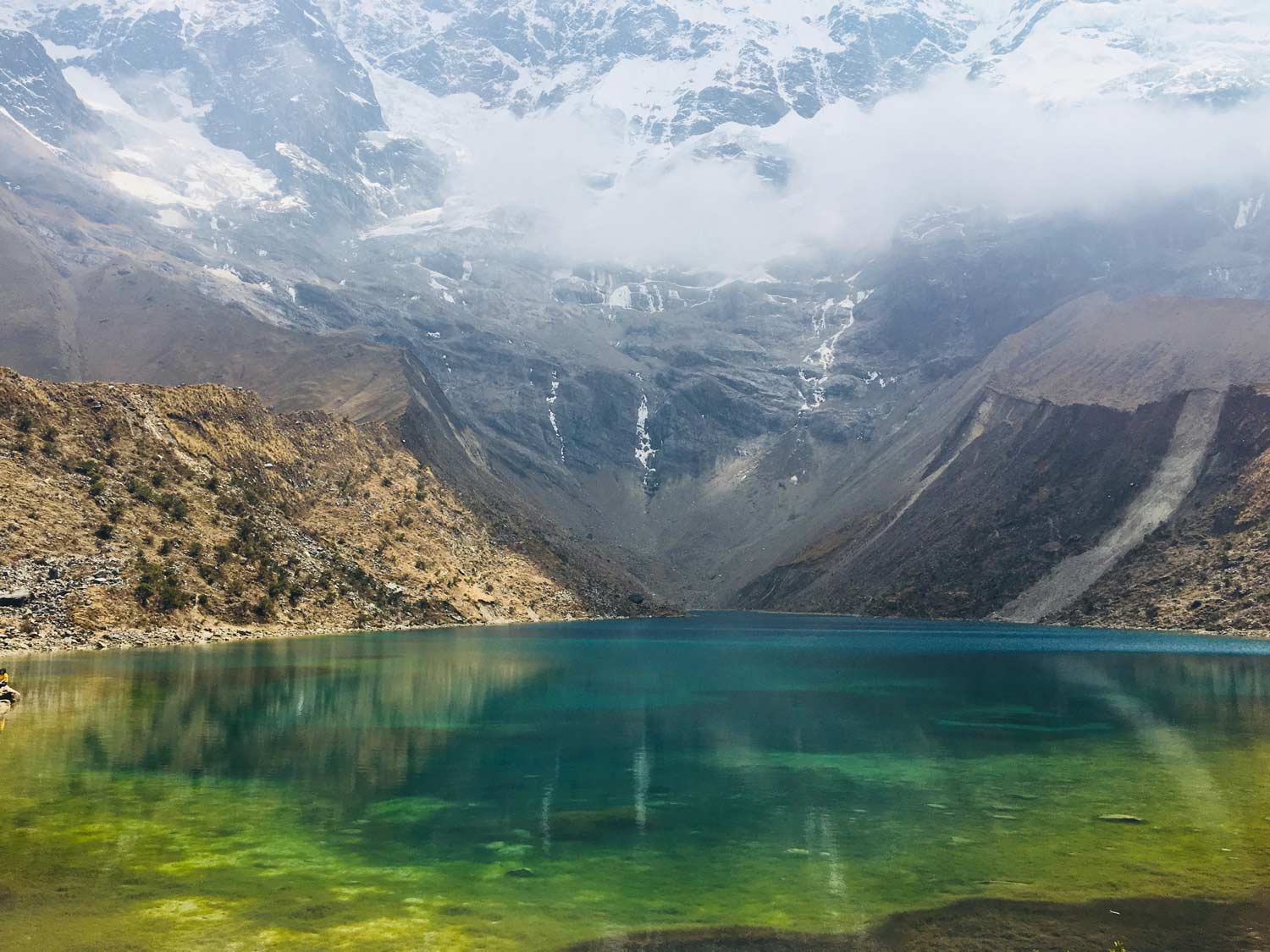 Private Humantay Lake Day Tour from Cusco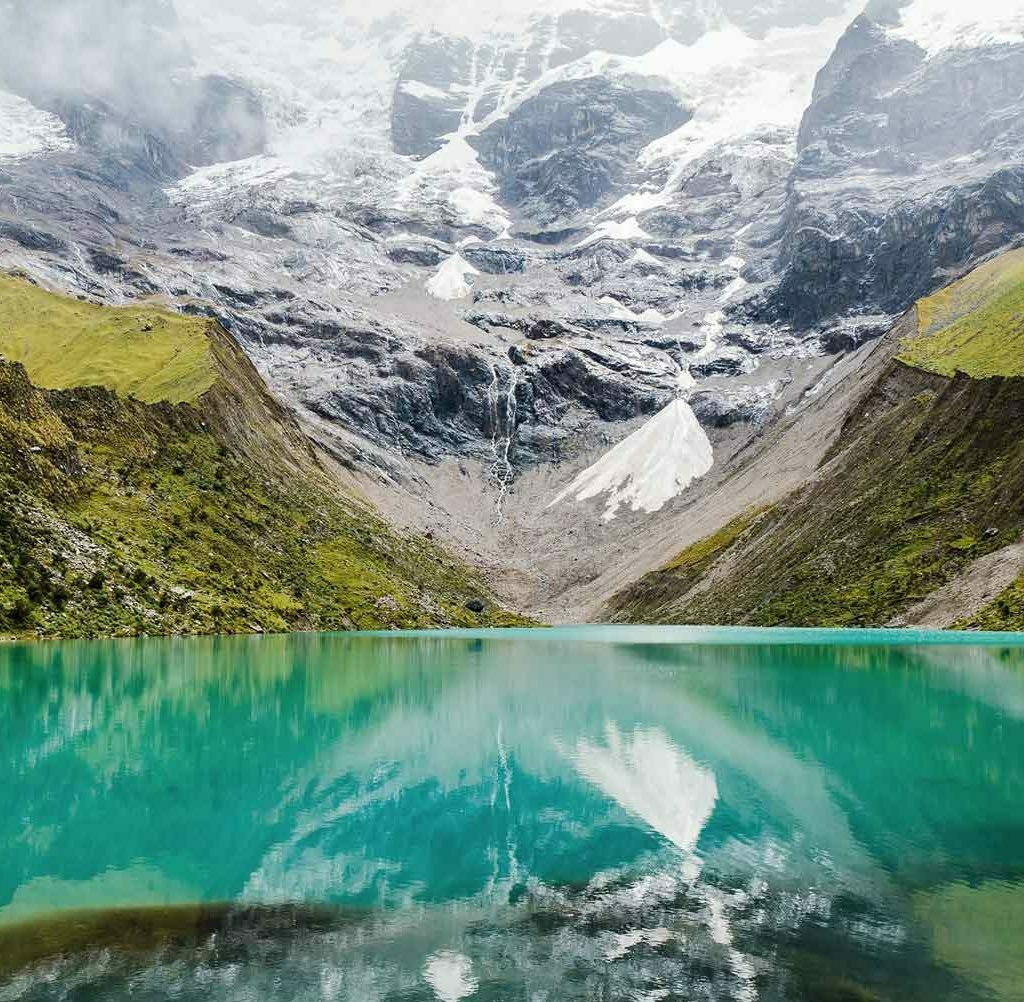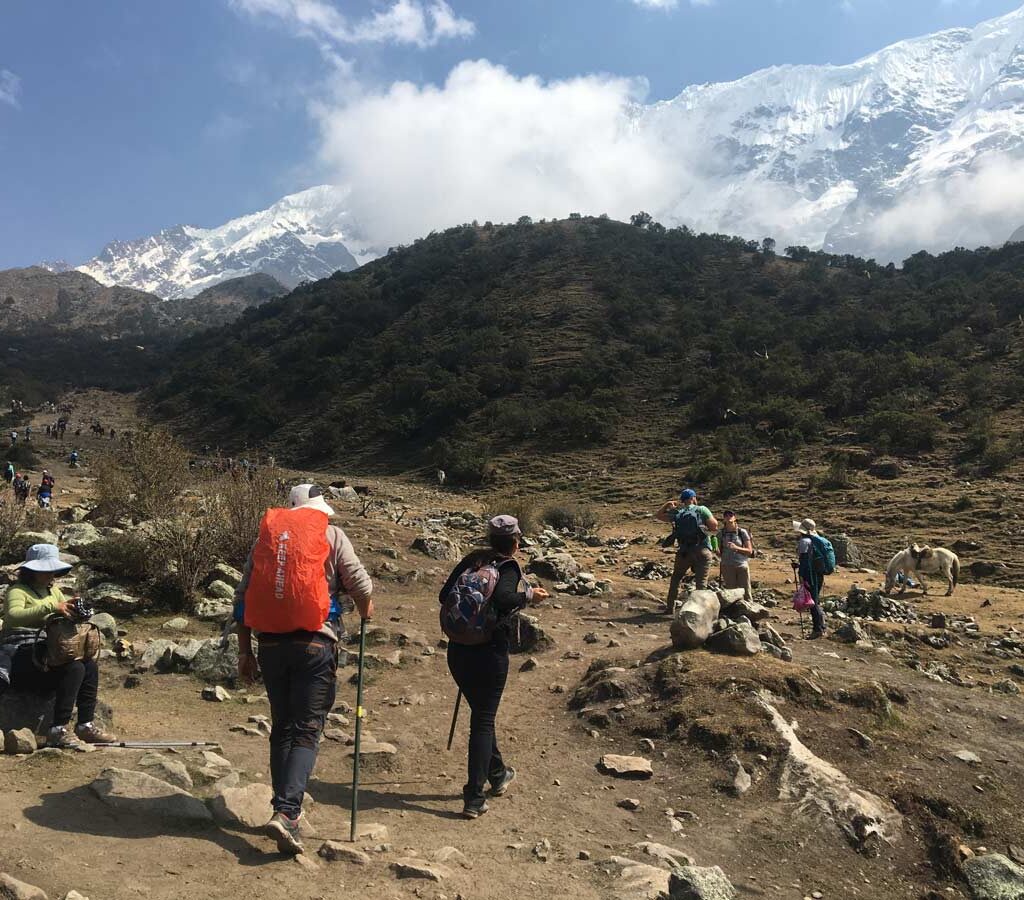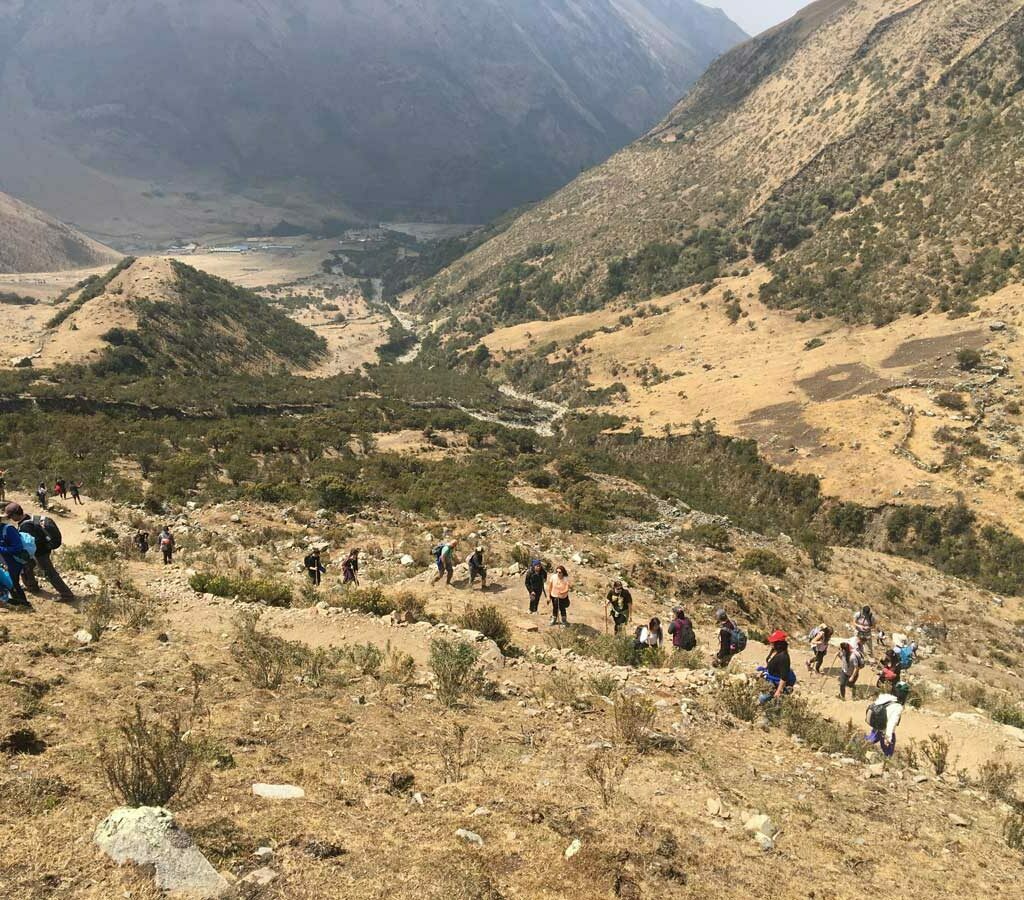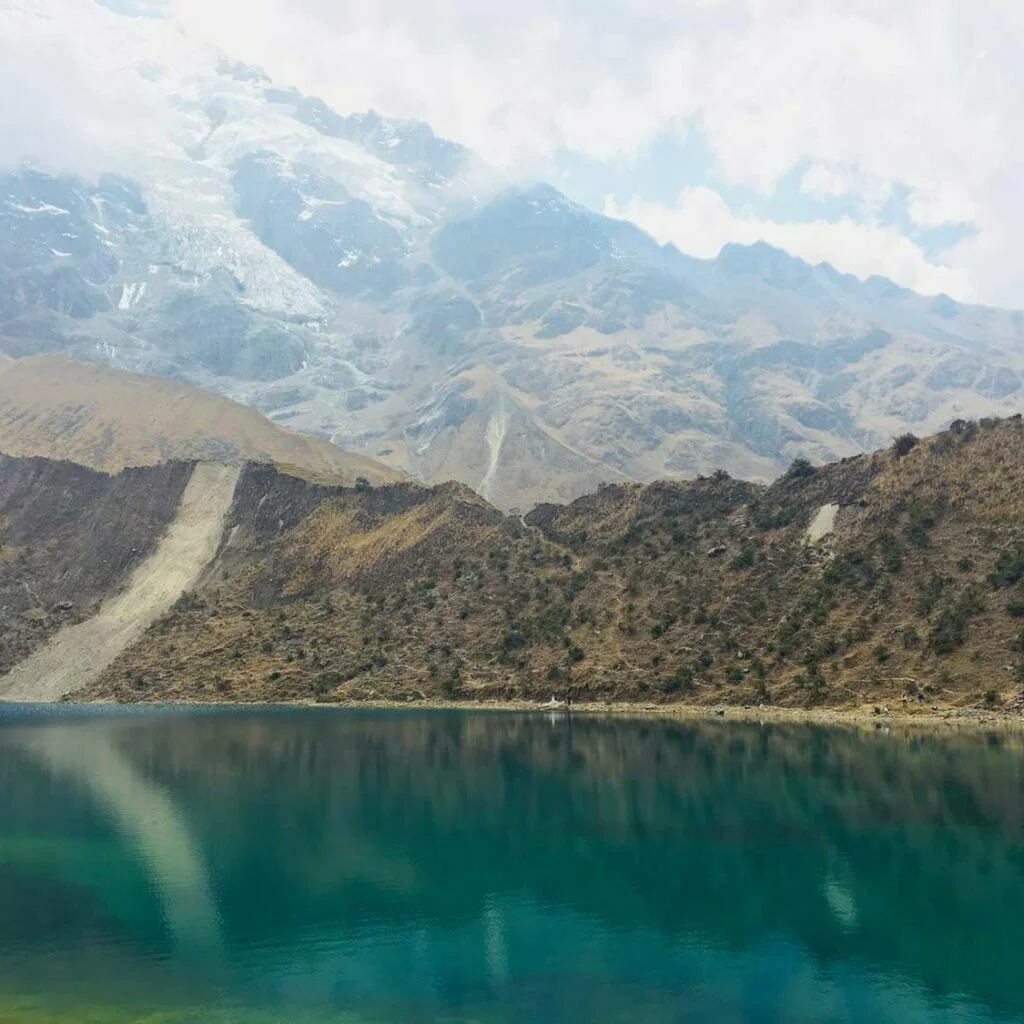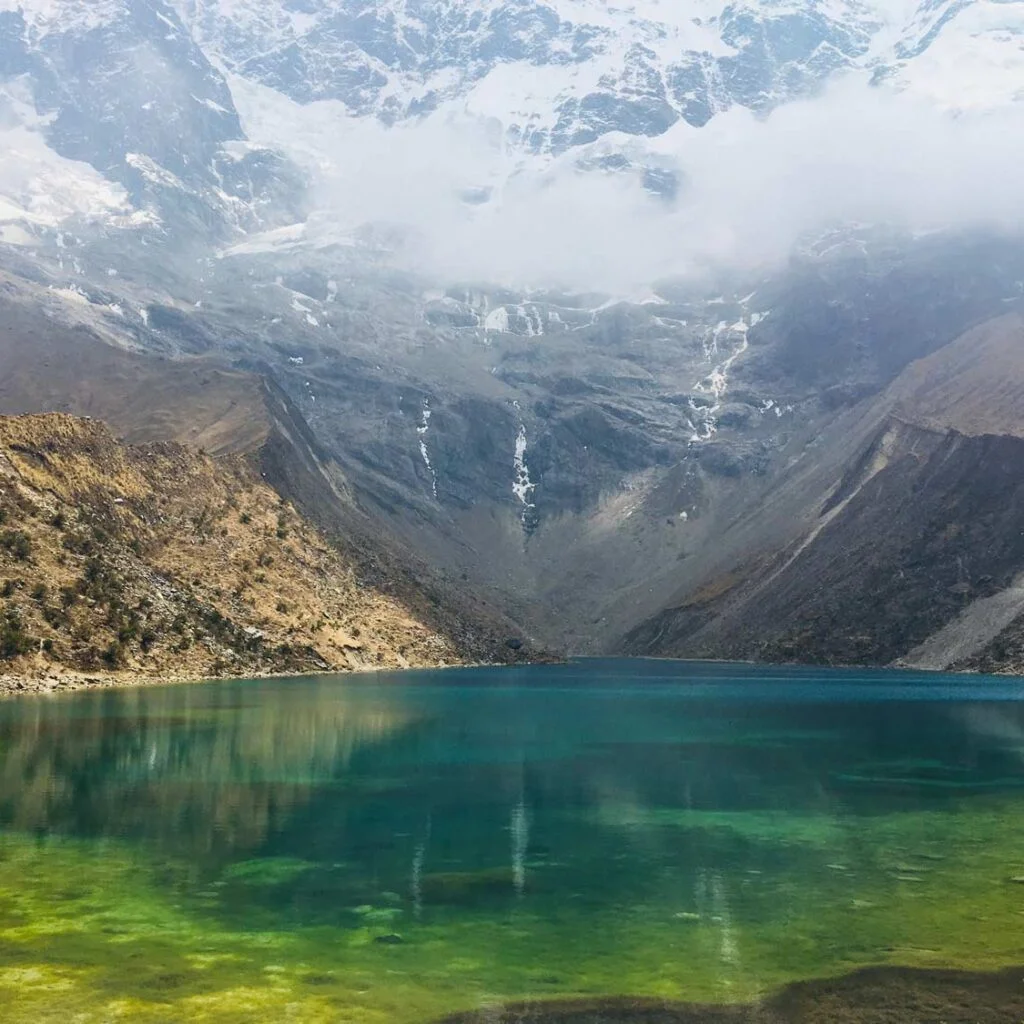 Overview
Embark on an exclusive private journey with Xplore Cusco to discover the captivating beauty of Humantay Lake. This personalized day tour from Cusco is meticulously tailored to provide you with an intimate and immersive experience, allowing you to relish the stunning natural landscapes and rich culture surrounding the Humantay region. With the expertise of our knowledgeable guides and the comfort of private transportation, this tour ensures an unforgettable exploration of one of Peru's hidden gems.
Highlights
Personalized Experience: Enjoy the exclusivity of a private tour, allowing you to set your own pace and delve deeper into the wonders of Humantay Lake.
Breathtaking Scenery: Witness the enchanting turquoise waters of Humantay Lake framed by majestic snow-capped peaks.
Expert Guidance: Benefit from the insights and expertise of our experienced guides, who are dedicated to enhancing your understanding of the region's history, culture, and natural beauty.
Flexible Itinerary: Customize your journey to match your preferences, ensuring you make the most of your time at Humantay Lake.
Authentic Cuisine: Indulge in delectable family-style meals, including breakfast and lunch, offering a taste of traditional Peruvian flavors.
Comfortable Transportation: Travel in style and comfort with private transportation, allowing you to relax and enjoy the scenic drive from Cusco to Humantay Lake.
Included
Tickets
All Entrance tickets to Humantay Lake
Guide
English speaking, professional local guide
Tranportation
Round trip transportation from Cusco - Soraypampa
Meals
Breakfast and Buffet lunch
Pick up
Pick up from your accommodation in Cusco city
More
Oxygen bottle (for emergencies) , 1 Wood stick (optional) , First-aid kit
Not Included
Horse (available to rent for 100 Peruvian Sol per person, in cash)
Itinerary
03:00 AM: Departure from Cusco
Your private guide and driver will pick you up from your Cusco hotel promptly at 03:00 AM.
Begin the journey towards Soraypampa, the starting point for the Humantay Lake trek.
Enjoy the scenic drive through picturesque landscapes and Andean villages.
07:00 AM: Arrival and Breakfast
Arrive at Soraypampa and enjoy a delicious breakfast to fuel up for the trek.
Prepare for the upcoming adventure in the company of your expert guide.
08:00 AM: Trek to Humantay Lake
Embark on the guided trek to Humantay Lake, soaking in the breathtaking scenery.
Capture stunning photos, make offerings, and immerse yourself in the natural beauty.
09:30 AM: Humantay Lake Arrival
Reach the captivating Humantay Lake and marvel at its turquoise waters set against the backdrop of snow-capped peaks.
Take your time to explore, take photos, and soak in the tranquil atmosphere.
11:00 AM: Begin Descent
Start your descent back to Soraypampa, enjoying a leisurely hike down.
12:30 PM: Lunch in Soraypampa
Arrive back in Soraypampa and savor a well-deserved lunch, appreciating the scenic surroundings.
01:30 PM: Return to Cusco
Depart from Soraypampa and begin the journey back to Cusco.
05:00 PM: Hotel Drop-off
Arrive back in Cusco and be dropped off at your hotel, concluding your private Humantay Lake tour.
Prices
Shared Tour Price: $240 USD (Solo travelers)
from 2 persons: $120per person
from 4 persons: $115 per person
from 6 persons: $110 per person
How to book?
To book with us, follow these simple steps:
Select the desired quantity.
Choose your preferred date and wait for availability confirmation.
The total price will be automatically displayed. No need to worry about quantity discounts; our system handles it for you.
Add any additional items or services.
Confirm your reservation by paying the full amount.
Booking with us is quick and effortless!
What to bring
Comfortable hiking shoes/boots
Warm clothing and layers (as temperatures can vary)
Sun hat and sunglasses
Sunscreen and lip balm
Camera or smartphone for capturing the beautiful scenery
Personal water bottle
Cash for souvenirs and tips
What to wear
Layered clothing (moisture-wicking base, warm insulating layer, waterproof/windproof jacket)
Comfortable trekking pants
Long-sleeved shirt
Hat and sunglasses
Sturdy hiking shoes/boots
Gloves
Moisture-wicking socks
Sunscreen and lip balm
Personal water bottle
Daypack for essentials
Energy-boosting snacks
Cash for souvenirs and tips
Not allowed
Recommendations
Plan Ahead: Research your destination thoroughly and plan your itinerary in advance. This will help you make the most of your time and ensure you don't miss out on must-see attractions.
Pack Light: Travel with only the essentials to avoid carrying heavy luggage. Pack versatile clothing that can be mixed and matched, and don't forget important items like travel documents, chargers, and medication.
Stay Hydrated: Drink plenty of water, especially in warm climates or at high altitudes. Staying hydrated is crucial for your overall well-being during your journey.
Respect Local Customs: Learn about the local customs and traditions of the places you visit. Show respect for the local culture and be mindful of appropriate behaviors and dress codes.
Stay Safe: Prioritize your safety at all times. Be aware of your surroundings, avoid risky areas, and take necessary precautions to protect your belongings.
Try Local Cuisine: Immerse yourself in the local culture by sampling the traditional cuisine. Be adventurous with your food choices and explore the flavors of the region.
Interact with Locals: Engage with locals and fellow travelers. Conversations with the locals can offer valuable insights and create meaningful connections.
Be Flexible: Travel plans can sometimes change due to unforeseen circumstances. Stay flexible and open-minded to adapt to unexpected situations.
Document Your Journey: Take photos and keep a travel journal to capture the memories of your trip. These mementos will allow you to relive your experiences long after the journey ends.
Leave No Trace: Practice responsible tourism by minimizing your impact on the environment. Dispose of waste properly and avoid damaging natural or historical sites.
Use Local Transportation: Whenever possible, use local transportation options to support the local economy and have an authentic travel experience.
Stay Mindful of Cultural Sensitivities: Be mindful of cultural sensitivities, especially when taking photographs or discussing sensitive topics. Ask for permission before photographing people, religious sites, or private properties.
More info
Things to Know
1. Altitude and Acclimatization
Humantay Lake is situated at a high altitude of approximately 4,200 meters (13,780 feet) above sea level. To minimize the risk of altitude-related discomfort, it's crucial to acclimate to the altitude in Cusco for at least a day before the tour. Stay hydrated and take it easy during the trek to ensure an enjoyable experience.
2. Physical Fitness Level
The trek to Humantay Lake is of moderate difficulty, involving a hike of approximately 1.5 to 2 hours each way. Participants should have a reasonable level of physical fitness and be prepared to walk on uneven terrain and ascend uphill sections. If you have any health concerns, consult with a medical professional before joining the tour.
3. Weather Conditions
The weather in the Andes can be unpredictable, even during the dry season. Be prepared for varying temperatures and weather conditions. Dress in layers, including a waterproof jacket, to adapt to the changing weather. Don't forget to bring a hat and sunglasses for sun protection.
4. Packing Essentials
Pack accordingly for the day trip. Essentials include comfortable hiking clothing, sturdy trekking shoes or boots with good grip, a daypack for carrying essentials, sunscreen, sunglasses, and a refillable water bottle. Your camera will be essential to capture the stunning landscapes.
5. Respect the Environment and Locals
Humantay Lake is a natural wonder, and it's crucial to preserve its beauty and protect the surrounding environment. Stay on designated paths to minimize your impact and avoid leaving any trash behind. Respect the local culture and customs when interacting with the residents of Mollepata and Soraypampa.
6. Guided Tours
To enhance your experience and ensure your safety during the Humantay Lake trek, it's highly recommended to join a guided tour. Xplore Cusco's experienced guides can provide valuable insights, share local knowledge, and navigate the best routes.
7. Altitude Sickness Remedies
If you're concerned about altitude sickness, consider bringing remedies like coca leaves or altitude sickness medication. Coca leaves are commonly used by locals to alleviate symptoms. Always consult with your guide or a healthcare professional if you experience any discomfort.
8. Cash for Souvenirs and Tips
Carry some local currency to purchase souvenirs from local vendors in Mollepata or Soraypampa. Additionally, if you feel your Xplore Cusco guide provided an excellent experience, it's customary to tip them as a gesture of appreciation.
9. Photography and Respectful Photography
Humantay Lake offers breathtaking photo opportunities. Capture the beauty of the lake and its surroundings, but also remember to be respectful of the local culture and people. Always ask for permission before taking close-up photos of individuals.
10. Enjoy the Journey
Above all, embrace the journey to Humantay Lake and immerse yourself in the unique experience. The trek may have its challenges, but the beauty of the turquoise lake and the Andean landscapes will make it a truly memorable adventure. Savor every moment and create lasting memories with Xplore Cusco!
FAQs
How difficult is the hike to Humantay Lake?
The hike to Humantay Lake is considered moderate in difficulty. It involves walking on uneven terrain and ascending uphill sections. Participants should have a reasonable level of physical fitness and be prepared for the high-altitude environment.
Is altitude sickness a concern during the tour?
Yes, altitude sickness can be a concern due to the high altitude of approximately 4,200 meters (13,780 feet). It's essential to acclimate to the altitude in Cusco for at least a day before the tour. Xplore Cusco recommends staying hydrated and taking it easy during the trek to minimize the risk of altitude-related discomfort.
What should I pack for the tour?
Pack comfortable hiking clothing, sturdy trekking shoes or boots with good grip, a daypack for essentials, sunscreen, sunglasses, a hat, gloves, and a refillable water bottle. Don't forget your camera to capture the stunning landscapes of Humantay Lake.
How long is the hike to Humantay Lake?
The hike to Humantay Lake takes approximately 1.5 to 2 hours each way, depending on the group's pace. The duration may vary depending on weather conditions and individual fitness levels.
Is the tour suitable for children?
While the tour is family-friendly, the high altitude and moderate difficulty of the hike may not be suitable for very young children. It's essential to consider the physical capabilities of each child and consult with Xplore Cusco before bringing children on the tour.
Are there restrooms along the trek?
There are no restroom facilities available during the trek to Humantay Lake. Restroom breaks are typically scheduled during the transportation stops.
Can I bring my own snacks and food?
Yes, you can bring your own snacks and food for the hike. However, please be mindful of waste and make sure to carry any trash back with you to preserve the environment.
Are there vegetarian or special dietary options available for meals?
Yes, Xplore Cusco can accommodate vegetarian and other special dietary requests. Please inform them in advance during the booking process to ensure proper arrangements are made.
Can I join the tour if I have health issues?
If you have any pre-existing health conditions or concerns, it's crucial to consult with a medical professional before joining the tour. The high altitude and physical demands of the hike may not be suitable for everyone.
Is the tour canceled in case of bad weather?
The tour may be altered or postponed in case of adverse weather conditions that could affect the safety of participants. We prioritizes the well-being of travelers and will make the necessary adjustments if needed.