The Complete Guide To Go To Machu Picchu
Don't get lost when you visit the Lost City of the Incas. We have the most complete and safest guide to travel to Machu Picchu in Cusco – Peru.
We will help you make the most of your time in this wonderful Inca archaeological site.
Every year, millions of people visit the imposing and mysterious Incan citadel of Machu Picchu in Peru.
But getting to the massive agricultural terraces, intricate stone constructions, and epic hilltop views of this UNESCO World Heritage site isn't cheap, and it involves some trickier-than-usual logistics.
Here's how to expertly navigate your way to Peru's most famous destination.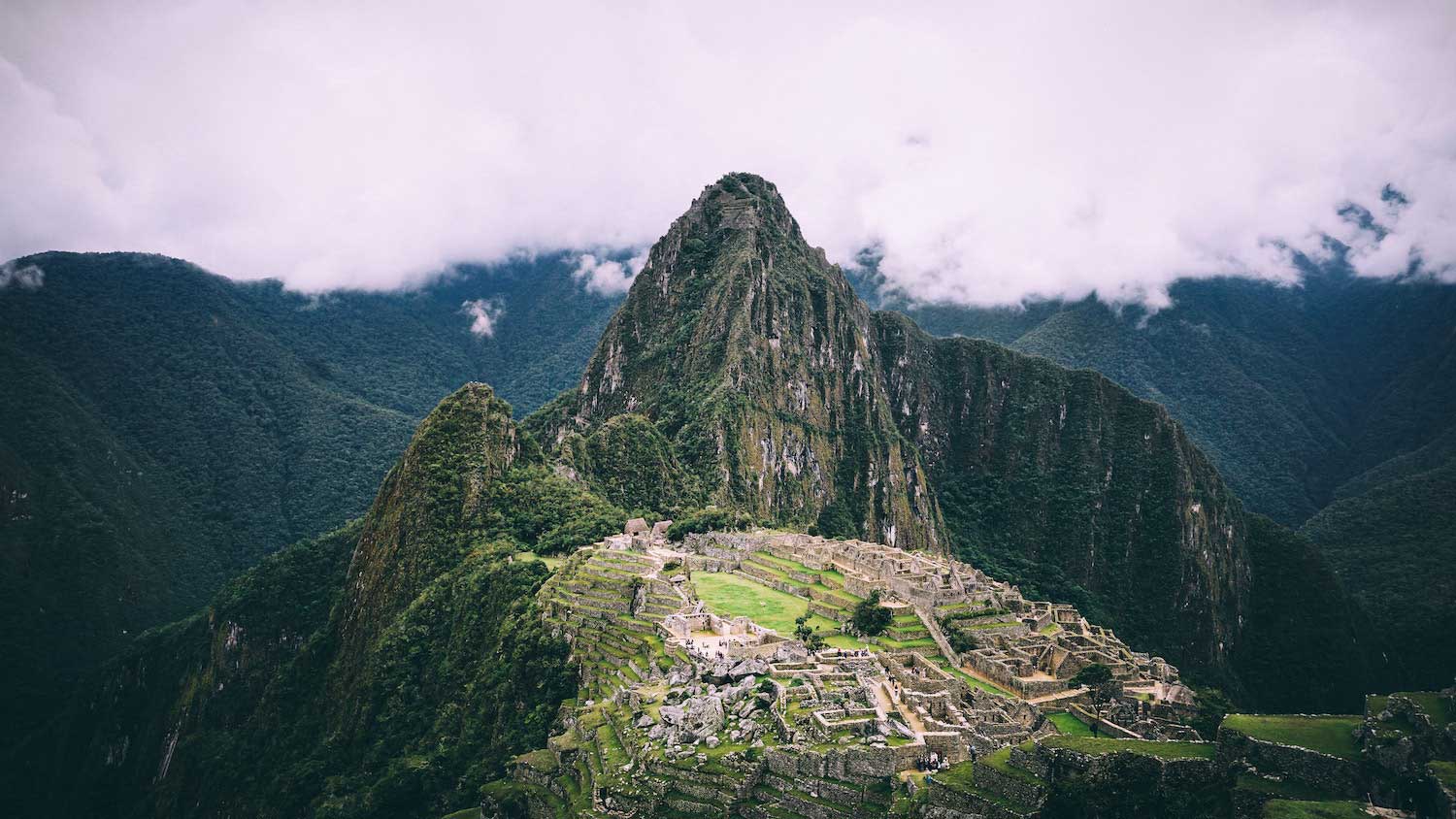 Best time to Go
Machu Picchu is open all year round.
October to April is the official rainy season, but it can rain at any time.
And although the high season is June, July and August, you should always keep in mind that there will always be many tourists traveling to this place.
Sundays can be the busiest, because that is when people who live in the province of Cusco or who are "Cusqueños" can enter the site for free, in addition to the daily fee of 5,200 visitors who have to enter paying.
Related: Best Time to Go to Machu Picchu
How To Get Acclimated
Wherever you come from is probably much lower than Cusco (11,000 feet) or Machu Picchu (only 8,000 feet).
There are many people who suffer with altitude and have a problem called altitude sickness.
To avoid this problem it is recommended once you arrive in Cusco to go to the Sacred Valley of the Incas, which is near Machu Picchu and is at a lower altitude than Cusco.
Another option is to go to the nearest town to Machu Picchu by train called Aguas Calientes.
This will help minimize the unpleasant or even dangerous effects of altitude, which commonly include headache, fatigue and nausea.
Avoid alcohol and physical exertion while acclimatizing and drink as much water or tea as you can to help your body slowly adapt to the thinner air.
Another recommendation we have is that if you want to stay in the city of Cusco for the first few days, the first day do nothing, just rest.
All hotels have oxygen in case you need one.
Related: Altitude Sickness in Machu Picchu
Getting from Cusco to Machu Picchu
The easiest way to get from Cusco to Machu Picchu is to take the train to Aguas Calientes (the town located a few kilometers from the archaeological site).
It is a 3.5 hour scenic journey along trails that run along the Urubamba River in the Sacred Valley of the Incas, with spectacular canyon walls on both sides.
by Train
Read: Trains to go to Machu Picchu.
The nearest station of the city of Cusco is in the nearby city of Poroy.
To get here you can take a taxi for about an hour.
The traffic in Cusco is not as brutal as other cities, but there are hours where it gets worse, so it is advisable to go earlier.
There are 2 companies that offer train service: Peru Rail and Inca Rail.
Peru Rail has several options of train service, one of them is the famous Belmond Hiram Bingham.
Hiram Bingham's service is on a beautiful train that shines with brass and polished wood and includes a meal with white tablecloth and wine during your trip. It is also much more expensive than Inca Rail or the other trains on Peru Rail.
The other trains of Peru Rail are: Expeditions and Vistadome, these offer a comfortable service, including those designed with additional windows for an additional cost.
Whichever train you choose, book as far in advance as possible. Tickets are sold out weeks in advance in some months (especially June, July and August).
If you can't find train tickets at the nearest Poroy station, you can buy tickets that depart from Ollantaytambo to Aguas Calientes.
Some people wish to spend a few nights in Ollantaytambo which is in the Sacred Valley and the next day leave for Machu Picchu.
You can take advantage of your stay in Ollantaytambo to enjoy the town and the archaeological site of the same name.
There are amazing hotels in the Sacred Valley that you can stay and enjoy the environment away from the city.
Hiking to Machu Picchu
The other way to get from Cusco to Machu Picchu is to walk as part of a multi-day tour to Machu Picchu.
The best known Trek is the Inca Trail, this route is taken by thousands of people every year.
Inca Trail
This trail is a route built by the Incas as the empire expanded.
There are 2 classic tours to travel the Inca Trail and reach Machu Picchu: 4 Days and 2 Days.
Dozens of tour operators offer treks along the Inca Trail to Machu Picchu, with different durations and levels of comfort (although all require camping).
This route is closed throughout the month of February, for maintenance and precaution, as the month of February is the rainiest in Cusco.
The Inca Trail is allowed only 500 entries per day, and are sold out very quickly for the months of June, July and August, has to be booked many months in advance.
Also this route is only allowed to do with a tour operator.
As the Inca Trail tickets are sold out, there are several alternative hikes to this one.
The most famous alternative trails are Salkantay Trek, Lares Trek and Inca Jungle Trek.
There are other alternative tours to get to Machu Picchu with several days and also require a lot of walking experience, visit several places like Choquequirao and are more than 5 days of hiking.
Related: Inca Trail, Salkantay Trek, Lares Trek, Inca Jungle Trek.
Machu Picchu: Tips for Visiting
Tickets
If you are traveling on your own, you can buy individual tickets for Machu Picchu (152 soles/$45 per person). There are also official ticket offices in Cusco and an office in Aguas Calientes where you can buy tickets in person the day before you want to enter.
At the beginning of 2019 the Peruvian state changed the policies for the entrance to Machu Picchu, now they buy tickets choosing the hour of entrance.
You will not be allowed to enter the historic sanctuary at any other time than the time of your ticket.
What to Bring
Water and a raincoat, even if it looks like a beautiful sunny day. And speaking of sun, remember that the ozone layer over Peru is compromised. That, combined with the altitude, makes the sun extremely strong here, so wear a hat and wear plenty of sunscreen with a high sun protection factor.
Bring insect repellent as well.
And keep some single-soled coins in your pocket. You'll need them to access the solitary bathroom at the entrance to the site. To go to the bathroom or get food, you'll have to go out the doors, so bring your passport and keep your ticket.
You will need to show both to re-enter the citadel.
Don't Bring It
Drones.
Umbrellas.
Trekking sticks or walking sticks as they are all forbidden in Machu Picchu. Travelers who require sticks or poles for mobility may bring them, but only with protective rubber tips at the ends.
Don't miss
Just outside the entrance gates, there is a barely marked station where you can get the Machu Picchu novelty stamp in your passport.
Bus from Aguas Calientes
You can walk to the citadel from Aguas Calientes (at least 90 minutes) or you can take a 20-minute bus.
Buses operate every 15 minutes starting at 5:30 a.m. ($24 roundtrip for adults, $12 roundtrip for children), and people start queuing long before. Boarding lines will be long in both directions.
Beautiful view of Machu Picchu
When you arrive at the citadel in the morning, get away from the crowds heading toward the main structures and go instead to the Casa de la Guardia.
When you enter, find the first entrance or road on the right hand side, then follow the road that takes about 5 minutes, and you will reach an area of Machu Picchu where everything is spectacular.
This is an area slightly above the main part of the site and is usually less crowded as people rush into the heart of the site. Pause here to enjoy the beautiful view of the citadel and for orientation.
Weather
There is no perfect time to visit Machu Picchu. In the months of June, July and August the site is full of people at all hours and the weather is unpredictable. However, during the rainy season the mornings are more likely to be cloudy.
Depending on your disposition, the fog ruins the view or adds a patina of mystery. Evenings can be a little less crowded as travelers return to the train station for their return trip to Cusco.
Free walks in the citadel
Although Huayna Picchu and Machu Picchu require additional tickets, anyone can walk to the Puerta del Sol (Inti Punku) (approximately two hours roundtrip on a relatively smooth trail with few stairs) to enjoy fantastic views of the site in general.
You can also take a short walk to Puente Inca (less than an hour's roundtrip on a mostly flat trail) to see a precarious section of the now-closed trail that the Incas built along a rocky wall.
Guides
Machu Picchu can be seen with a detailed guide. But don't underestimate what a good guide can add: the local perspective, as well as all the historical, architectural and biological information you would expect.
If you are not on an organized tour with your own guide, you can book a guide in the city, or find one at the entrance to the site.
Where have lunch
There is an informal café and bar with a lovely terrace just outside the entrance doors, but the buffet lunch at the Sanctuary Lodge is your only choice for sitting and eating. It's very good, if it's expensive ($40 per person).
You can take the bus to Aguas Calientes and look for a restaurant.
Hiking Huayna Picchu
You will need a separate ticket to climb this peak at the site, and you need to book in advance – there is a limited number of tickets (200).
The view of the Inca ruins is a highlight for many, but keep in mind that some sections of this grueling trail are very narrow and steep.
You will have the option of starting your ascent at 7 a.m. or 10 a.m. Go at 10 a.m.; there is a better chance that the clouds will have risen by then (48 soles/$15 per person).
Machu Picchu Mountain
This also requires a separate ticket and good knees. The trail is almost completely staggered. You will have the option to start your ascent at 7 a.m. or 9 a.m. (48 soles/$15 per person).