The Humantay Lake Hike Difficulty is steeper than the Rainbow Mountain hike, but it is shorter. From the entrance of the trail (through the baths) it took me about 45 minutes to get to the lake.
You should go calmly and not fast, take your time to enjoy them.
It's uphill all the way, like climbing stairs for 45 minutes straight.
The trail is steep and a little slippery in some places, Wears waterproof hiking shoes.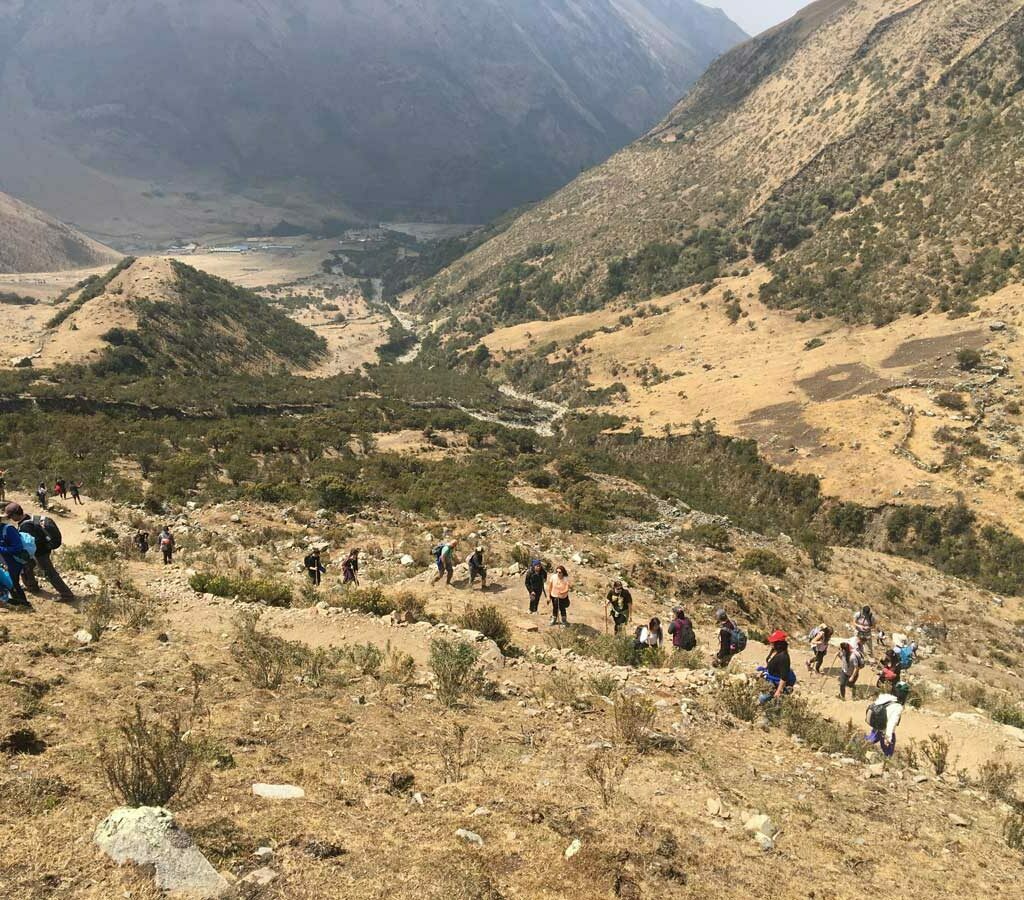 Difficult uphill trek but worth it
Humantay hike is an activity that lasts all day due to the long bus ride, about 3 hours round trip. It is very important to go in the morning, as the clouds crawl around 13:00 and darken the view of the impressive mountain and snow.
It is a difficult climb and uphill of approximately 1 hour. Wear good shoes, sunscreen and water. The altitude is particularly demanding, so it is best to have stayed a few days in Cusco before attempting the hike.
How Hard is the Hike to Humantay Lake
Before climbing and facing the difficulty of walking to the humantay lagoon is necessary to have walking sticks or some stick to support us to walk.
You begin to climb the hill toward the snow-covered mountains, you could instantly feel the high altitude, and breathing was a much more difficult task than normal, and it continued to get more difficult with each step. All along the way, different groups stopped and tried to breathe, people drank water or chewed coca leaves to help them with the difficulties of altitude.
After more than an hour of walking, we reached the top of the hill we were climbing, and we had to turn left. The trail took us downhill for a while and then up a rocky hill! This bit took more concentration as it was a bit narrow!
After climbing another 25 minutes or so, we reached the top that revealed the turquoise blue water that makes up the beautiful Lake Humantay! It's really nice how it appears so suddenly on the hill, that it really takes your breath away!