Cusco is located more than 3400 meters above sea level, which is why many tourists suffer from altitude sickness.
Whether you want to go to Machu Picchu or do the Inca Trail, or climb the Rainbow Mountain, it is recommended that you spend a couple of days resting in Cusco, the Sacred Valley of the Incas.
It is for this reason that we have brought this article for you to see the things to do in Cusco while acclimating.
Read our complete article about: Best things to do in Cusco.
Things to do in Cusco while acclimating
1. Drink Coca tea at the hotel and rest
The first thing you should do when you arrive in Cusco is to rest and have a coca leaves mate or tea. Coca leaves can be found in almost all hotels for free.
The most advisable thing the first day is to rest and do nothing, in case you have arrived in the morning we recommend you to stay in the hotel until noon and in the afternoon you can go for a walk to the main square without making much effort.
2. Go for a walk to the Plaza de Armas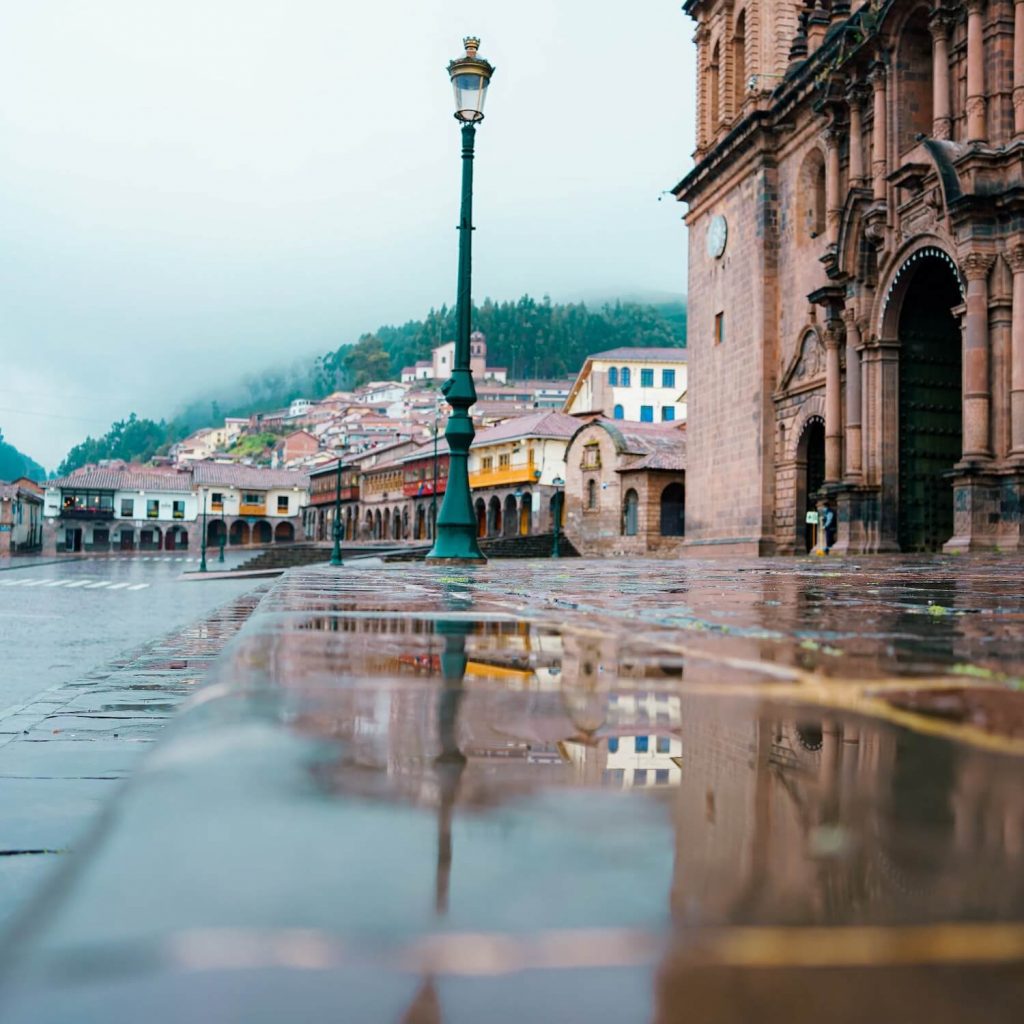 Another thing we can do while we acclimatize to the altitude is to be in the main square, watch the sunset, visit the old churches and appreciate Cusco.
3. Take a city tour the day after arrival
The city tour is the best thing to do in Cusco while acclimating, the best option is take it the next day you arrived, whether in the morning or afternoon, you can do the Cusco city tour, which does not require much effort.
This tour allows you to visit the cathedral of Cusco inside, option to visit Qoricancha, go to Sacsayhuaman, Qenqo, Pucapucara and Tambomachay.
4. Go visit the San Pedro market
Another option is to visit the local market of San Pedro which is about a 5-minute walk from the Plaza de Armas. In this market you can buy fresh fruits, see handicrafts, food, etc.
If you have a strong stomach you can try some typical dishes, if not, PLEASE DON'T DO IT.
5. Go out for coffee or eat a restaurant in the historic center
Going out to eat and drink coffee is quite an experience, Peru is known for its gastronomy and in Cusco there are several restaurants where we can spend some time without making much effort while we wait for our body to get used to the altitude.
6. Take a tour to the Sacred Valley of the Incas
Many tourists prefer to arrive in Cusco and go straight to the Sacred Valley of the Incas, which is at a lower altitude (2,800 meters above sea level).
In Sacred Valley you can do several tours or visit the main tourist attractions without suffering much from the altitude.
Things you MUST NOT do in Cusco while acclimatizing
Go partying.
Stay up late.
Drink alcohol.
Go for a run.
Eat street food.
Drink water from the tap.
Do things that require physical effort.
How many days to acclimate in Cusco?
The most recommended is 2 days to 3 days, in most cases on the third day you are ready to do any walk and you already feel strong.
For nothing in the world do you start doing things the day after you arrive or even worse the same day, altitude sickness is not a game and it can crash and ruin your vacation.
Is it necessary to acclimatize to the altitude if I only go to Machu Picchu by train?
In case you do not do activities that do not require much effort, the ideal is to acclimatize for 1 full day.
If you are going to do activities such as the Inca trail or climb the Rainbow mountain, it is better to acclimatize for at least 2 days.