Cusco, the ancient Inca capital, is one of the most charming and culturally rich cities in all of South America. It has an immense wealth of history, colonial architecture, cathedrals, museums, fantastic cafes and restaurants, and is perfect as a base for visiting Machu Picchu and the Sacred Valley. Cuzco is Peru's top tourist destination, and for good reason. We suggest spending 3 to 5 full days with the following things to do in Cusco, Peru.
Cusco is located in Peru, at an altitude of 3,300 meters. At this altitude many tourists suffer from altitude sickness and it is recommended to take it easy the first few days until the body gets used to it.
Tip: Drinking plenty of water or drinking a few cups of coca tea helps to combat altitude sickness. Coca leaves are free of charge in all hotels.
Cusco every year has more options to see and do, this city keeps great mystery and culture alive in every street and destination it has, that is why we present a list of the best things to do in Cusco.
The list that we present is according to a standard itinerary of 5 days or more and also goes from day 1 to the last days. We recommend you to visit and do it in the order we show you in this blog to save time and money.
1. Visit the Main Square of Cusco
The Main Square of Cusco is the best place to start any visit to Cusco. In Inca times, Cusco's Plaza de Armas was called "Huacaypata", a Quechua word meaning place of weeping or gathering. It was an important ceremonial place where the Inti Raymi or Festival of the Sun was celebrated every year.
We will find 2 churches, the Cathedral of Cusco and the Temple of the Society of Jesus.
2. Walk through the neighborhood of San Blas
The neighborhood of San Blas is one of the most picturesque tourist attractions in Cusco, not far from the Plaza de Armas. Called "T'oqokachi or salt hole", it is characterized by its narrow and steep streets, and its beautiful colonial style houses.
In this place we will find many handicraft stores, cafes, restaurants and photographable streets.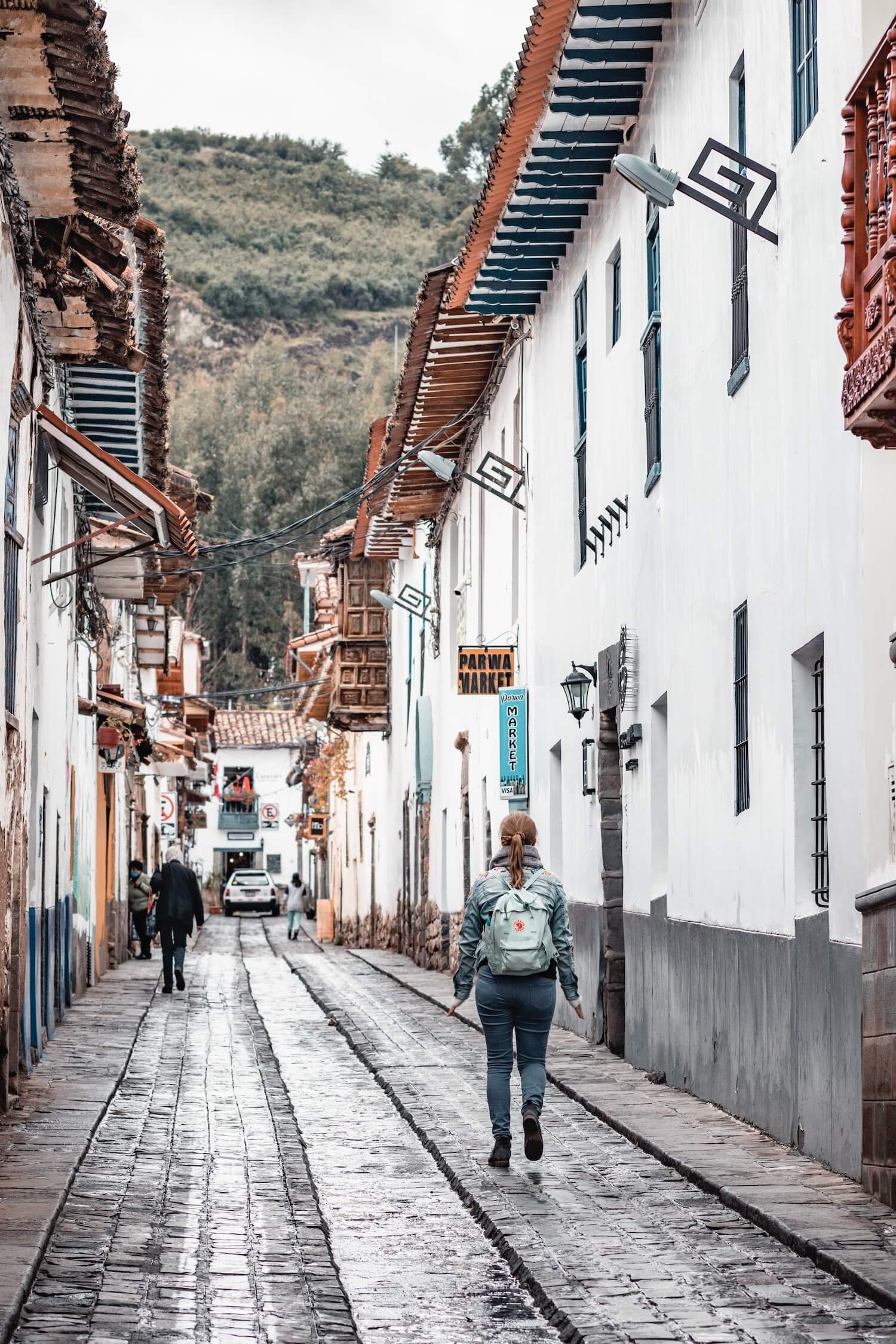 3. Peruvian Food and coffee
In the historical center of Cusco we can find the best restaurants where we can taste Peruvian food. Also cafes with beautiful balconies that will take more than a sigh and admiration.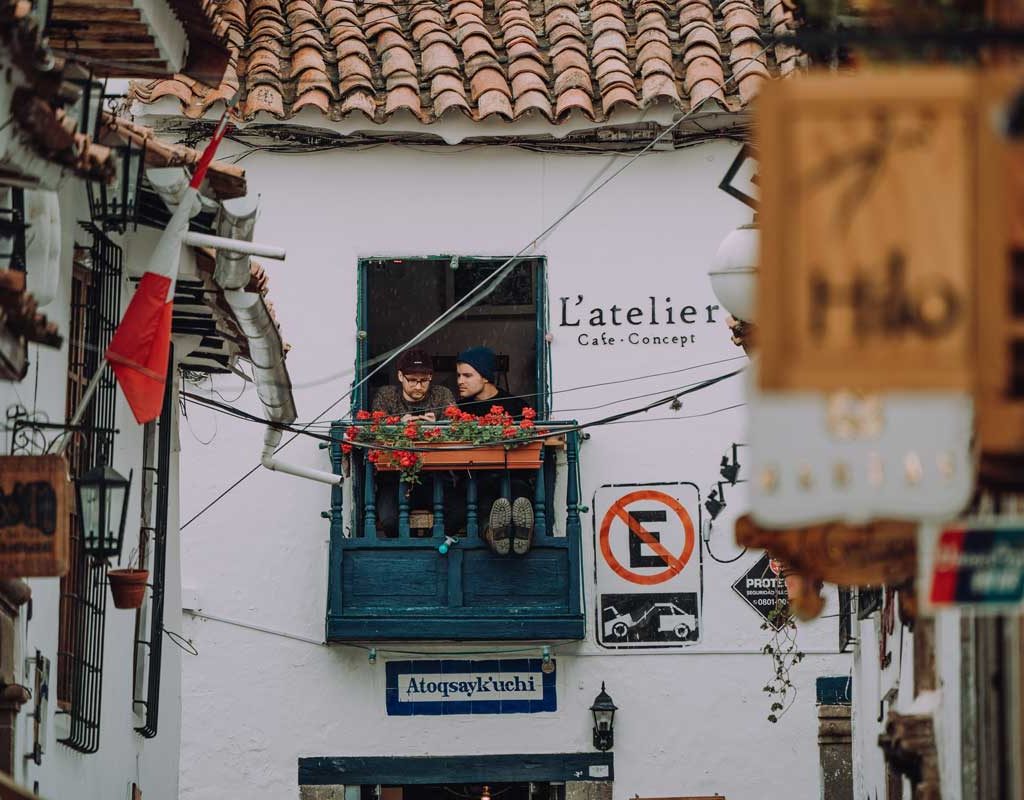 4. Visit the temple of Qoricancha
Meet one of the best places of Inca construction, the temple of Qoricancha has the finest Inca architecture. It is here where not even a sheet of paper can fit between the stones of the wall.
To visit we must buy a ticket for 20 soles and go with a guide (recommended) to see and learn about the temple and why it was built.
5. Shopping at the local market in San Pedro
Shopping or just going to the San Pedro market is a unique experience, we will see how the local markets are in South America and Peru. It is an unforgettable and surprising experience that we assure you will love.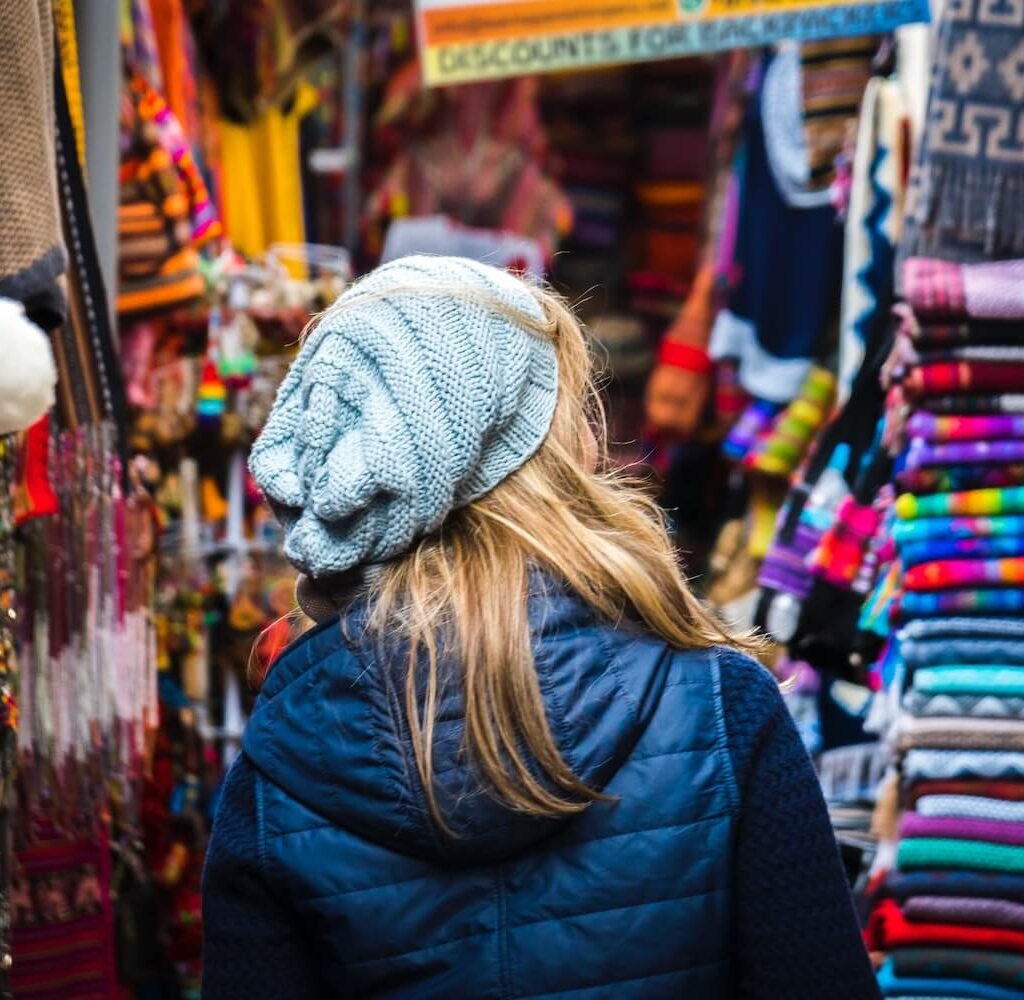 6. Visit the historic center of Cusco
At this point you will already know and visit several places in the historical center of Cusco. The historic center includes several streets and old neighborhoods, in each street we will find Inca or colonial buildings, wooden balconies and houses with Andean roofs.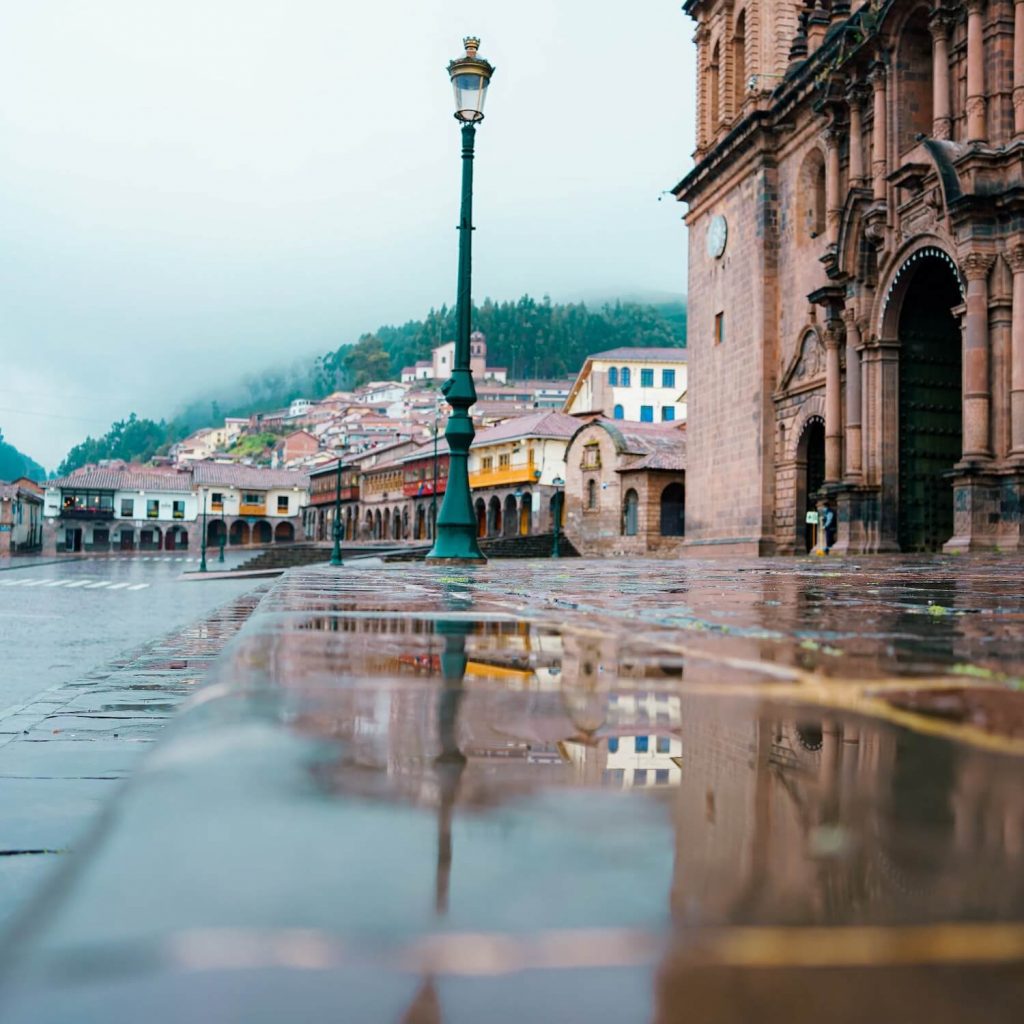 The historical center of Cusco is a bit chaotic, since many government things still work inside these buildings and we will always find a lot of people walking around.
7. Visit historical museums
The things we can visit and do in the historical center are the museums, there are several and of different style.
There are the classic historical museums and also more contemporary museums such as the Cocoa museum, chocolate museum, etc.
8. Visit Sacsayhuaman and take a city tour
Leaving the city of Cusco, we will find the fortress of Sacsayhuaman, an archaeological site that will leave you stunned by its construction and size of stones used for its terraces and platforms.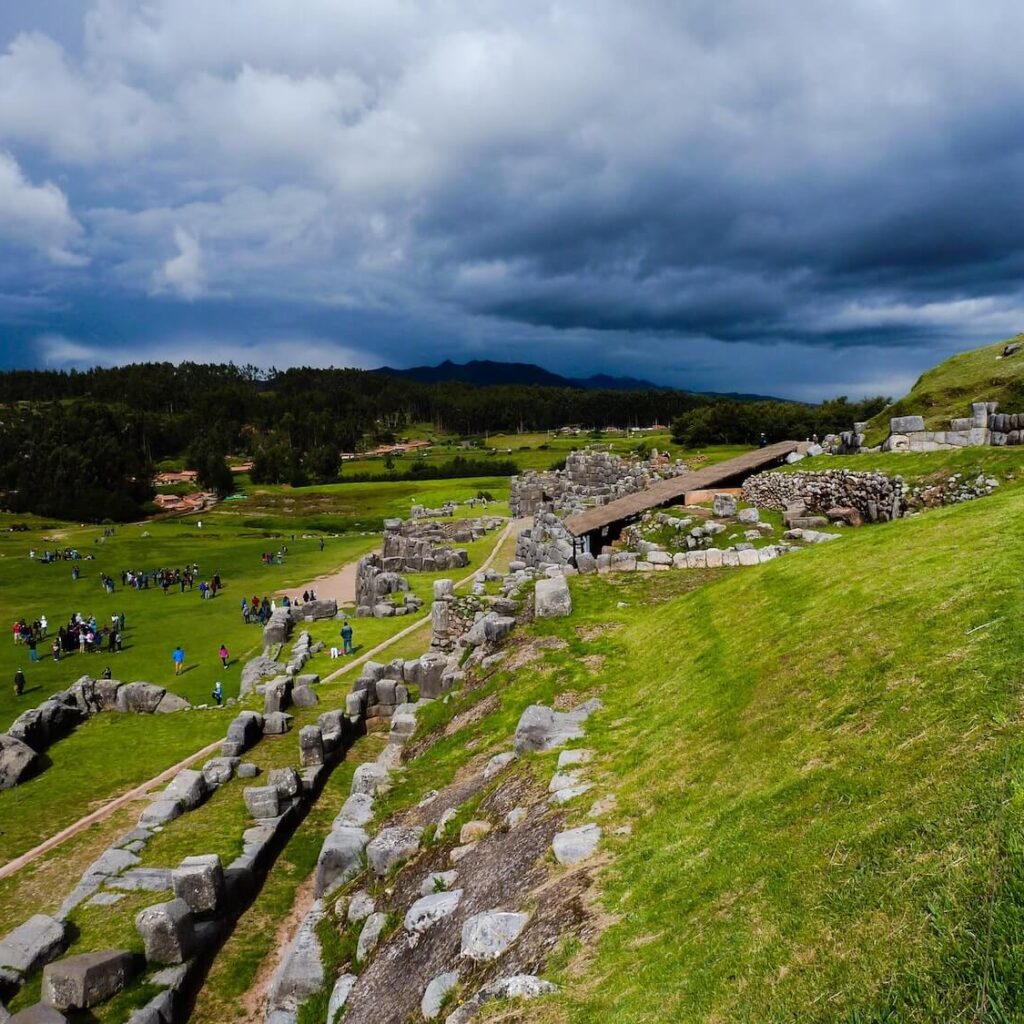 Although you can visit only this place, one thing we recommend is to do in the Cusco city tour, where you will not only visit this place, but 3 others that are within walking distance of Sacsayhuaman.
9. Explore the Sacred Valley of the Incas
The Sacred Valley of the Incas is an extensive valley that covers several kilometers, within this valley we can find several Inca archaeological remains and areas of cultivation of giant white corn.
The reason why it is called Sacred Valley of the Incas is because of the production it gives and because if we follow the valley several kilometers to the northeast we will arrive to Machu Picchu. It was a strategic site of Inca domain to control all the Andes and part of the Amazon jungle.
10. Visit Pisac
Pisac is located in the Sacred Valley of the Incas, Pisac will surprise you in two ways:
First: With its world famous traditional market, with countless stalls between the streets of the town and its main square, in this market you can find handicrafts of all kinds, highlighting ceramics, textiles and silverware.
Second: Behind the town, on top of a mountain, are the best preserved Inca constructions, with magnificent structures such as the Temple of the Sun or its spectacular platform.
11. Go to the salt mines of Maras
The Salineras de maras is a unique and very instagrammable place, there are thousands of natural salt deposits that the villagers use to extract natural salt known as "sal de maras" and is used in gourmet restaurants.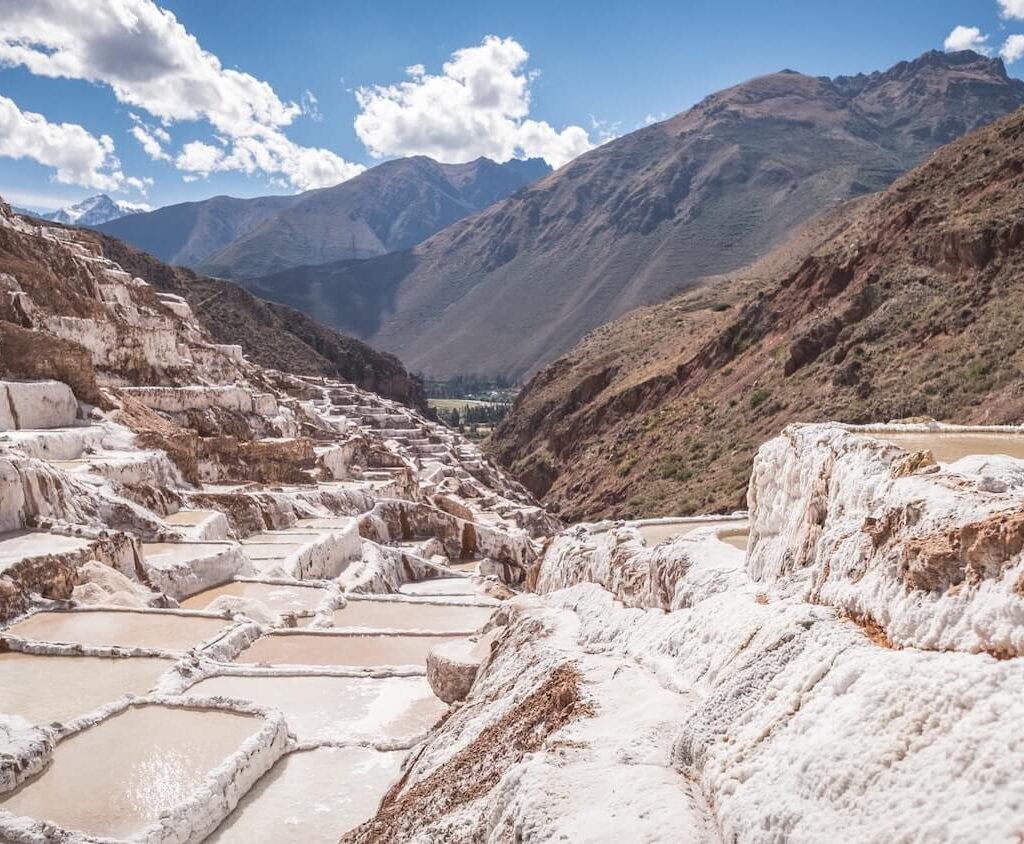 12. See and visit Moray in Maras
Moray is an archaeological site near Cusco, located in Maras. This Inca construction is characterized by being made up of several circular platforms in a kind of crater and is located at 3500 meters above sea level.
According to many arequologists, this site was used by the Incas to experiment with grains and plants at different altitudes.
13. Explore Ollantaytambo
Ollantaytambo, located in the Sacred Valley of the Incas like Pisac, is the obligatory stop for all visitors heading to Machu Picchu, and not precisely because of the train station located there, but because of the spectacular archaeological complex that is located there.
It is an incredible place, as well as for its spectacular Temple of the Sun which is a Monolith of 6 huge rocks that are exactly coupled and is located at the top of the complex.
The town itself is also a delight, with its houses and streets that seem to stand still in time, you can enjoy a pleasant moment in one of its hotels or restaurants that exist.
Ollantaytambo is definitely a place you will not forget.
14. Go to Machu Picchu – Best Things To Do in Cusco
A trip to Cusco will not be considered as such, if you do not go to the wonder of the world.
The Inca city rises imposingly between the Andes Mountains and the jungle, showing itself to the world as one of the greatest works of man and can be enjoyed intact even today.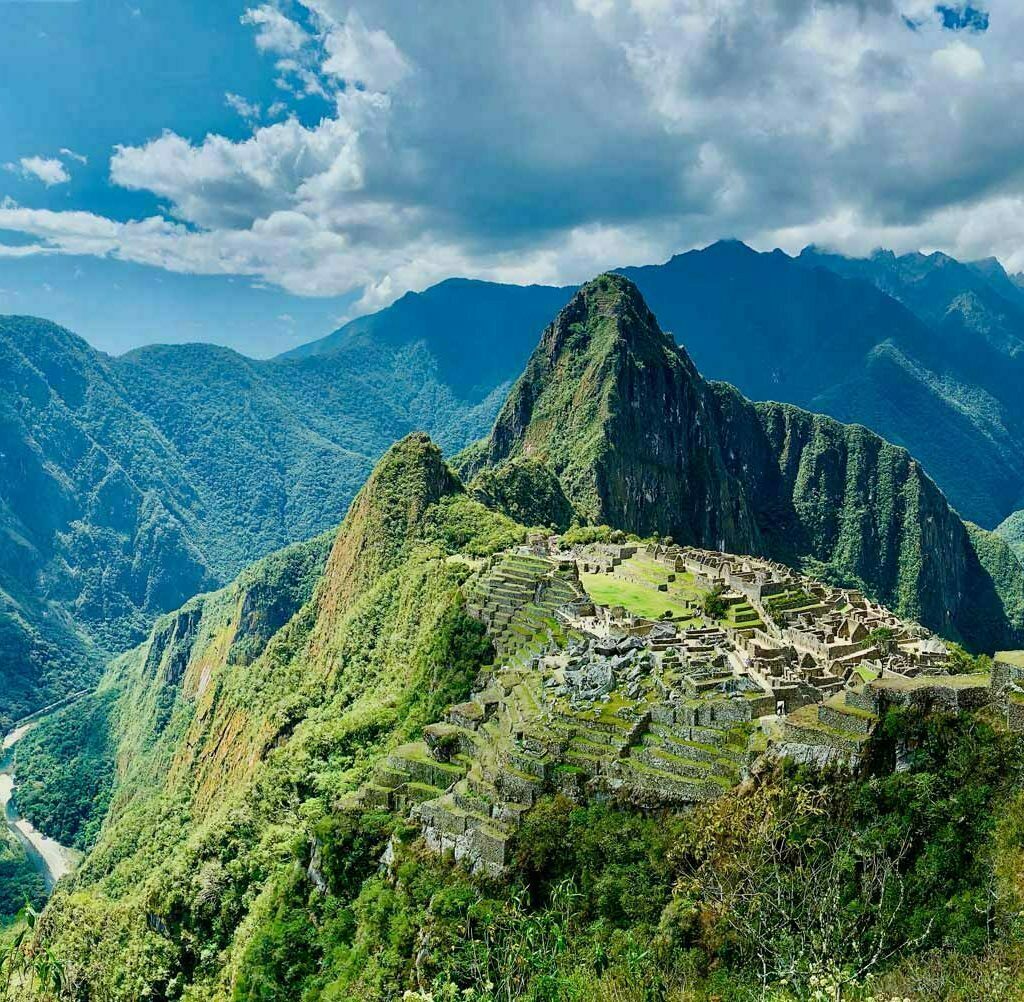 Despite its difficult location, getting to Machu Picchu is relatively simple and can be done in many ways, whether you like comfort or adventure.
There is no excuse not to visit the masterpiece of the Incas, a must for everyone who comes to Peru and one of the best things to do in Cusco.
Read the article we created about: How to buy tickets for Machu Picchu.
To get to Machu Picchu you can choose to go by train or hike the Inca Trail.
15. Huayna Picchu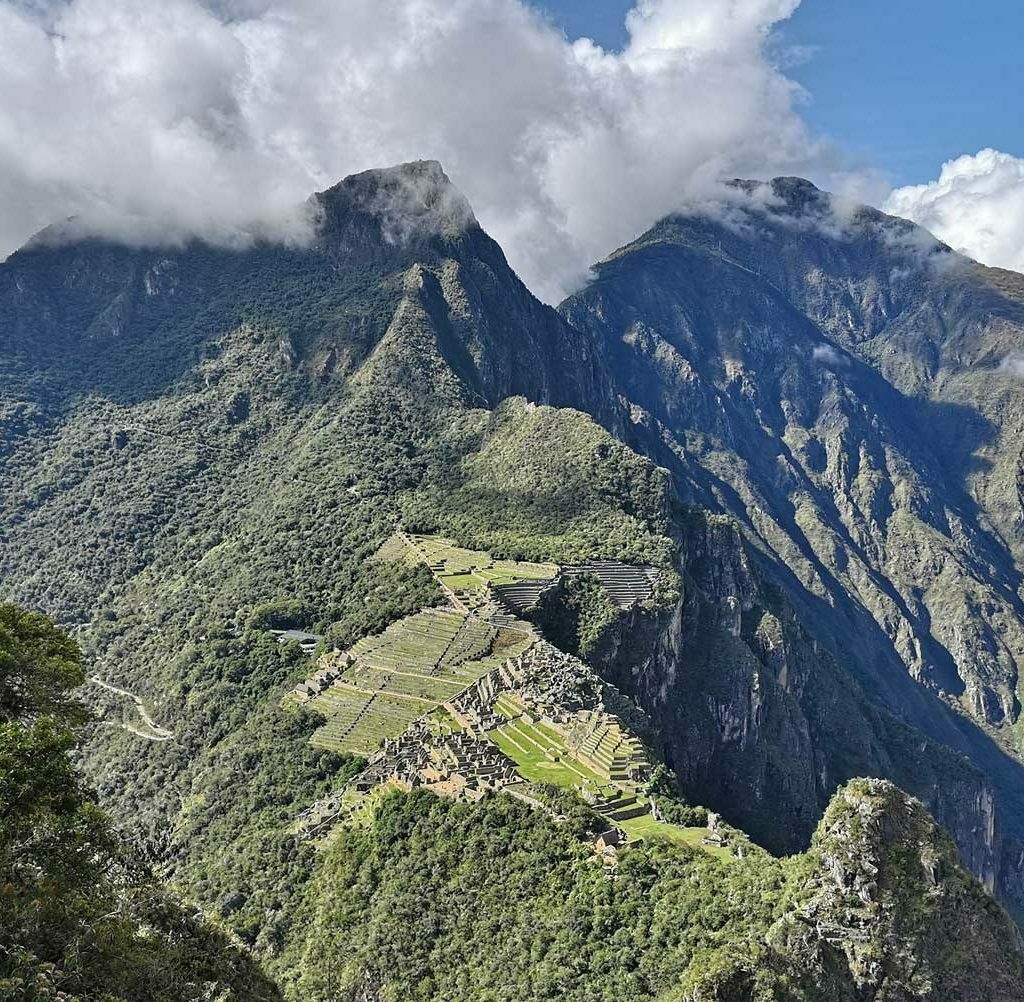 If you are in the mood for adventure in Machu Picchu, the best place to get a unique view of Machu Picchu is by climbing Huayna Picchu.
Huayna Picchu means young mountain and gives us an idea of the magnificence of Machu Picchu that few tourists will ever experience.
16. Hiking Rainbow Mountain and Red Valley or Palccoyo
The Rainbow Mountain In Peru is the second most popular and visited destination in Peru, the first is still Machu Picchu.
The Vinicunca Mountain (The Rainbow Mountain in Cusco) which is located at 5200 m.a.s.l. is the protagonist, also known as the "Rainbow Mountain or Mountain of the 7 colors", it belongs to the snowy Ausangate, which is the highest of the Vilcanota mountain range, it has become one of the most popular destinations in Cusco.
Along with the rainbow mountain you can visit the Red Valley, a unique and incredible place that you will not believe exists.
The mountain of the 7 colors is definitely a place not to be missed, and is part of the Cusco Tourist Places to visit if or if.
But if you think you can not make it, there is the most accessible option and the best alternative to the Rainbow Mountain, we are talking about Palccoyo Rainbow Mountain, which has similar colors and unique landscape and is located at a lower altitude.
17. Tour of Humantay Lake
The Humantay Lake (5,473 m.a.s.l.) is, without a doubt, one of the most incredible landscapes of Cusco. This natural tourist attraction is located at the foot of the mountain of the same name, on the way to the snowy Salkantay.
Getting there is an adventure. You walk through high Andean landscapes where you can see llamas, alpacas, vizcachas and other animals. The lake is surrounded by snow-capped peaks.
18. Shopping for local clothing and handicrafts
After visiting Machu Picchu and climbing mountains over 4 or 5 thousand meters, it is time to relax and start shopping in local handicraft stores. In the historic center of Cusco, you will find many different stores.
Don't be afraid to ask around and explore all the options you can have. We assure you that you will take more than one souvenir with you.
19. Staying in instagrammable places – Best thing to see in Cusco
Something out of the ordinary if you have a larger budget is to stay in hotels or unique places of glamour and nature.
There are several places within the city of Cusco, others in the Sacred Valley of the Incas, like the Mountain View Experience.
The Mountain View Experience is in Maras and has lodges overlooking the snow-capped mountains and the Sacred Valley of the Incas.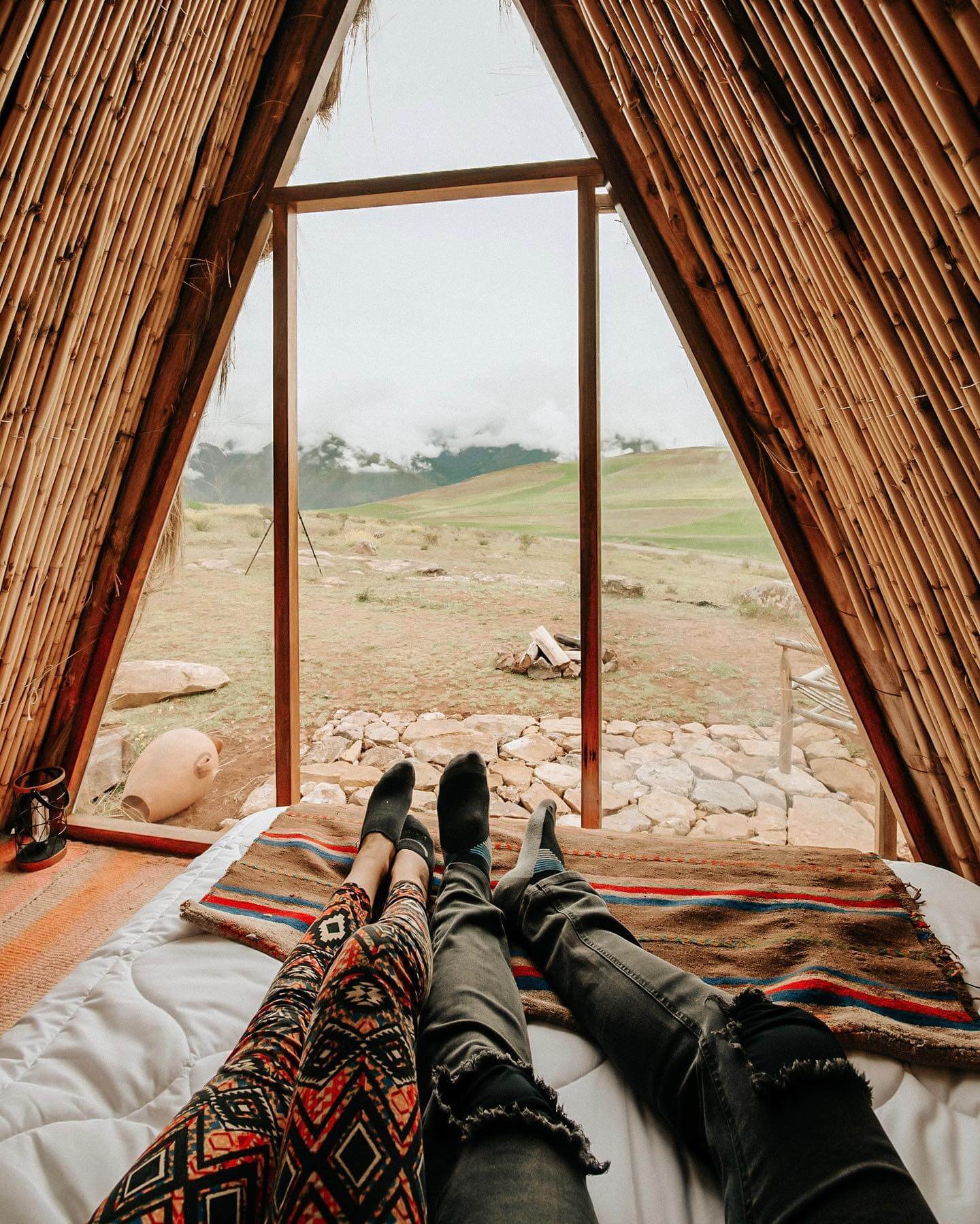 20. Adventure activities to do in Cusco
Cusco also offers you the option to enjoy adventure sports, in this section we have:
Sybike Cusco: Pedal a bike on zipline ropes + rappel and rock climbing.
Paragliding in Maras.
ATV in Maras.
Zip-Line in Maras.
Rafting in Sacred Valley of the Incas.
Extreme swings in the south valley of Cusco.