Hike To Machu Picchu
Trekking to Machu Picchu, either by the Inca Trail or by one of the alternative trails, is an unforgettable experience. The combination of impressive mountain ranges, the diversity of flora and fauna, and the rich cultural and archeological sites is hard to beat.
Here are the main hikes to Machu Picchu along with information on alternative hikes.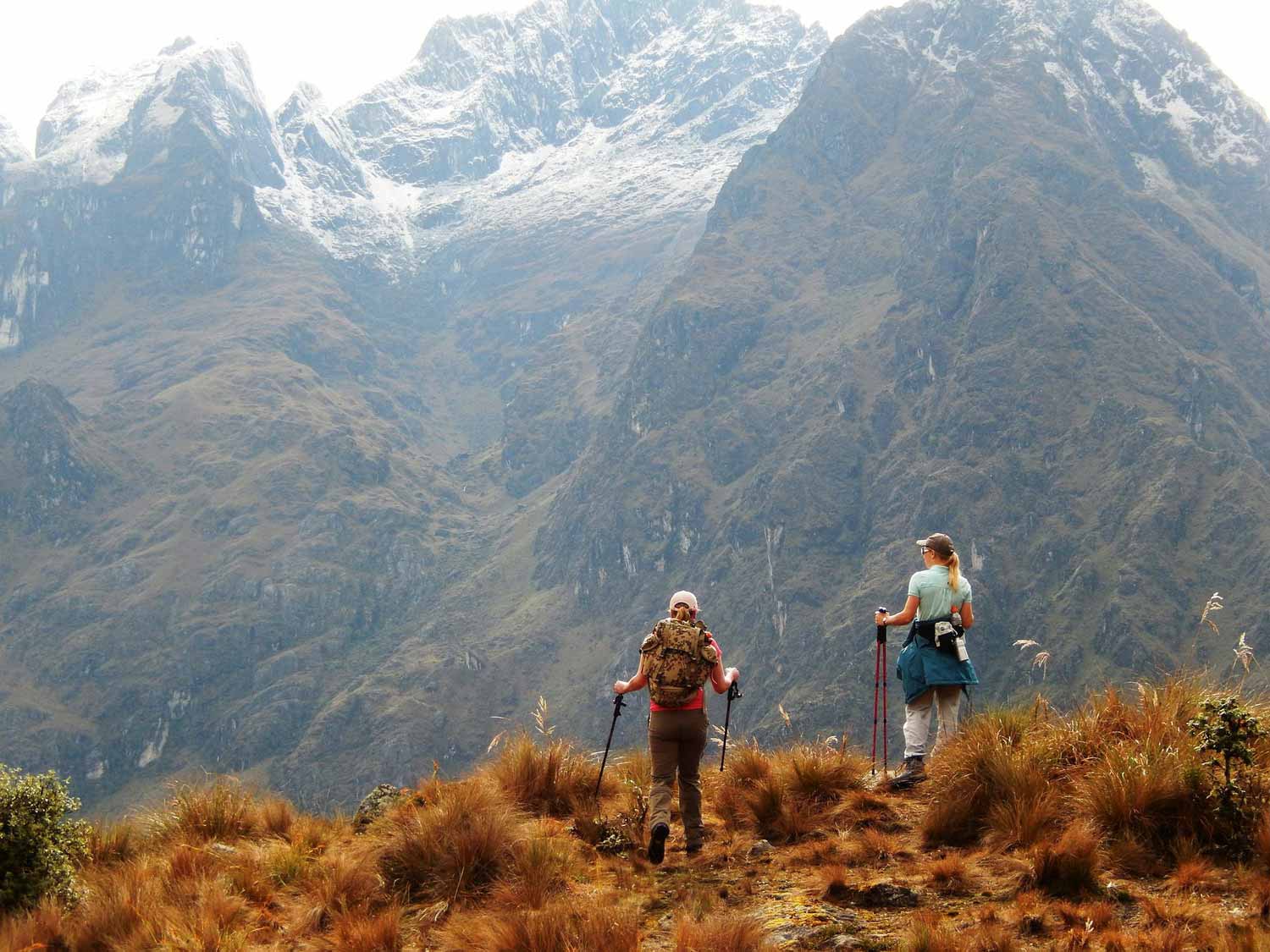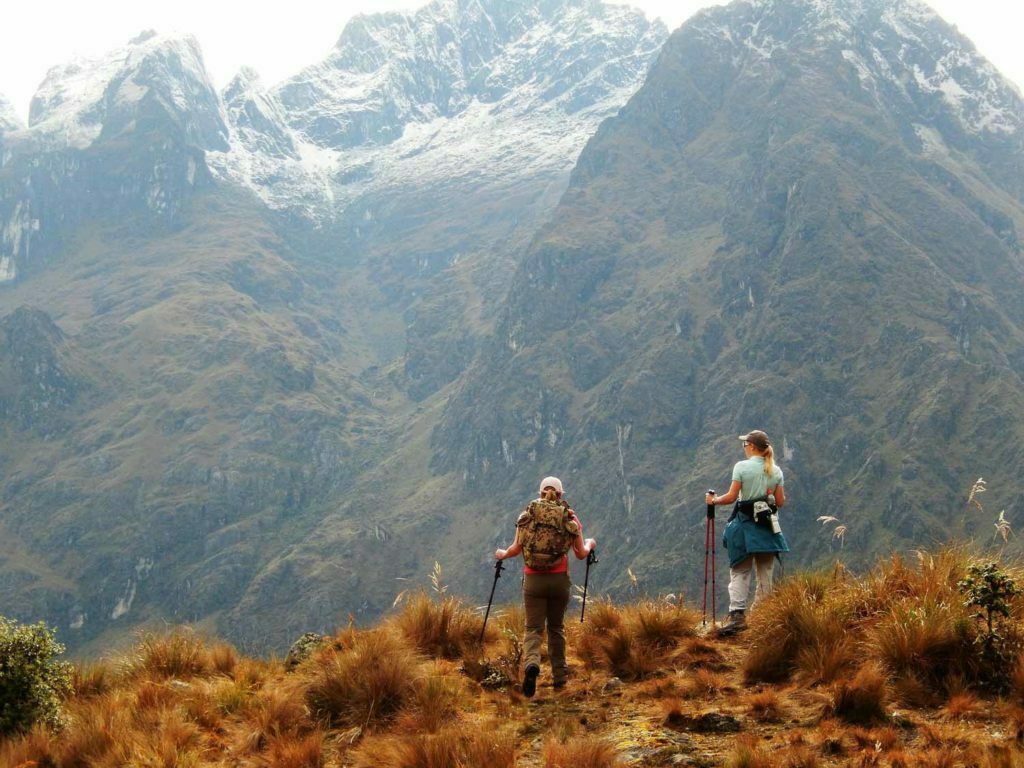 Inca Trail Trek
The most popular hike to Machu Picchu is the classic Inca Trail, which follows the original trails that the Incas would have taken from the Sacred Valley to Machu Picchu. Along the way trekkers are treated to a wide variety of breathtaking Inca sites and breathtaking scenery.
Due to its popularity and concern for the impact of tourism on the Machu Picchu Historic Sanctuary, the trail is limited to 500 walkers a day (300 of whom are destined for porters and guides).
As many people want to do this trek, tickets are sold out especially in the months where there is much demand, which are the months of May, June, July and August.
There are 2 classic routes of this Inca Trail, the classic Inca Trail of 4 days and the short of 2 days.
Inca Trail 4 days is ideal for those who feel a deep desire to travel the original pilgrimage route to Machu Picchu. You will be able to visit impressive places like Inti Punku.
The 3 day Inca Trail offers a taste of the Inca Trail for visitors who are looking for a non-challenging trekking experience. Entrance to Machu Picchu by the unforgettable Inti Punku (Puerta del Sol).
Alternatives Treks to the Inca Trail
Salkantay Trek
The Salkantay Trek to Machu Picchu is a longer and more difficult route than the classic Inca Trail but, because it does not require a guide or permission, it is quickly becoming a popular alternative.
Typically completed in four days, the 38-mile route can be modified in distance with assistance by car and train. Starting at Challacancha near Mollepata and ending at the hydroelectric plant on the Urubamba River, the route climbs at a pace of 15,200 feet and descends through a cloud forest to the high jungle.
Most independent tours and trekkers set up a tent in designated camping areas, but because the trail passes through small Andean villages, some tours offer ecological accommodations or family homes. You can rent camping equipment and backpack in Cusco, however, it will not be of high quality, light equipment.
This route is the last trekking of the Inca Trail, and one of the best alternative hikes to the Inca Trail.
It is a hard trekking with incredible landscapes. The main letter is to approach the Nevado Salkantay (6.217m) and its big neighbors. It is also ideal for unsupported hikes.
The Salkantay trail is the second most popular trail in the region after the Inca Trail and was voted one of the 25 best trails in the world by National Geographic.
Best tour: Salkantay Trek 5 days and 4 nights.
Lares Trek
A great hike for those who want to immerse themselves in the local culture and get to know / interact with authentic Peruvian communities.
We know it as a cultural trek, as you know several local communities to see up close what life is like in the Andes.
Best tour: Lares Trek 4 days and 3 nights .
Inca Jungle Trek
The best trekking option for adventure seekers as it includes an incredible cycle of descent, trekking and canopy and rafting potential.
This trek is impressive, it is full of adventure and adrenaline, there are several travel agencies that make your adventure as pleasant as possible.
Best tour: Inca Jungle Trek 4 days and 3 nights.
Choquequirao Trek
The ruins of Choquequirao are very impressive and well worth a visit. Trek is relatively resistant but flexible, so it can be easily shortened or lengthened depending on your needs.
In our opinion it is one of the most difficult hikes in Cusco and Peru.
Most of the tours that make the trek to this place end in Machu Picchu.
Best tour: Choquequirao Trek 9 days and 8 nights.
---
Machu Picchu Routes Details
Classic Inca Trail
Distance
~45 km (~28 mi)
Average trekking per day
~12 km (~7.5 mi)
Maximum altitude
~4,200 m (13,779 ft) – Warmiwanusca
Number of days
4D/3N
Difficulty
Moderate – Hard
Best time of year
May, June, July and August. The dry months from May to September are the best.
The trail is closed in February.
Accommodation
Camping
Short Inca Trail
| | |
| --- | --- |
| Distance | ~13 km (~8 mi) |
| Average trekking per day | ~13 km (~8 mi) |
| Maximum altitude | ~2,700m (8,858 ft) |
| Number of days | 2D/1N |
| Difficulty | Short – Easy |
| Best time of year | May, June, July and August. |
| Accommodation | Hotel in Aguas Calientes |
Alternative Trail Details
Salkantay Trek
| | |
| --- | --- |
| Distance | ~55 km (~34 mi) |
| Average trekking per day | ~12 km (~7.5 mi) |
| Maximum altitude | ~4,600 m (15,091 ft) – Salkantay Pass |
| Number of days | 5D/4N – 4D/3N – 6D/5N – Personalized |
| Difficulty | Long trekking – Moderate – Hard |
| Best time of year | May, June, July and August. |
| Accommodation | Camping + 1 night in hotel in Aguas Calientes |
Lares Trek
| | |
| --- | --- |
| Distance | ~33 km (~20.5 mi) |
| Average trekking per day | ~8 km (~5 mi) |
| Maximum altitude | ~4,450 m (14,599 ft) – Ipsaycocha Pass |
| Number of days | 4D/3N – Personalized |
| Difficulty | Easy – Moderate |
| Best time of year | May, June, July and August. |
| Accommodation | Camping + 1 night in hotel in Aguas Calientes |
Inca Jungle Trek
| | |
| --- | --- |
| Distance in Bike | ~60 km (~37.2 mi) |
| Trekking Distance | ~15 km (~9.3 mi) |
| Maximum altitude | ~4,316 m (14,160 ft) – Abra Málaga or Málaga Pass |
| Number of days | 4D/3N – 3D/2N |
| Difficulty | Easy – Moderate |
| Best time of year | May, June, July and August. |
| Accommodation | Hostels, with hotel in Aguas Calientes |
Choquequirao Trek
| | |
| --- | --- |
| Distance | ~65 km (~40 mi) |
| Average trekking per day | ~8 km (~5 mi) |
| Maximum altitude | ~4,670 m (15,321 ft) – Yanama Pass |
| Number of days | 9D/8N – 5D/4N – 4D/3N – Personalized |
| Difficulty | Easy – Moderate |
| Best time of year | May, June, July and August. |
| Accommodation | Camping + 1 night in hotel in Aguas Calientes |
Tags: Hike to Machu Picchu, Machu Picchu Hike, Lares Trek to Machu Picchu, Inca Trail to Machu Picchu, Salkantay Trek to Machu Picchu, Hiking to Machu Picchu, How to get to Machu Picchu, Getting to Machu Picchu, Trek to Machu Picchu