Salkantay Trek to Machu Picchu
Best Salkantay Trek 5 Days / 4 Nights
About Salkantay trek and Inca Trail
When we want to hike through Machu Picchu, the first thing that comes to our mind is the famous Inca Trail and when we found out that there is no longer available, we just look for Salkantay Trek.
Many travelers want to go to Machu Picchu by Inca Trail, and thats why the Peruvian government decided not only to limit daily access but also to impose strict Inca Trail Regulations.
We know how frustrating and hard it is to not be able to get or find a permit because if you want to book you have to do it 4 months in advance and sometimes there are no permits left.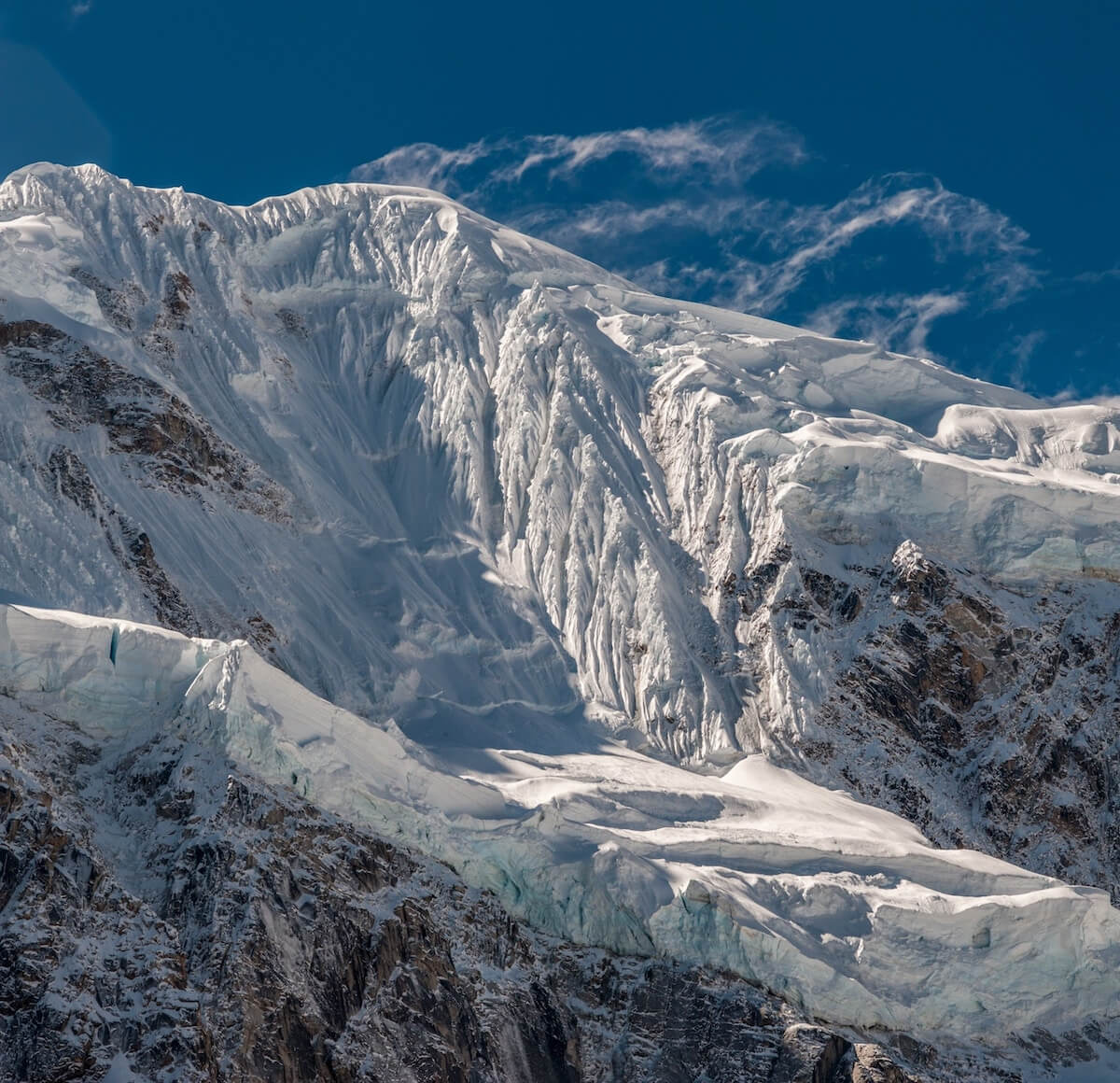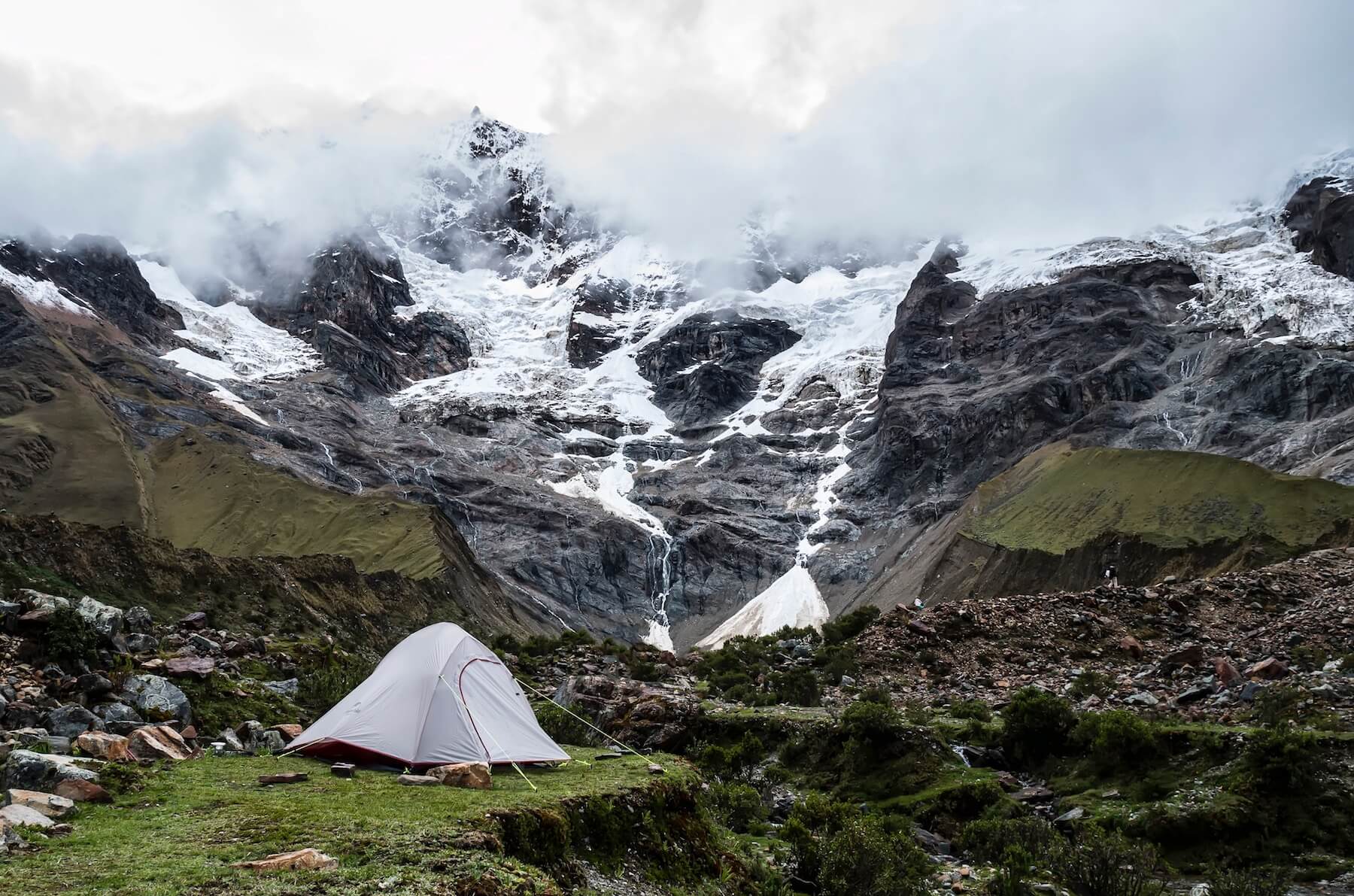 The Salkantay trek is one of the most popular alternative treks to Machu Picchu besides Inca Trail, the reason is because it offers to hikers an incredibly diverse trekking experience.
The National Geographic Adventure Magazine rated this Salkantay trek as one for the 25 Best Treks in the World.
This popular trek is one that you completed in 5 Days /4 Night; however it is possible to do the trek on a 4 Days.
The name of the trek comes from the mountain named as Salkantay (Quechua) Salcantay (Spanish).
Salkantay Mountain or Nevado Salcantay is one of the most iconic mountains in the Cusco region and the highest mountain on the Willkapampa range, it is 6,271 m (20,574 ft). It is 12th highest mountain in Peru and the 38th highest in the Andes.
If you want to read more about this mountain read in wikipedia.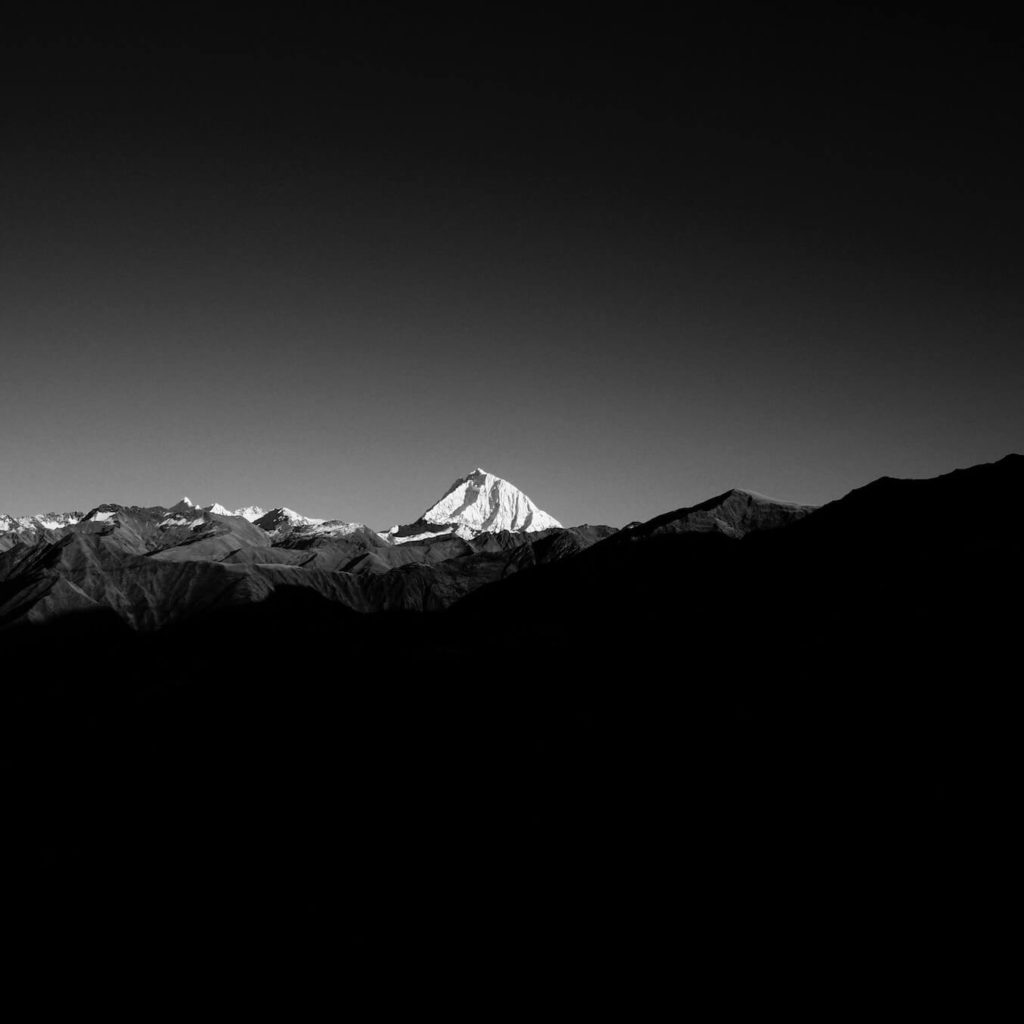 All our treks to Salkantay are custom-designed tours alternative to the traditional Inca Trail. Off the beaten path, this is a cutting edge experience for adventure travelers looking for a little more privacy and authenticity. With more spectacular views, the salkantay trek offers the solitude and quiet contemplation such a sacred path deserves.
Salkantay Trek to Machu Picchu: The best alternative trek to Inca Trail​
The Salkantay hike crosses the Salkantay Pass, witch it is at 4600 m above sea level. Then descends into the cloud forest and passes Llactapata ruins, a Inca citadel, the trek includes an incredible view of Machu Picchu.
Altitude: 6,271 m / 20,574 ft.
High Season: April – November
Duration: 5 days / 4 nights
Level of Difficulty: Challenging due to the altitude: we recommend a period of at least 2 days for acclimatization in Cusco or over 3000m/9840ft.
Route: Open all year round, there are no permit limitations like Inca Trail.
Type of Tour: Best Alternative Trek to Machu Picchu
Departures Day: Daily departures are available during the year.
Salkantay Trek Tour Itinerary
DAY 01 : CUSCO – MOLLEPATA – SORAYPAMPA
We will leave from Cusco approximately between 4:30 a.m. and 5:00 a.m.
Our bus will take us to the town of Mollepata (2900 meters above sea level) where we will arrive approximately at 8 in the morning to have breakfast.
During the trip we will have amazing views of the majestic Salkantay mountain, other mountains covered with snow, and the Valley of Apurimac River. We will meet with our support staff, and they will load the equipment on horses and mules.
Around 9:00 a.m. We will begin our trek toward Sayllapata (3200 meters above sea level).
About 1:00p.m., we will have a Peruvian lunch. After lunch, we will continue hiking toward the Soraypampa villages (3850 meters above sea level).
In the afternoon around 5:30, we will arrive to our camp where the tents will be ready for you as well as our dinner.
DAY 02 : SORAYPAMPA – SALKANTAY PASS – HUAYRACPUNKU – CHAULLAY
The second day the nature will change drastically from dry sceneries to snowy peaks and tropical areas.
After our breakfast, we will start the most difficult part of the trek. We will start the hike around 7:00 in the morning. We will hike to a place called Pampas Salkantay, then go toward the left side of the snowy peaks of Umantay located next to the Apu Salkantay.
At midday, we will be on the highest point, witch it is 4600 meters above sea level. Here we will appreciate incredible views of the mountains and the imposing snowy peaks of the Salkantay (6264 meters above sea level) which is known as the second highest mountain of the Cusco region.
Around 1:00 p.m. We will have our lunch in Huayracmachay. After a trek of approximately 3 hours, we will arrive to our camp in Challway (2920 meters above sea level).
Around 7:00p.m., we will rest from the trek and eat dinner.
DAY 03 : CHAULLAY – COLLPAPAMPA – LA PLAYA – SANTA TERESA
The third day will start around 7:00a.m. We will walk for about 6 hours toward Playa Sahuayaco and during this trail; we will observe a town called Collpabamba where waterfalls, thermal hot springs, fruit-bearing trees, varied flora, and birds can be observed. If we are lucky, we will be able to observe the famous bird called the Cock of the Rocks (Gallito de las Rocas), the national bird of Peru!.
From Playa Sahuayaco, we will head to the campsite located at the hot springs of Santa Teresa. It is recommended to bring a bath suit.
Here we will have our dinner and rest.
DAY 04 : SANTA TERESA – HIDROELECTRYC – AGUAS CALIENTES
The fourth day will start with a delicious breakfast.
Around 8:30 a.m we will begin our trek to the village Colpani, we follow this rising trail, from which we will see plantations of coffee, banana, passion fruit and a lovely view of the Santa Teresa Valley.
After that we will arrive a Llactapata ruins, this Inca site is right in front of Machu Picchu.
After the Llactapata, we will continue our trek with a 2 hour downhill hike. On this part of the trail, you are always able to view Machu Picchu until we arrive at the Hidroelectrica train station to have lunch.
DAY 05: AGUAS CALIENTES – MACHU PICCHU SANCTUARY – AGUAS CALIENTES – OLLANTAYTAMBO – CUSCO
In our last day of the trek, we will be able to choose between waking up at 4:30a.m. and walking up to Machu Picchu or taking a bus to Machu Picchu at 7:00a.m.
In Machu Picchu, you will have a guided tour for about two hours and after that you will be free to explore the Citadel and take pictures, or if you desire, ascent toward the Huaynapicchu Mountain. At 2:26p.m. or 6:03p.m. (depending on availability).
At the end we will be taking a train to Ollantaytambo and from there a bus will drive you to your hotel in Cusco.
End of the Amazing Salkantay trek to Machu Picchu.
Transport.
Experienced Guide.
Camping equipment.
Entry ticket to Machu Picchu Archeological Site.
Hostel in Aguas Calientes.
1 Duffle Bag.
Cargo Mules.
Trekking Cook.
Meals: 4 Breakfasts, 4 Lunches, 4 Dinners
Medical kit.
Train tickets.
Entrance fee to Salkantay Trail (3 USD).
Sleeping Bags.
Walking Sticks.
First day Breakfast
Last Day Lunch and Dinner.
Personal clothing and gear.
Travel Insurance.
Tips for our staff.
Additional costs.
Optional: If you feel tired after the trek, from Llactapata, you have a option take a train from Hidroelectrica to Aguas Calientes. (Cost: USD $31.00)
Price From: $450 USD
| | | | |
| --- | --- | --- | --- |
| Group service | 2 People | 3 People | 4 People+ |
| Price USD (per Person) | 450.00 | 440.00 | 420.00 |
Salkantay Trek Tips and Advices
We list some important salkantay trek tips and advices to go to Machu Picchu by one of the best alternative to Inca Trail.
No matter what time of year, the road cools at night. Bring a warm sleeping bag and put your clothes in layers.
You will need a good warm sleeping bag. Whenever possible, we recommend that you bring your own sleeping bag, however, the appropriate ones can be hired locally (for approximately US $ 25) but we can not assume any responsibility for the standard.
If you plan to hire a bag, it is a good idea to bring a silk sleeping bag liner to use on the inside for extra warmth and comfort. A bag of four seasons (or -10) is recommended for the winter months.
At other times, it will probably be fine in a bag of 3 stations (or -4 / -5), although this depends on how much you feel the cold and is administered only as a guide. On the trip from Salkantay to Machu Picchu wheeled mats are provided; However, for comfort and warmth, the thermal-style mattresses can also be purchased in Cusco for US $ 15.
Traveling in right season and what to bring
If you travel in winter and do not want to invest in a 4-season bag, you can consider buying a bag of 3 more stations a sleeping bag liner and bring additional clothes.
Whatever you wear on your feet, the most important thing is comfort. It is vital to make sure your boots are well-placed and light.
The ankle and waterproofing is recommended, but if you already have something comfortable with a good grip on the rocks, do not rush to buy new boots. You'll be better off with your well-used pair!
Other mandatory items: sturdy shoes, a flashlight (with new batteries), tablets to purify water, high-calorie snacks and a basic first aid kit. Swimsuit for the hot springs of Aguas Calientes.
You can rent towels for 3 soles. Flipflops / thongs / jandals – If you want to take a shower on the third night.
Some tips for Altitude sickness
Altitude sickness is serious and can ruin your trip. The biggest mistake you can make is to fly directly to Cuzco (3326 m / 10,910 ft) and expect to walk the next day. Take a few days to adjust to the altitude first.
What Company Choose?
Choose your trekking agency with care. Compare and ask many questions: what will you have to take, how many people will go to the tent, how many porters for the group, if there are arrangements for special diets. It is worth paying more for a reputable agency that treats its porters well and respects the environment.
About weather
At any time of the year, the weather in Machu Picchu can change in an instant. Prepare with a poncho or a light rain jacket, only in the case.
Other Tips
Be sure to get your passport stamped with the Machu Picchu seal. There is a small office just after the entrance where you can do this.
Only small backpacks of less than 20 kg are allowed in Machu Picchu. There is a storage office just after the main entrance that charges 3 soles (US $ 1) to store your things for the day.
To the left of the entrance to Machu Picchu there is a pharmacy and a medical service available. The service is operated by Clinica 's Pardo and San José (from Cusco).
The entrance to the Huayna Picchu mountain is limited to 400 people per day, 200 at 7-8 a.m. and another 200 from 10-11 a.m. Entry tickets must be purchased in advance.
If you are afraid of heights, it is not recommended to walk through Huayna Picchu. At the top, the road is very narrow and very steep.
This is a normal budget for the Salkantay Trek to Machu Picchu 5 Days, from Cusco and back to Cusco
Budget for Salkantay Trek 5 days / 4 nights
Price of the Tour: $ 450 USD
Huayna Picchu climb +$15.00 (Optional)
Machu Picchu mountain climb +$15.00 (Optional)
Rent a sleeping bag +$15.00 (Optional)
Rent trekking poles +$15.00 (Optional)
Extra horse to carry personal bags +$80.00 (Optional)
If choose all options avobe the Budget for this trek will be: $ 510 USD.
Salkantay Trek Altitude Sickness
Altitude sickness in Salkantay Trek and Cusco can never be predicted; You may not even have it. Physical condition, age and gender are not related to the possibility of nausea.
However, people at higher risk of feeling its effects are those with heart or lung problems. Those with sleep apnea may also experience worse problems at high altitudes.
Symptoms of Altitude Sickness
Dizziness, lightheadedness
Headaches
Nausea
Vomiting
Diarrhea or constipation
Difficulty breathing
Heart racing
Is altitude sickness a problem? What should I do to avoid altitude sickness?
Ways to Avoid Altitude Sickness in Salkantay Trek
First of all do not worry too much, it is not such a serious problem.
Take deep breaths.
Avoid to drink alcohol.
Drink lots of water: Some Headaches goes away only drinking water.
Take Diamox: You need to take it 24 hours before arriving in Cusco.
Drink coca tea: You will find in many places in Cusco.
Buy Oxishot.
Check this video About the explanation about the altitude and oxygen.