Urubamba is a special place in the mountains of the Sacred Valley. Unlike other places nearby with ancient Inca buildings, Urubamba is loved for its natural beauty and calm atmosphere. There are lovely places to stay, where you can relax and get pampered with spa treatments. If you're up for some excitement, there are also fun sports and trips nearby!
What is Urubamba?
Urubamba is the biggest town in the Sacred Valley. Lots of people visit here to get used to the high places or as a stop on their way to Machu Picchu. The town has many great hotels and tasty restaurants. It's also a handy spot to start exploring the ancient sites of the Sacred Valley, like Pisac and Ollantaytambo.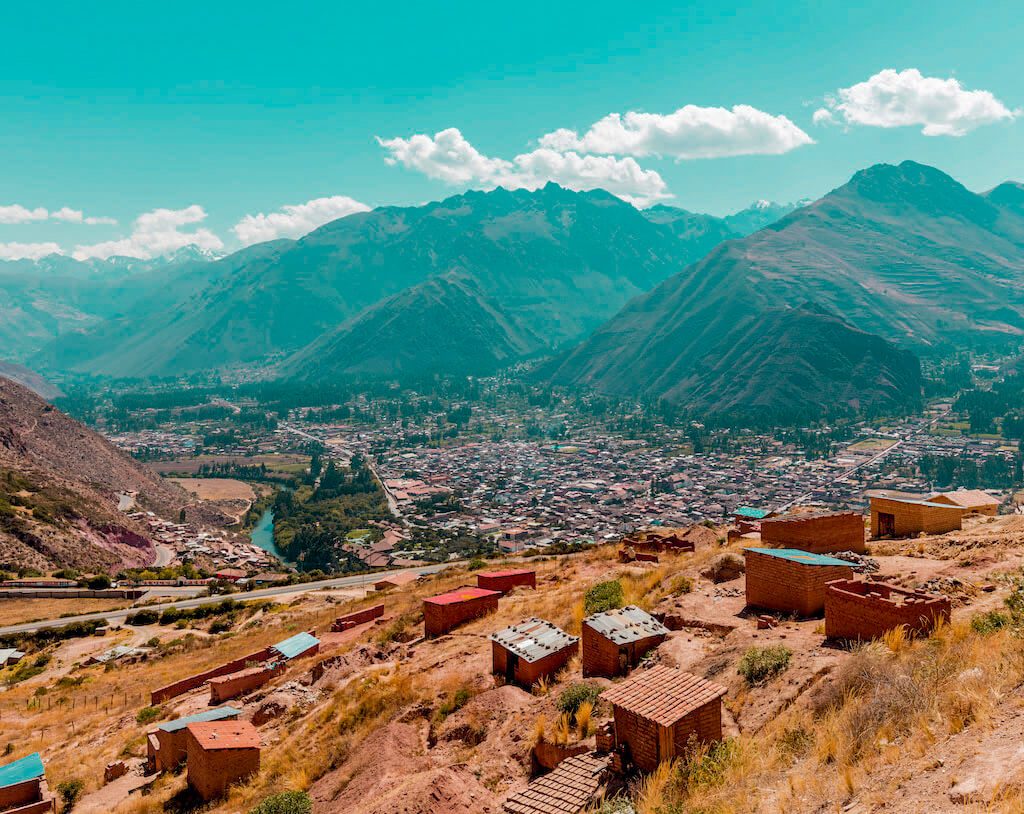 Long Ago in Urubamba
A very long time ago, the Inca Empire was in charge. They ruled over big areas, and the Sacred Valley gave them lots of food. The Incas were smart farmers and built steps on the mountains to grow different crops. But unlike other places like Pisac and Ollantaytambo, Urubamba wasn't where they built religious or special buildings.
In 1531, the Spanish, led by Francisco Pizarro, took over the Inca Empire. Even though the Incas tried to fight back, they couldn't win. The effect of this takeover can still be seen in the old-style buildings in Urubamba. Over time, the town grew and became very important in the Sacred Valley. The church in the middle of town, finished in 1866, shows how Christianity spread in the area.
Things to See in Urubamba
Plaza de Armas: The Heart of Town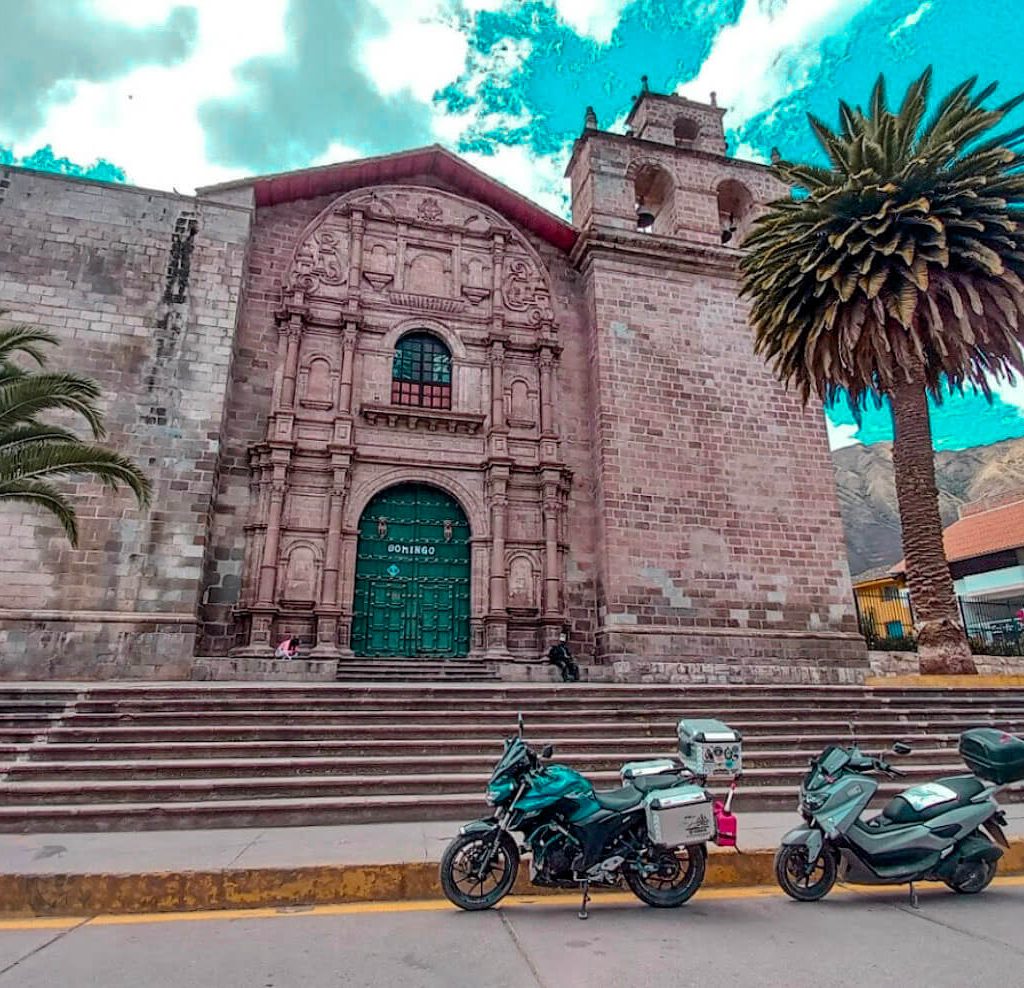 In this central square, local people and visitors meet. There's a special church called San Pedro Church, made from red bricks, which was finished in 1866. Inside, the altar is beautifully decorated with wooden and silver designs.
You can sit on a bench in the square, enjoying the shade of tall trees and looking at the mountains in the distance. On weekends, there are fairs with lots of interesting things to see and taste. If you're hungry, there are great restaurants and a local market nearby.
Urubamba Train Station: Your Ticket to Adventure
If you're heading to Machu Picchu, you can catch a train from Urubamba. There's a special private train station at Tambo Del Inka Hotel. The train ride to Machu Picchu takes about 2.5 to 3 hours and offers amazing views. Just remember, the Belmond Hiram Bingham train doesn't run on Sundays. The train times from Urubamba are a bit limited, so it's a good idea to talk to your travel advisor about the best schedule for your trip.
Seminario Ceramics: Where Art Comes to Life
This is a special place where artists Pablo Seminario and his wife Marilú Behar create beautiful pottery. They make unique pieces inspired by old designs from Peru. You can visit and see how they do it. Lots of local artists also work there now. You can buy their pottery, like pots, plates, and vases, which make great souvenirs.
Things to Do in Urubamba
Enjoying the Beautiful Views
Urubamba is a perfect place to relax and take in the stunning sights of the Andes. Stay at a fancy hotel or a cozy boutique one for a night or more. Treat yourself to a nice spa treatment and listen to the calming sounds of the Urubamba River. Sit by the pool at your hotel and be amazed by the incredible mountain views. We've handpicked some top-notch Sacred Valley hotels with amazing amenities just for you.
Thrilling Adventures Await
Urubamba is a starting point for lots of exciting tours. Which one sounds most exciting to you?
River Rafting: Go down the rapids of the Urubamba River with your friends and see the amazing terraced mountainsides. After, have lunch by the river. There are routes with easy rapids for beginners and kids between Urubamba-Ollantaytambo and Vilcanota-Urubamba.
Mountain Biking: Explore the many dirt trails between Pisac and Ollantaytambo on a bike tour. Some routes have hills, so be ready for some exercise. Or you can rent a bike in Urubamba and explore the town on your own. Some hotels even offer free bikes for guests.
Horseback Riding: Go on a high-up adventure on a horse through the Andes. A popular ride near Urubamba takes you to the Maras Salt Pans and round terraces of Moray.
(Note: For more details about these adventure activities, ask your travel advisor. They can help you choose between private or group tours.)
Where to Eat in Urubamba
Urubamba is known for its delicious food. There are many places to try traditional and mixed Andean flavors. Hotels have great restaurants, and there are also fantastic places just a short walk from the main square.
The term "Novo Andean" is a special style of cooking you'll find on many menus in Urubamba. It means they use local ingredients and cooking styles from the Andean region before the Spanish came.
Here are some of our favorite places to eat:
Hidden Treasures in Urubamba
El Huacatay
This restaurant is all about mixing different flavors from Peru, the Mediterranean, and Asia. They create special dishes like Alpaca carpaccio, which is thinly sliced meat with tasty toppings. You can choose to sit inside or outside, and the place has a warm and inviting atmosphere with Andean decorations.
Location: Jr. Arica 620, Urubamba (3 blocks from the main plaza)
Hours: Monday to Saturday (12:30 – 21:30 hrs), Closed on Sunday
Paca Paca
Here, you can enjoy a mix of Peruvian and international dishes. They make traditional foods, pasta, and pizzas using a special wood-burning oven. The restaurant is cozy and located on the second floor.
Location: Av. Mariscal Castilla #640, Urubamba (5 blocks from the main plaza)
Hours: Tuesday to Sunday (13:00 – 21:00 hrs), Closed on Monday
Q'anela Restaurant
This place offers classic Peruvian dishes like lomo saltado, lasagna with ají de gallina, alpaca steak, trout tiradito, and a range of soups. The setting is relaxing, with a courtyard and garden.
Location: Calle Grau 654 Urubamba, Cusco (2 blocks from the main plaza)
Hours: Daily, 12:00-23:00 hrs
Where to Stay in Urubamba
When it's time to rest, Urubamba offers a range of accommodations to suit different tastes and budgets. Here are some top picks:
Aranwa Sacred Valley Hotel & Wellness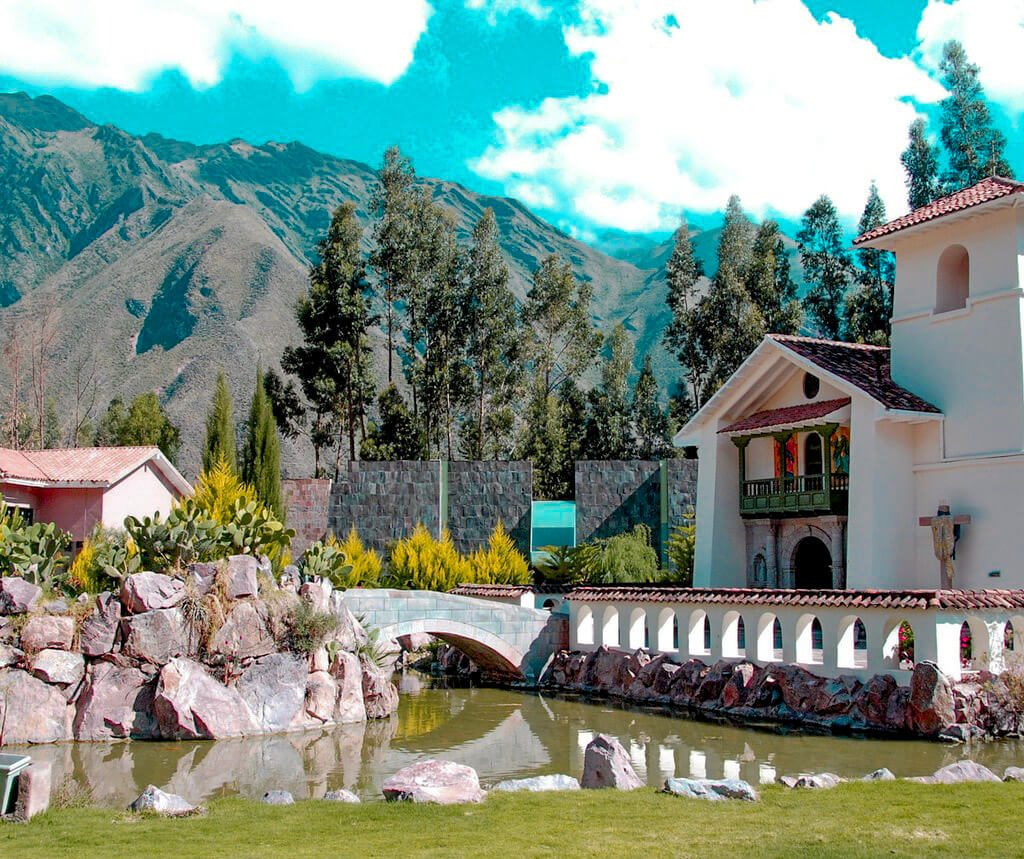 Overview: This is a luxurious hotel surrounded by breathtaking mountains. It's like a palace with cozy rooms, beautiful gardens, and even an art gallery. The Pukawi Gourmet Restaurant inside serves delicious Andean and Novo Andean fusion dishes.
Location: Antigua Hacienda Yaravilca s/n, Huayllabamba, Urubamba
Price Range: $$$
Belmond Rio Sagrado
Overview: Nestled by the Urubamba River, this hotel offers stunning views and peaceful surroundings. They have a lovely restaurant, El Huerto, where you can enjoy traditional Peruvian dishes with a modern twist.
Location: Km. 75.8, Highway Urubamba-Ollantaytambo
Price Range: $$$
Sol & Luna Lodge & Spa
Overview: This charming lodge is set in a garden paradise. They have the Killa Wasi restaurant, which serves local Peruvian fusion cuisine. The cozy atmosphere and fireplace add to the romantic ambiance.
Location: Km 74 Highway Cusco – Ollantaytambo, Fundo Huincho Lote A-5, Urubamba
Price Range: $$$
Tambo del Inka, a Luxury Collection Resort & Spa
Overview: This resort is a blend of modern luxury and natural beauty. Hawa Restaurant inside offers exquisite Novo Andean and Peruvian fusion dishes. You can choose to dine indoors by the fireplace or outside.
Location: Avenida Ferrocarril, Urubamba
Price Range: $$$
Sonesta Posadas del Inca Yucay
Overview: Located in the nearby town of Yucay, this hotel offers a peaceful retreat. Inkafé Restaurant Bar serves a mix of Peruvian, Novo Andean, and international cuisine.
Location: Plaza Manco II 123, Yucay (About 10 minutes from Urubamba)
Price Range: $$
Hotel Mabey Urubamba
Overview: A comfortable and welcoming hotel, perfect for travelers looking for a cozy stay. They have an on-site restaurant serving a variety of dishes.
Location: Av. Ferrocarril S/N, Urubamba
Price Range: $$
Casa Andina Premium Valle Sagrado Hotel & Villas
Overview: This hotel offers a mix of modern comfort and traditional charm. The restaurant offers a selection of local and international dishes.
Location: 5to paradero Yanahuara, Urubamba
Price Range: $$
Hotel San Agustin Urubamba
Overview: A lovely hotel with comfortable rooms, perfect for a peaceful stay. The on-site restaurant serves delicious local and international cuisine.
Location: Jiron 28 de Julio s/n, Urubamba
Price Range: $$
Andean Suites: Your Private Oasis
Discover Andean Suites, a secluded retreat in Urubamba. This private apartment features a soothing hot tub and awe-inspiring mountain vistas. Perfect for a romantic escape or a peaceful getaway.
Location: Rumichaca, Urubamba
Highlights:

Private Apartment
Hot Tub
Panoramic Mountain Views
Cozy Interior

Website: andeansuites.com
Getting to Know the Local Culture
In the towns of the Sacred Valley, old customs and modern comforts blend together. The fancy hotels and popular restaurants in Urubamba bring in a touch of modern life, like having WiFi and staff who speak English. But at the heart of it all, there's a deep respect for Andean traditions. This shows in the way hotel rooms are decorated and in the dishes you find in local restaurants.
Andean-Inspired Design
Many of the hotels and restaurants in Urubamba use earthy colors and bright shades of orange, yellow, purple, and blue – just like the Andean style. You'll also see paintings, pottery, and woven items with Inca designs. Most places have big windows and outdoor spaces, so you can take in the natural beauty around you.
Food and Talk
Peru's food scene has made its mark on the Sacred Valley, especially in Urubamba. Chefs here blend flavors from around the world with beloved Andean ingredients like alpaca, llama, and cuy (guinea pig). They also use locally grown corn, quinoa, and potatoes. You'll find lots of choices on the menus, from traditional to "Novo Andean," which means they go back to old, local ways of cooking from before the Spanish arrived. While most business is done in Spanish, you might also hear Quechua, a language some locals still speak. Many hotels, restaurants, and spas have Quechua names, showing respect for the rich culture of the region.
Navigating the Landscape
Urubamba sits about an hour's drive northeast of Cusco. The road winds up from Cusco, climbing to a high flat area. Along the way, you'll see signs for Chinchero and Maras and Moray. Then it's a gentle descent into the Sacred Valley to reach Urubamba. The town sits on the valley floor, next to the Urubamba River, about halfway between Pisac and Ollantaytambo.
How Far Is It?
Here's how close Urubamba is to other important places:
Cusco: 30 miles / 50 kilometers
Pisac: 25 miles / 40 kilometers
Ollantaytambo: 12 miles / 20 kilometers
Chinchero: 11 miles / 18 kilometers
The Heights of Urubamba
Urubamba sits at 9,420 feet (2,870 meters) above sea level. It's a high-up spot!