In Machu-Picchu.org we are going to explain the difference of Inca Trail vs Salkantay Trek, so continue reading to know about this hikes to Machu Picchu in Cusco.
Hiking Machu Picchu is a dream of life for many travelers, but you have to know that to go there are more than one way. We compare Salkantay Trek vs Inca Trail, to see and know what is the difference between this amazing treks.
The first one is The classic Inca Trail and the second is Salkantay Trek, now we are going to compare this 2 options, from pros and cons to witch one is better for you.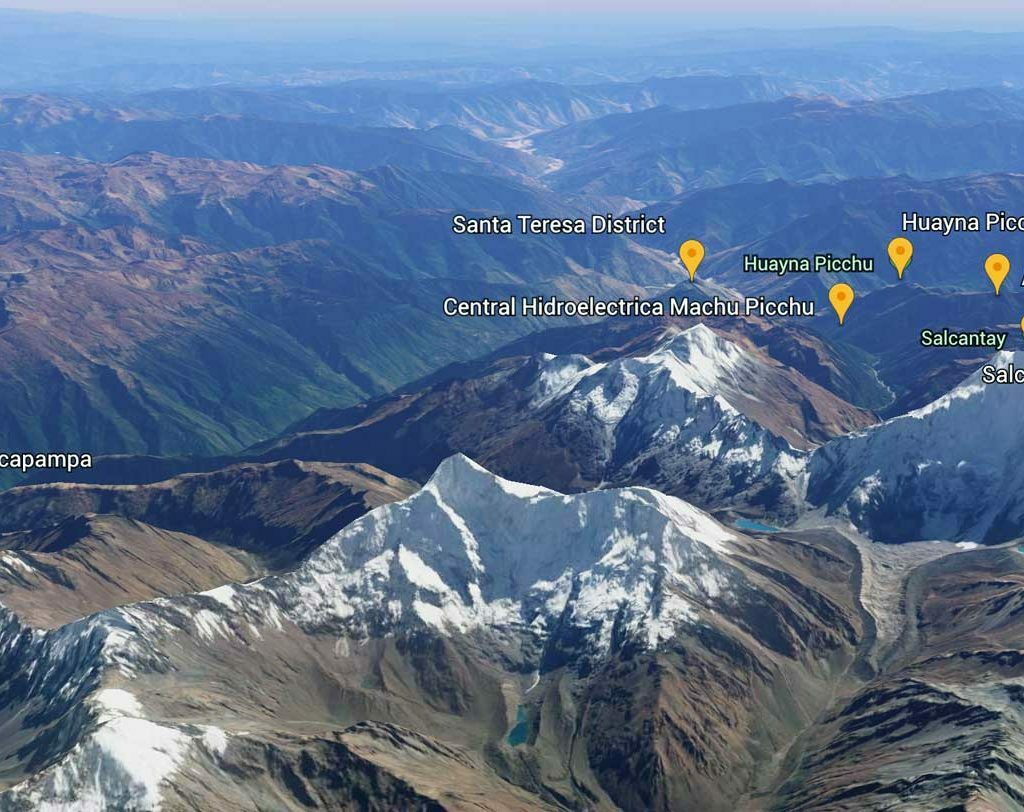 Salkantay Trek
You will hike almost all the way to Machu Picchu: it ends in Santa Teresa, very close to Aguas Calientes.
Highest point reached: 15, 000 ft
Very popular: the Salkantay trail and especially the campsites are full of people.
Distance: 46 miles over 5 days
Highlights: incredible snow-capped peaks, alpine views, followed by a descent into the Andean jungle.
Few Inca Ruins in trail (Llactapata)
Optional hot springs in Aguas Calientes
Often less expensive
Only available during the dry season (April-October)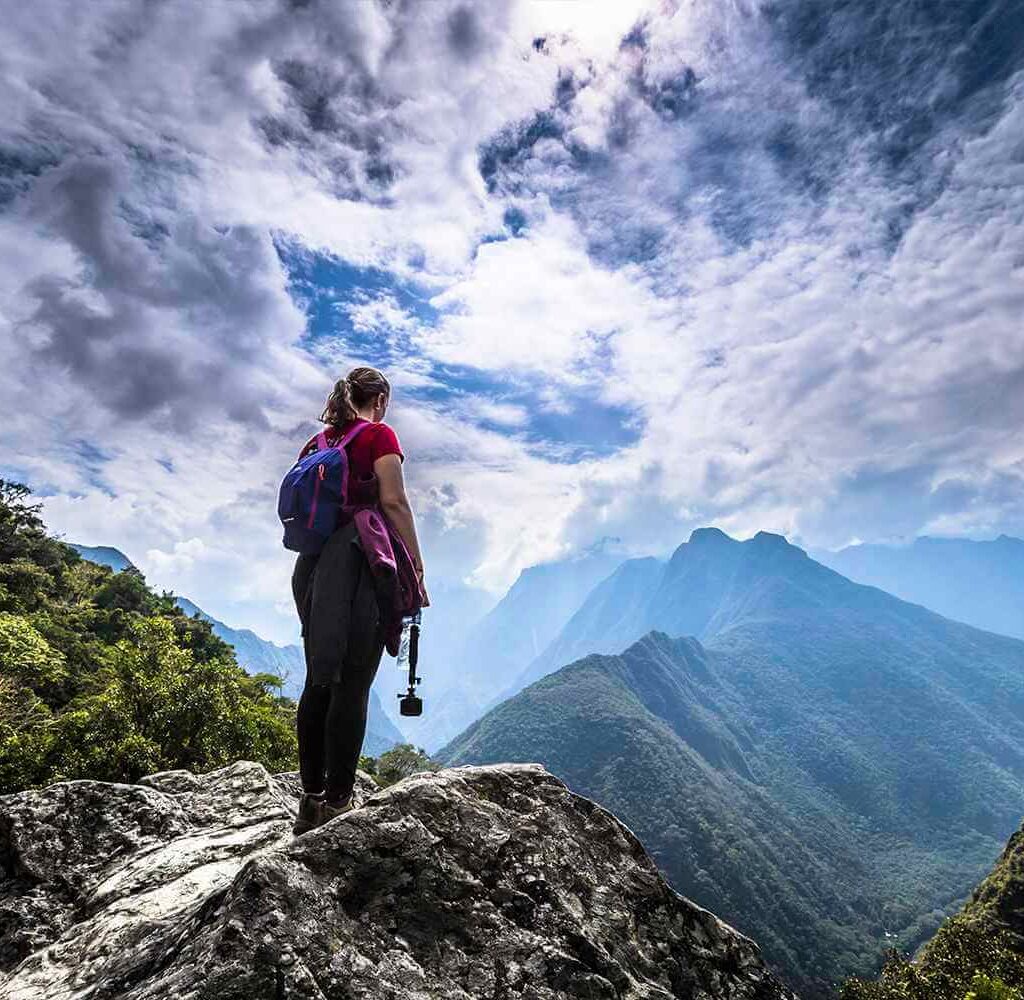 Inca Trail
The best way to go to Machu Picchu.
Passing many ancient Inca sites along this route
Highest point reached is 13,828 feet
The difficulty is Moderate
Distance: 26 miles over 4 days
No Inca ruins
Tourist permits capped at 200 per day, must book far in advance. More customizable than Salkantay.
Typically more expensive due to the train ride to Machu Picchu.
Mid-range camping or luxury glamping. Porters available to carry gear.
Close on February.
*The Inca Trail to Machu Picchu popular route has less flexibility and availability because there is a strict limit on the number of permits allowed (200 per day for tourists).
Hiking Distance
Salkantay Trek
The Salkantay trek is longer and covers a distance of about 60 kilometers or 37 miles. There are a variety of starting points and routes. Some start the trek in Mollepata, but most start the trek in Sayllapata / Sayapata and hike for five days.
Inca Trail
The classic Inca Trail route is the shorter of the two trails and is 43 km or 26 miles long. Hikers usually take four days to complete it. The starting point is Km 82 (Kilometer 82 of the railway line between Cusco and Aguas Calientes in the Piscaccucho region of the Sacred Valley).
High Altitude
Salkantay Trek
The highest point you will reach on the Salkantay Trek is 4650 meters or 15255 feet above sea level and you will hike a mountain for 2 days. The other days, the weather will be warmer and the average altitude will be 2600 meters.
Inca Trail
The highest point on the Inca Trail is 4,215 meters or 13,828 feet. Although during the Inca Trail you will be at a lower altitude than the Salkantay Trek, you will spend a lot of time above 3,000 meters.
Difficulty
Salkantay Trek
The Salkantay Trek is considered a strenuous trek, as it traverses tougher mountain terrain. Admittedly, the second day's ascent up a series of switchbacks from 4200 m to 4600 m (15,091 ft) is tough.
Inca Trail
The Inca Trail is considered a bit easier than the Salkantay Trek and for this reason many blogs list it as a moderate hike, but you should know that on the Inca Trail there are over 70,866 steps, and some of them are large steps between 10 and 12 inches high.
Availability
Salkantay Trek
Permits are not required for the Salkantay trail route and there are an average of 50 hikers per day on the route. This allows for greater flexibility in planning, especially if you are in a group.
To see more info about, read our Salkantay Trek Availability along the year.
Inca Trail
The number of people on the Inca Trail is strictly regulated by the Peruvian government to a maximum of 500 people per day, of which 200 are guests and the rest are porters, cooks and guides. The busiest periods are from May to August, for these months they sell out quickly and it is necessary to book at least six months in advance.
Facilities
Salkantay Trek
Accommodation is more varied, as campsites are not strictly regulated on the Salkantay Trek. There are basic campsites to luxurious accommodations.
Inca Trail
The Inca Trail facilities consist mainly of campsites designed by the Peruvian government. Most of them are not that good and during the high season they are very crowded.
Things to see on Salkantay Trek vs Inca Trail
Salkantay Trek
The Salkantay Trek is world famous for its breathtaking scenery. The real advantage of the scenery on the Salkantay Trek is the changing nature of the landscape from the high mountains to the jungle brow; the rich flora and fauna as you descend towards Machu Picchu.
Inca Trail
The Inca Trail is one of the most amazing routes in the world, and as it is restricted access, we can say that you will be one of the few people lucky enough to see amazing sites and landscapes, as well as walk the original Inca trail to Machu Picchu.